THE MOST PICTURESQUE ISLAND TOWNS
Choras like postcard
CYCLADES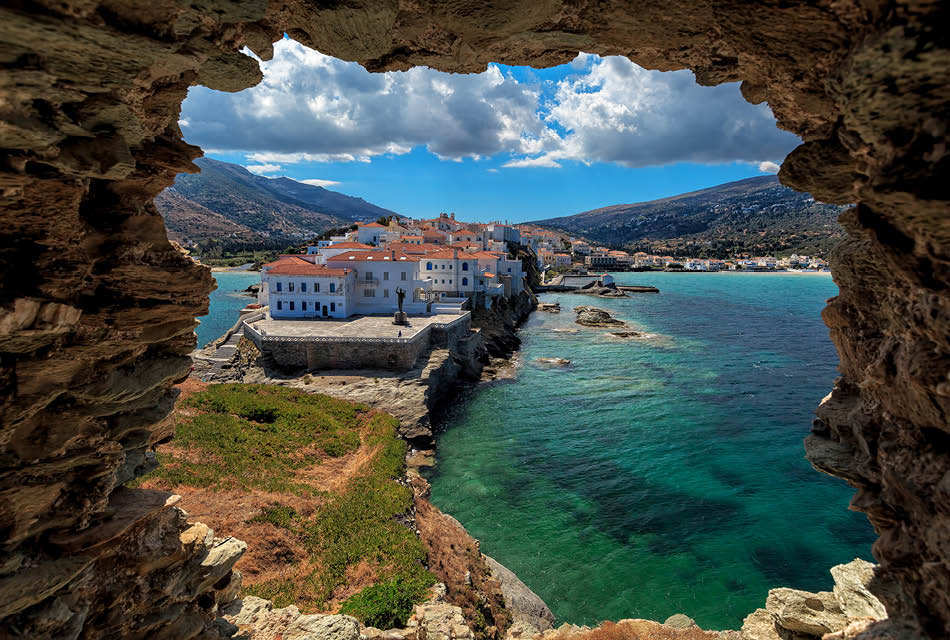 Every road leads to Chora. Click on the most beautiful island capitals to find the heart of upcoming Greek summer beating passionately inside of them.
Andros / as unique and enchanting as ever
This Chora will always be proud to stand apart from the rest of its Cycladic neighbors. Here, you will discover a charming set of old mansions, enriched by wooded valleys and endless beaches, inviting you to dive into the deep blue waters of the Aegean.
Sifnos / the original Cycladic grace
Apollonia, the Chora of Sifnos, straggles on three different hills, and definitely constitutes the absolute embodiment of this beautiful island's most authentic, aristocratic elements.
Syros / an introduction to Aegean nobleness
With its paved alleys, its white-painted houses and the bright colors of their shutters, its catholic churches and the gates leading to the Old Castle, the medieval settlement of Ano Syros or Apano Chora is a true love at first sight.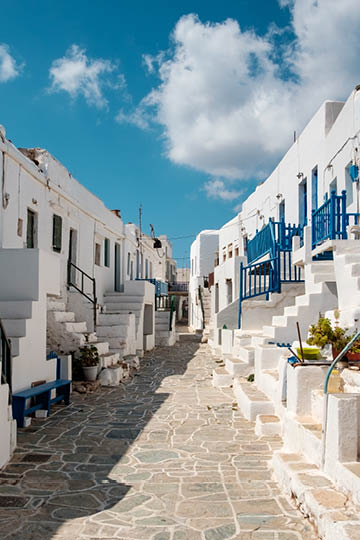 Folegandros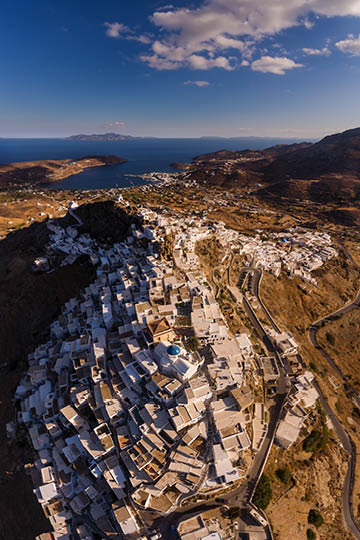 Serifos
SERIFOS / A COLOR SYMPHONY OF WHITE AND BLUE
ANO CHORA, AND ITS CUBE-LIKE LITTLE HOUSES YOU WILL SEE CLIMBING DOWN THE HEIGHTS, HAS TO BE A TYPICAL EXAMPLE OF AN AEGEAN FORTRESS SETTLEMENT, THAT WAS DEVELOPED AROUND ITS CORE, STILL PROUDLY OCCUPYING THE TOP OF THE HILL.
Folegandros / a fairytale born in the Cyclades
Built on the edge of a cliff, this Chora represents one of the best balconies with a view to the infinite blue of the Aegean, where medieval and Cycladic elements ideally blend to create the romantic ambience of a lifetime.
Kimolos / all white as if painted by chalk
Welcome to the most magical and serene place! The Chorio (Village), as the locals like to call Chora, almost looks as if hanging adrift at the foot of Xaplovouni Mountain. And indeed, it stands there, all crisp white, neat and clean, gazing at Polyaigos, with its medieval castle as a centerpiece.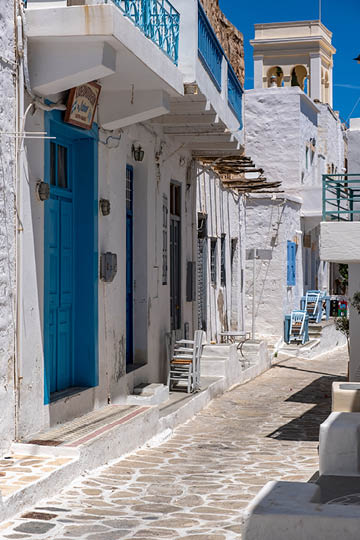 Kimolos