ATLANTIS BOOKS
The best reading spot in Santorini
SANTORINI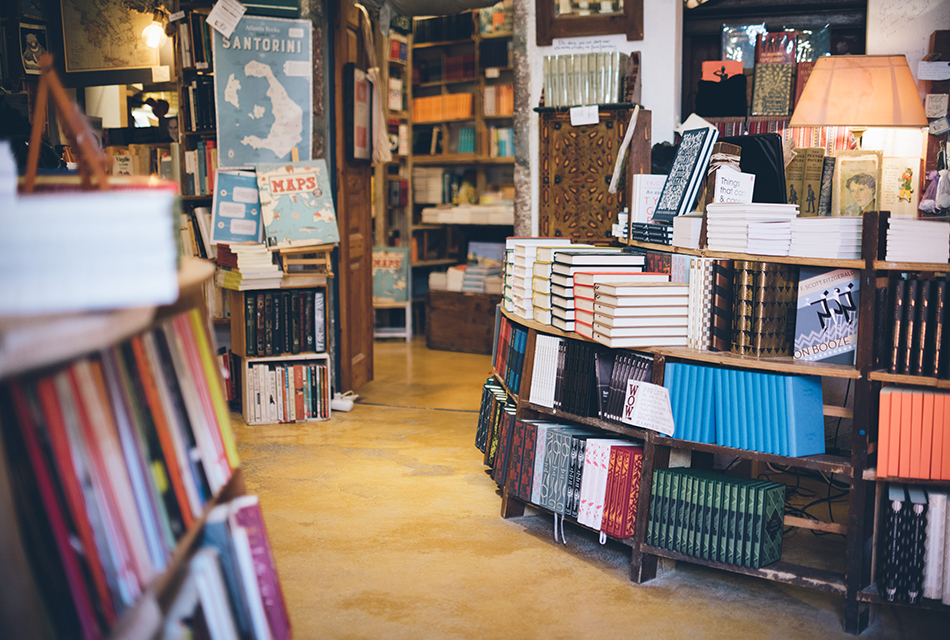 The best bookstore in the whole planet, according to National Geographic, was founded in 2004 by two young American college students, who were vacationing in Santorini. The island's first bookstore was conceived as an idea while casually drinking a glass of wine.
Everything started in spring 2002, when American Craig with his friend Oliver came for vacation in Santorini having with them a pack of books and a chess. At the terrace of the subsequently bookstore they used to read and play chess for hours, drinking wine and eating tomatoes. When they realized that this was the best place in the planet to read a book, the bookstore became a reality. The rest is history. After more than 15 years on the island, it feels like family and he advices the visitors not to follow the beaten track but to explore it by themselves.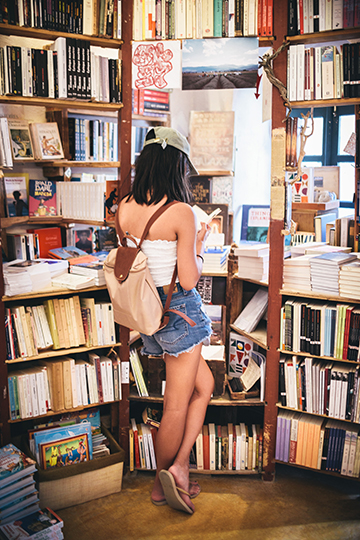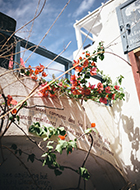 "SOMETIMES PEOPLE BUY FIVE BOOKS, AND SOMETIMES THEY JUST WANT TO TAKE A PICTURE OF THE PLACE. I GUESS IT'S BECOMING A LANDMARK."
STAFF MEMBER MARIA P. TO THE NEW YORK TIMES
How did you decide to open a bookstore in Santorini?
I visited the island in the spring of 2002 with my friend Oliver – we had a holiday between terms at university and brought our books and a chess board and sat on a beautiful terrace and read and played and ate tomatoes and drank wine for days. But then we ran out of books. So, we drank some more and decided that this is the best place in the world to read a book, and this place deserved a bookstore. The decision took about thirty seconds. Even though neither of us had ever worked in a bookstore and we knew next to nothing about Santorini at that point, we figured we'd just start a plan and keep it going until reality forced us to stop. Fifteen years later we are still waiting.
What does Santorini mean to you and how does it inspire your work?
Santorini is a family member at this point – comfortable and lovely and frustrating all at once. It's easy to forget how lucky we are to live here, but once in a while when friends visit and we see them see the island for the first time, or when it's a particularly good day of work at the shop and a nice warm evening, we remember why we changed our lives and came here. We stay because we remain hopeful that this growing island with a young but burgeoning tourist community will eventually fill out into a well-rounded destination with a local population and visiting population that can both appreciate each other and respect the gift of natural beauty surrounding us. We think books help towards that goal. We try to make our shop and our collection of books as beautiful as the island surrounding us.
What is your favorite spot in Santorini?
I would never tell you. But I would encourage you to get off the beaten path and find your own secret spot on this island. The secret, quiet, untamed spots still exist. They are worth finding. On the other hand, I'd advise that if you have a terrace or a window with a view you believe you could stare at for days, then you should simply do that. Don't try to find more. This island is at its best when it inspires peace, calm, and contentment. So sit a little longer, eat another tomato, pour another glass of wine…and perhaps find yourself a nice book to read while you're here.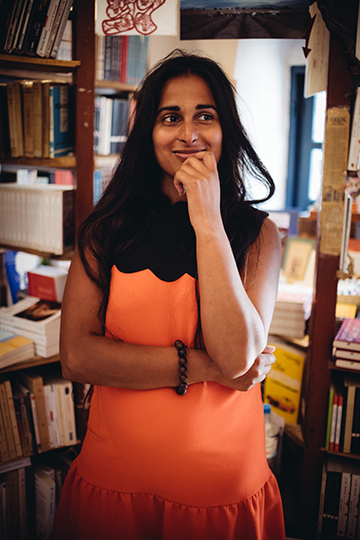 Atlantis Books
Oia, Santorini, Tel. +30 22860 72346