FOODISM
Good food hunting
CYCLADIC EDITION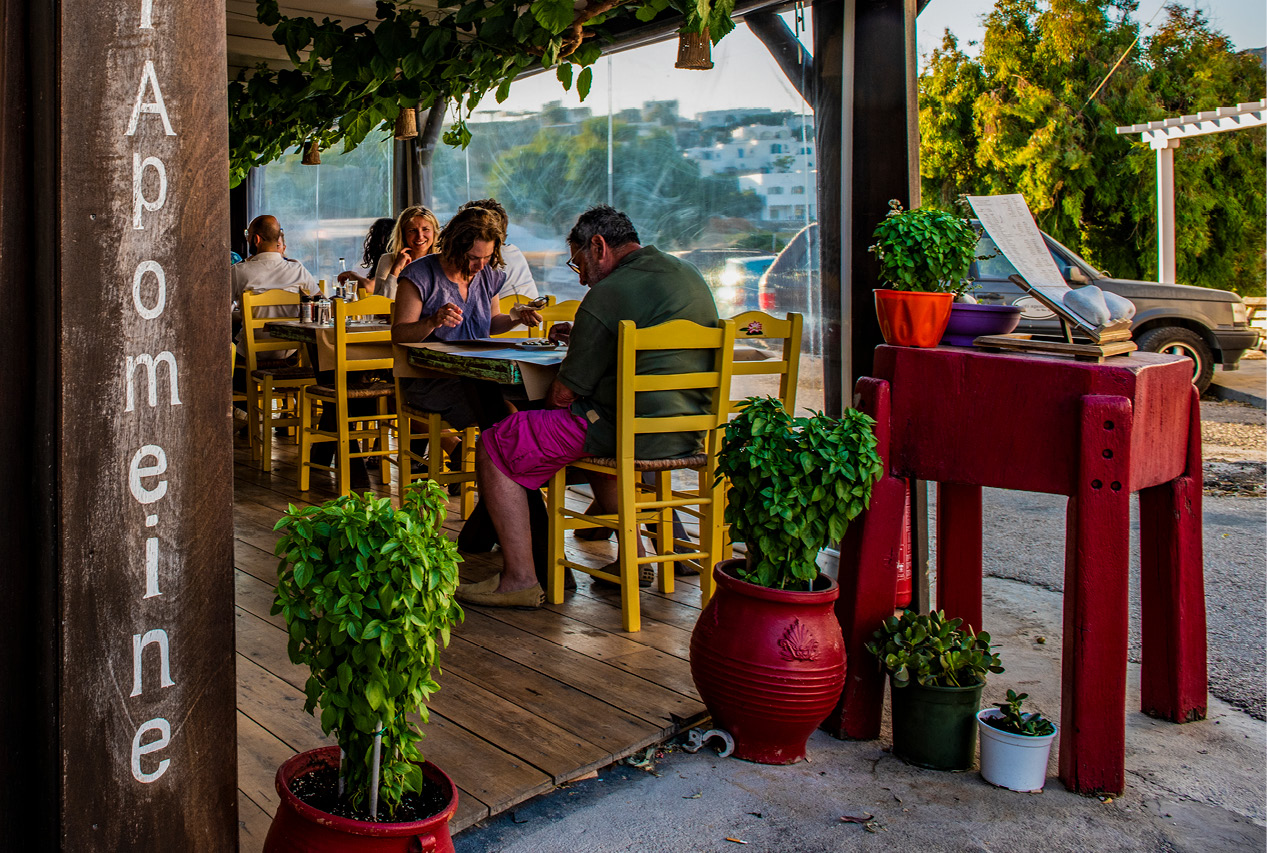 GC-APPROVED
Whet your appetite for travel (for a little bit more) and discover the tasty heart of Greek islands. Authentic food-seekers will be in their element with these with 4 handpicked selection of unique and authentic food experiences in the blue hug of the Aegean.
Sunset by Paraskeyas / Ammoudi, Santorini 
There is nothing better than accompanying the best linguine lobster spaghetti in the Cyclades – made by Mrs Margarita– with high quality local wine. All this while Oprah sits on a nearby table and gapes at Mr Paraskevas, the owner, who trying to fish with a catch. Fresh fish, even fresher ideas on the table, local island produce, timely service and an authentic atmosphere reminiscent of another era. And all on the rocks, in the oldest fish tavern at the edge of the most privileged location of the island, with sunset in Oia. +30 22860 71614
To Steki tou Machera / Asfontylitis, Amorgos 
Asphontilitis, the farmers' village with the dry-stone walls is definitely worth a visit, as it is an example of the architectural heritage of Greece and the Mediterranean. You must walk around its stone ruins, amidst the prickly pears. At the end of the walk you will be compensated for all the effort and fatigue at the "Hangout of Sophia Liviaki" right next to the church. In a tiny house with no electricity but with great aromatic basil, Sophia prepares chickpea soup in the wood-fired oven, fresh salads, and local mezedes, bringing the sea, the sky and the land of Amorgos to your table.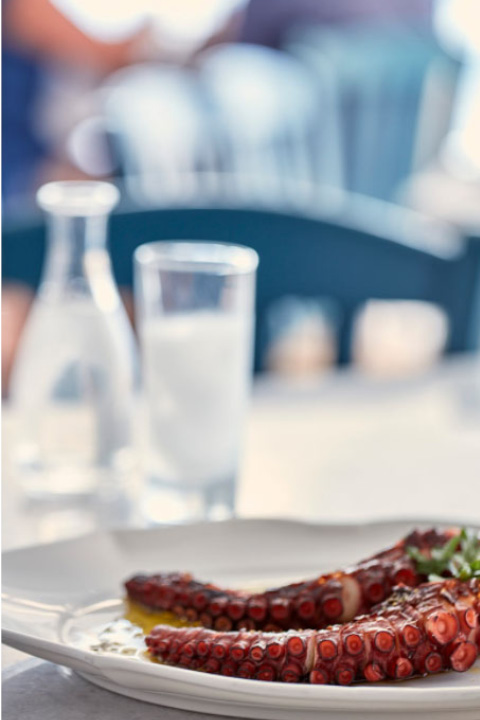 Sunset Ammoudi Taverna Santorini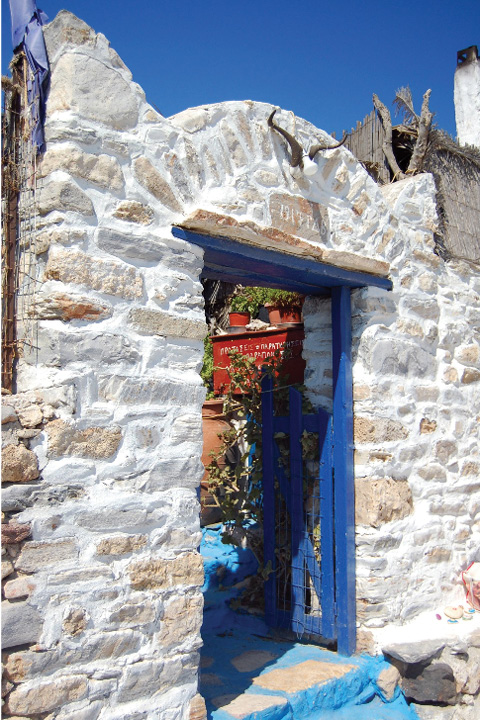 Taverna Venetsanos Kato Koufonisi
3+1 UNFORGETTABLE TASTE EXPERIENCES OVERLOOKING THE IRIDESCENT WATERS OF THE CYCLADIC SEA, LISTENING TO THE SPLASH OF WAVES AND TASTING EXCELLENT QUALITY DISHES PAINTED EITHER BY THE ENCHANTING SUNSET OR UNDER THE ROMANTIC LIGHT OF THE COUNTLESS STARS
AEGEAN FLAVORS
Make sure you start early in the afternoon, since this delicious experience, in Ano Mera of Mykonos, is popular with many and sometimes there really is not enough for everyone (the restaurant name actually means «what's left» in Greek). The cook, a veritable artist on the grill, has the gift of transforming a simple piece of meat into a revelation. Start with a delicious slice of pie, the chicken salad and golden, freshly cut fries, before you tuck into the restaurant's star attraction: suckling piglet on a spit. This delicacy would have even made Obelix forget his French! +30 22890 71534
Taverna Venetsanos / Kato Koufonisi
It was twenty-Nine  years ago when the Venetsianos brothers with the help of their wives started the only taverna on the uninhabited Kato Koufonisi. Since then, tourists camping on the island or passing travellers who come and go on the tourist boats visit the taverna every day. Since then nothing has changed; neither the decor nor the friendly staff and the delicious stews and casseroles such as the stew with goat meat from Keros Island; neither the freshly caught fish on the grill nor the groups of friends that start jamming and lose track of their cultural origins altogether. +30 22850 74074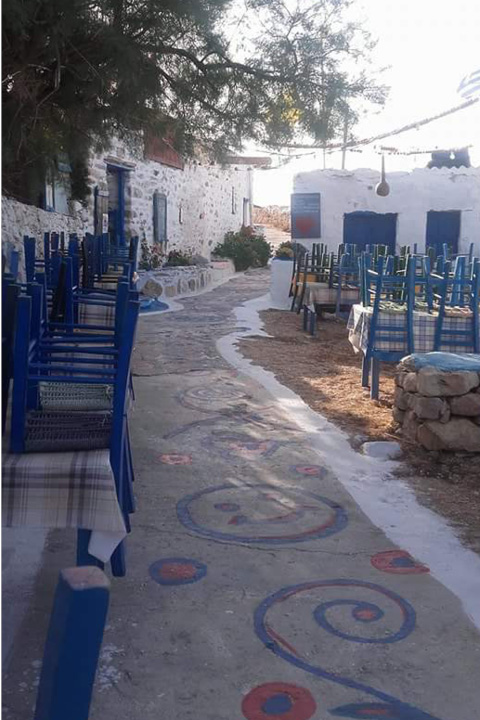 Venetsanos Taverna Kato Koufonisi