ANCIENT GREECE
From here to antiquity
ARCHAEOLOGICAL SITES OF THE AEGEAN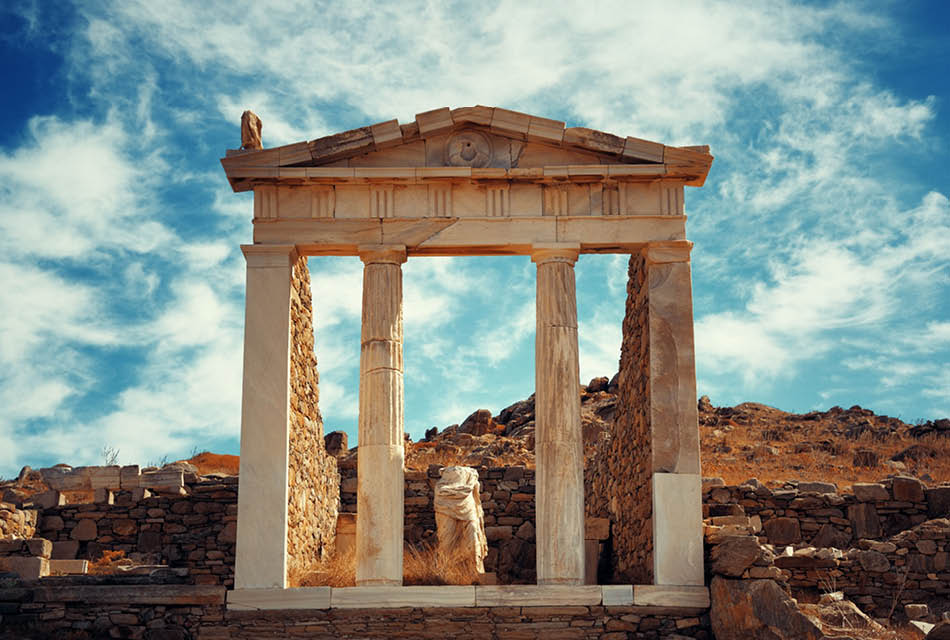 A bird's eye view to the Greek ancient treasures of the Aegean.
Archaeological site of Akrotiri / Santorini
Destroyed by an earthquake in the 17th century BC, one of the main urban centers, an important harbor of commercial activity is one of the most important archaeological sites of the Aegean.
Temple of Athena Aphaia / Aegina
Dedicated to goddess Athena, the temple is one of the architectural masterpieces of Ancient Greece.
Island of Delos
According to the myth, Apollo was born here, his sanctuary attracting pilgrims and Delos becoming a prosperous trading port. The island bears traces from the 3rd millennium B.C.
Temple of Apollo /  Naxos
Portara, the landmark of Naxos, located on the islet of Palatia, is a huge marble gate constructed during the tyranny of Lygdamis (6th century BC).
Archaeological Site of Skarkos / Ios
Located in Kambos, the settlement hosts the traces of the biggest known settlement of the Bronze Era. (Heritage Prize of E.U. 2008).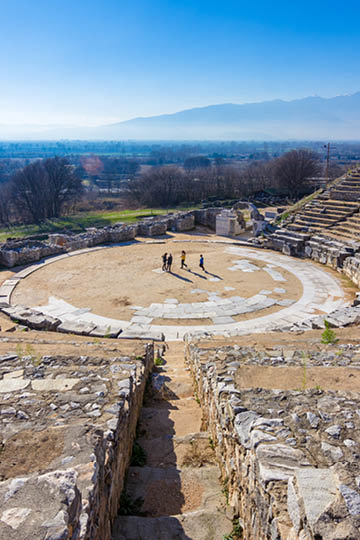 Archaeological Site of Philippi, Kavala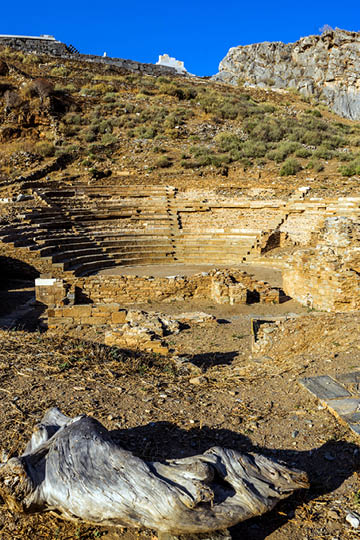 Ancient City of Karthea, Kea
ANCIENT CITY OF KARTHEA, KEA
THE MONUMENTS OF KARTHEA INCLUDE A DORIC TEMPLE OF ATHENA GODDESS AND THE ARCHAIC TEMPLE OF PYTHION APOLLO. THERE IS ALSO THE TEMPLE OF GODDESS DEMETRA.
Archaeological Site of Keros / Keros
One of the most important centers of the Cycladic civilization, hosts the remnants of a cemetery along with fragments of marble statues.
Ancient Town of Fylakopi / Milos
One of the paramount prehistoric settlements of the Aegean hosting the remains of two million years
Archaeological Site of Philippi / Kavala
Founded in 356 BC by the Macedonian King Philip II, the city developed as a "small Rome" and later became a center of the Christian faith.
Heraion / Samos
Herodotus considered the Heraion as "the most impressive temple in Greece of his time." (UNESCO World Heritage Site).
Efpalinos Tunnel / Samos
A Tunnel, of 1,036m, was constructed in the 6th century BC as an aqueduct, is the second known tunnel in history which was excavated from both ends, considered as a marvel of engineering. (UNESCO World Heritage Site).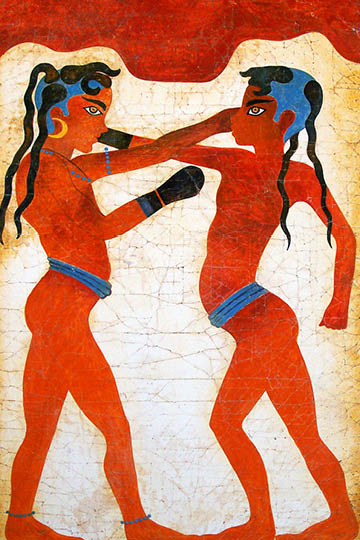 Archaeological site of Akrotiri, Santorini
ARCHAEOLOGICAL SITES OF THE AEGEAN