HAUTE GASTRONOMIE
The place to dine for in Mykonos
BILL & COO THE GASTRONOMY PROJECT, MYKONOS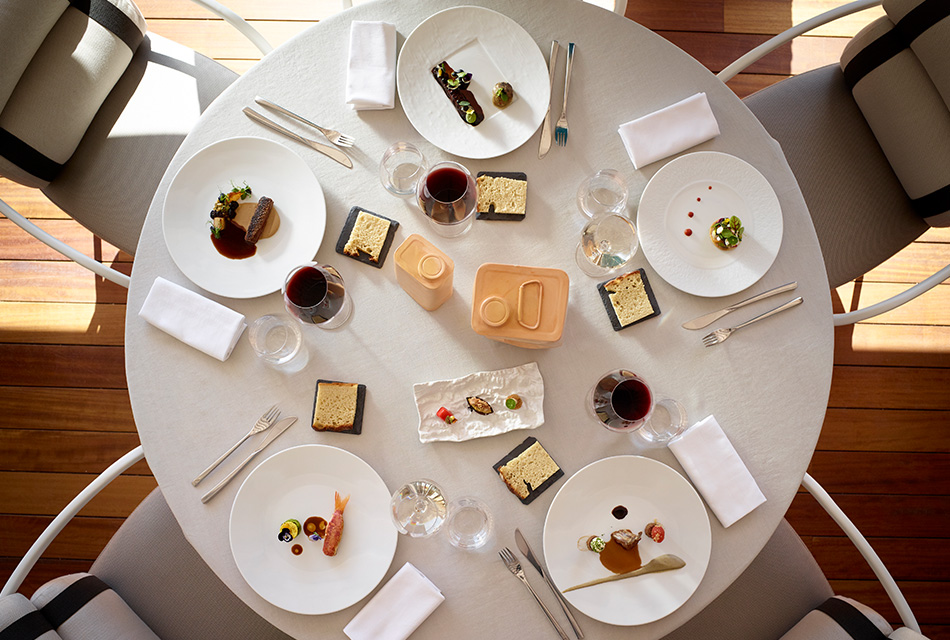 A FIVE-STAR HOTEL         
GC RECOMMENDED         
MEMBER OF  THE LEADING HOTELS OF THE WORLD
The persistence of Bill&Coo Hotels Mykonos on high quality and gastronomic evolution creates a destination within their destination. Flavors of Greece as interpreted by Executive Chef Ntinos Fotinakis are savored at the Gastronomy Project – one of the most sought-after reservations-only Mykonos restaurant, accessible to both in-house and evening guests.
At the heart of Bill & Coo Gastronomy Project lies a passion for cuisine, a desire to create an imaginative culinary experience that fuses inspiration taken from conventional Greek recipes with modern innovation. Each plate has its story and it is the local produce, before the chef, who takes center stage.
The Mediterranean cuisine of the Executive Chef Ntinos Fotinakis brings together traditional Greek recipes and modernity, high expectations and respect for the fresh local product. "I enjoy introducing our customers to new taste sensations and exploring more unusual cooking methods, to create dishes that are rich in flavour and evoke memories", says the chef. It is the combination of his 15-year experience and unique knowledge in the art of eating along with the high quality and standards of Bill & Coo that results in the finest Greek nouvelle cuisine with a subtle French flair on the plates. Bill & Coo's philosophy includes the passion and the love for good food, the perception of what high gastronomy means, giving the chefs the ability to create.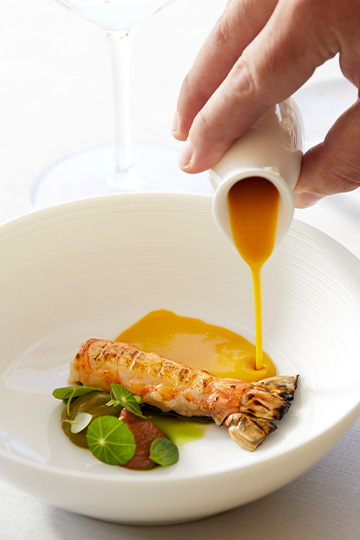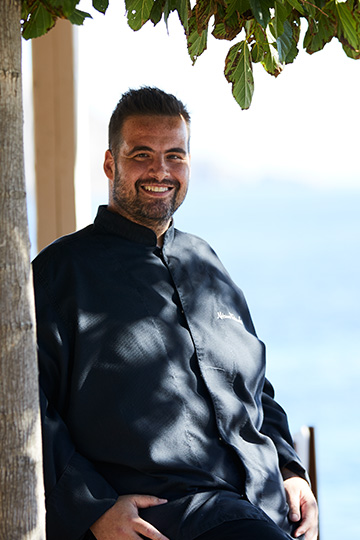 "I ENJOY INTRODUCING
OUR CUSTOMERS TO NEW
TASTE SENSATIONS"
Ntinos Fotinakis,
Executive Chef
Bill & Coo Gastronomy Project
Its Gastronomy Project serves that purpose with Executive Chef Ntinos Fotinakis making that vision a gastronomic reality. "My goal is that through my flavours, memories will awake from the aromas and the more simple, homely but substantive tastes" he declares.
In this excellent experience, you should add the extraordinary desserts, the most suitable dining epilogue. To complete the picture, this thrilling expression of Greek cuisine craft plays out in an enchanting surrounding by Bill & Coo Suites and Lounge pool deck. Prepare yourself for an extraordinary Mediterranean culinary adventure at Bill & Coo Gastronomy Project, one of the most sought-after reservations-only Mykonos fine dining restaurants, accessible to both Bill & Coo and public guests.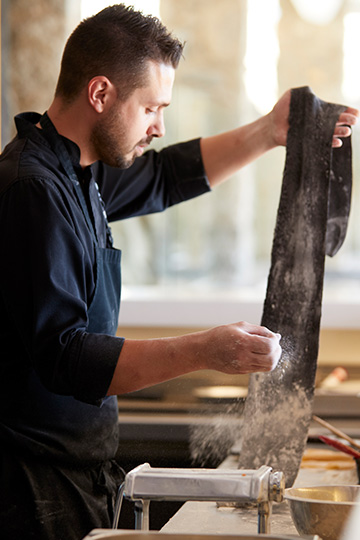 BILL & COO THE GASTRONOMY PROJECT, MYKONOS