THE GREEK HOUSE
A painter's love affair with Sifnos
SIFNOS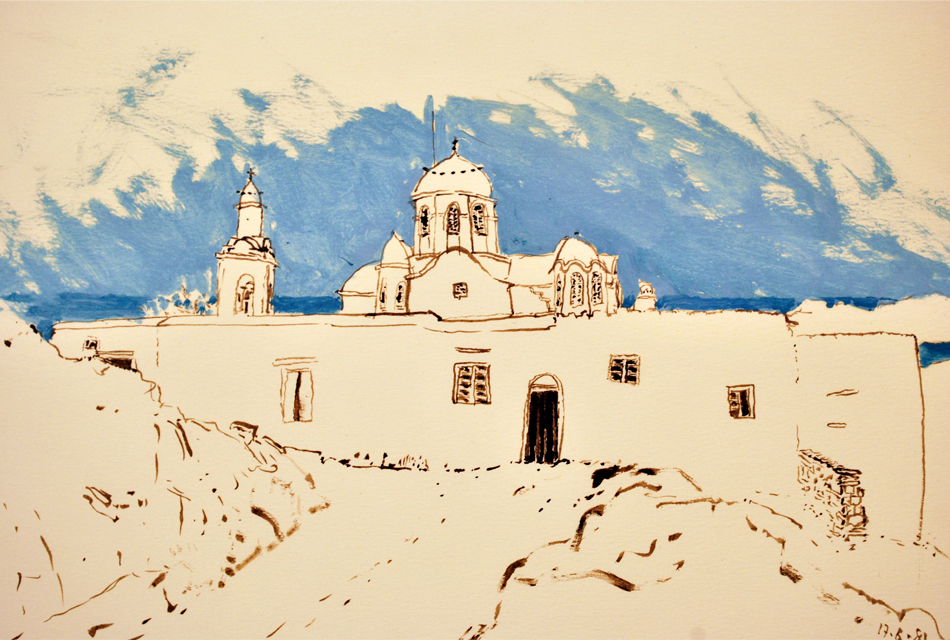 The lifelong relationship of a painter with Sifnos, who loved and created there for 30 whole years, praising it with an autobiography.
When I first got to Sifnos, I had no idea I would have a house on the island, had no idea I would return there for the next thirty-odd years. I went that first summer to get away, to get out of Switzerland, where I had grown up, and to draw and to paint, but I never imagined I would go back year after year, returning as to a well, to work there every summer. I had no idea that Sifnos would become my source, my inspiration, my Muse.
In Greece one is allowed to talk about Muses – Greece, the Land of the Gods. One can still feel the gods there, or you could then- gods, Muses, Fates, all the deities of ancient Greece that not only filled the sky but walked the earth. It was as if something in the air, something in the purity, the clarity of the place, some combination of mountains and sea and sky invited the creation of those heroic stories and myths, and fed them. Something magical.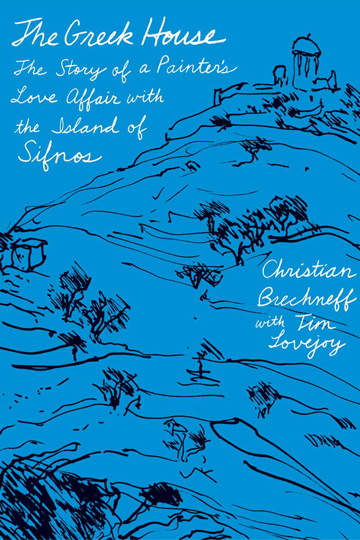 WHO IS WHO
CHRISTIAN BRECHNEFF, WAS BORN IN THE BELGIAN CONGO IN 1950, STUDIED IN SWITZERLAND AND AMERICA (SAINT OLAF'S COLLEGE) AND GOT HIS MASTER'S IN 1975 FROM THE LONDON ROYAL COLLEGE OF ART. HE HAS EXHIBITED IN SWITZERLAND, SPAIN, ENGLAND, GERMANY, SRI LANKA AND THE USA AND HIS PAINTINGS ARE IN PUBLIC AND PRIVATE COLLECTIONS ALL OVER THE WORLD, INCLUDING THE NEW YORK METROPOLITAN MUSEUM. APART FROM "THE GREEK HOUSE", THAT HE COWROTE WITH HIS PARTNER TIM LOVEJOY, HE'S WRITTEN "HOMAGE: ENCOUNTERS WITH THE EAST", A BOOK OF TRAVEL SKETCHES, PUBLISHED IN 2007. HE LIVES IN HALDYME, CONNECTICUT, USA.
You could believe in magic there, from charioteers who drove across the sky to one-eyed monsters living in caves and gods beneath the sea. But Greece had another kind of magic too, not just the magic of enchantment, but a more powerful magic: I believe there are places that have real power, places where the connection between nature and man is absolutely direct, without thought of any kind, places that penetrate you so deeply that they become part of you. Places where you can put your ear to the ground and hear your own heart beating.
Sifnos had that magic for me from the first moment.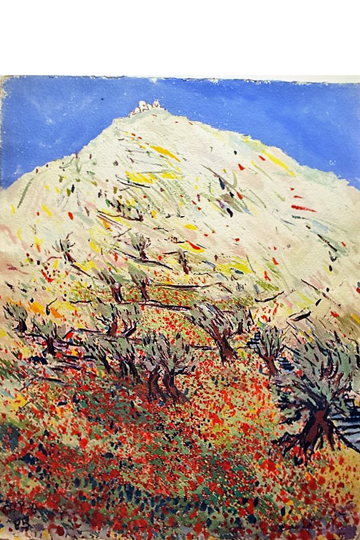 This article was published in Thalassea Magazine, Summer/Autumn 2018, Issue #2