REBOOT YOUR BODY
Mud about you
KAVALA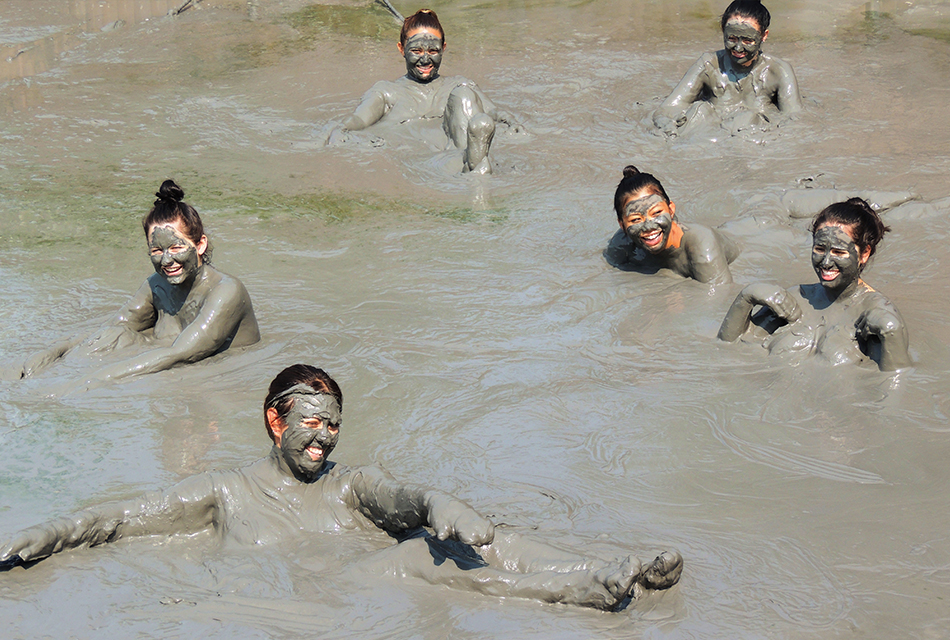 GC-APPROVED
Mud temperature, 27 degrees Celsius. About right for a therapeutic, rejuvenating and beautifying bath at the most famous mud spa of Greece.
The "first dive" challenge appears to be like a Survivor test. Besides, why would someone plunge in a pit filled with thick, dark grey mud? Nevertheless, a dive into the mud baths of Krinides, Kavala, the most renowned in Greece, included in the 30 best bath towns in Europe, guarantees the cheapest spa you can indulge into. A natural beauty mask with the therapeutic properties of clay and thermal water, in a mix concocted by nature itself in its "laboratory" since tens of thousands of years. The experience might be shocking at first, but proves to be quite comforting when you get out and therapeutic later on.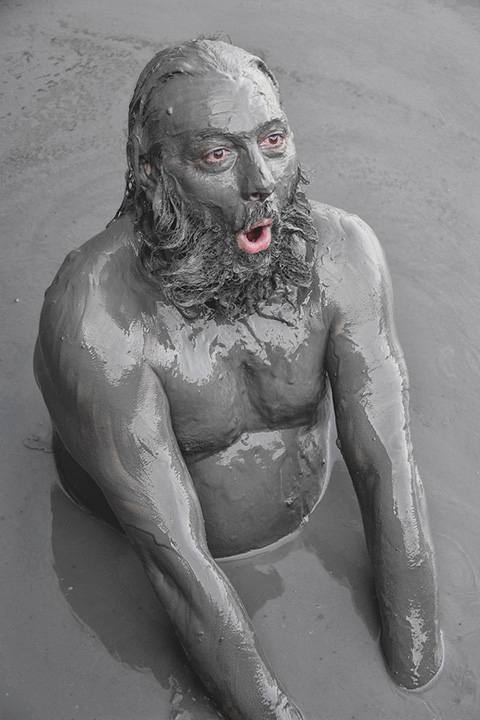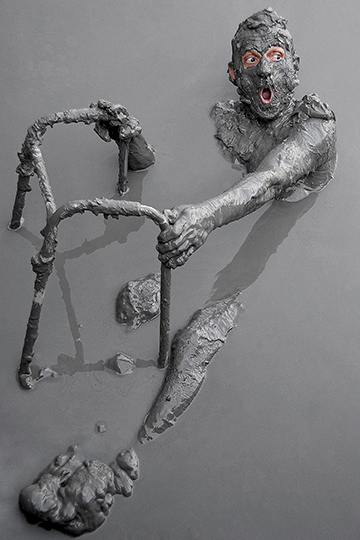 KRINIDES MUD BATHS
////////////////////
INFO
////////////////////
THE PLACE WHERE PEOPLE NOWADAYS TAKE CARE OF THEIR HEALTH, BY THE USE OF THERAPEUTIC CLAY AND THERMAL WATER, HAS BEEN A "SUSTAINABLE LABORATORY OF NATURE" FOR TENS OF THOUSANDS OF YEARS AGO UP TO TODAY, MANUFACTURING THIS PRECIOUS, FOR OUR HEALTH, MATERIAL WITH ADMIRABLE PRECISION . IN THE PAST, GEOLOGICAL, ECOLOGICAL, BIOLOGICAL, CHEMICAL CONDITIONS AND COMPLEX PHYSICAL MECHANISMS WERE FAVORABLE IN THE CREATION OF THE RIGHT ENVIRONMENT BY AND IN WHICH THERAPEUTIC CLAY WAS CREATED AND AGED NATURALLY.
With or without your swimsuit on, carefully grab the ropes on the stairs so as not to slip, and gradually sink into the mud, feeling it penetrate everywhere. Watch your co-swimmers move slowly, lie face up and get lifted to the surface by the mud, slather their face and hair with grey clay, and get out after 40′, leaving the therapeutic mudpack on for another 5′ until it dries in the sun before rinsing it with thermal water. Apart from being a natural cosmetic, the mud alleviates rheumatic, skin, musculoskeletal, heart, and gynecological conditions.