POINT OF VIEW
Summer of love
MYKONOS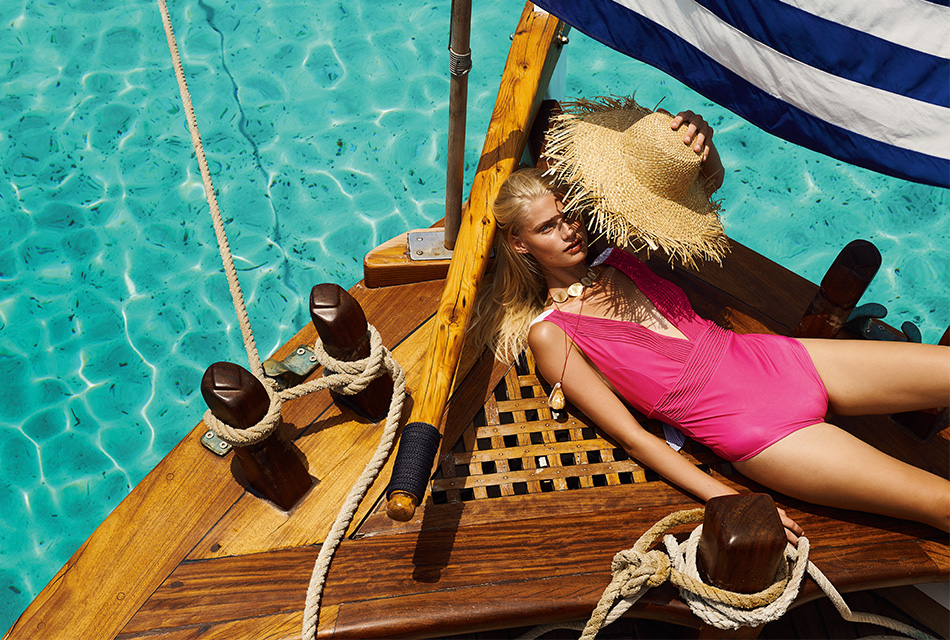 Places like Mykonos which carry the image of their 'marginality' exploit it to build their cultural status. This 'marginal' image is due to an antithesis: Mykonos attracted both status quo and 'fringe' cultures alike. More importantly, what Mykonos reflects is a constructed 'otherness' specially tailored for the Athenian bourgeoisie; Mykonos is close enough to Athens to be both its anomie and its extension.
A Blue Universe / At the same time, life on Mykonian beach becomes a ritual of liberation. The ecstasy we feel after the first dive in the sea, our liberation from clothes and our union with the blue universe has no need to be accompanied by a designer's signature. Our diffusion into liquid infinity happens simply almost ritually. Our escape is in a process of pleasurable evolution.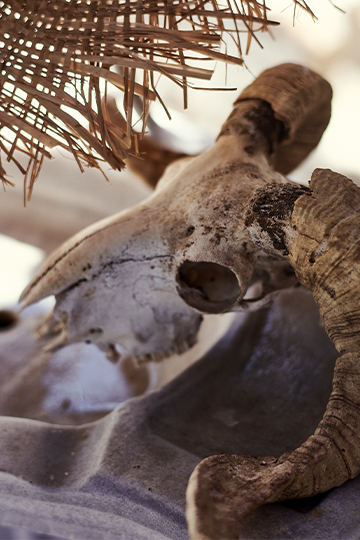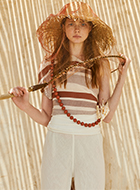 "AND SO WITH THE SUNSHINE AND THE GREAT BURSTS OF LEAVES GROWING ON THE TREES, JUST AS THINGS GROW IN FAST MOVIES, I HAD THAT FAMILIAR CONVICTION THAT LIFE WAS BEGINNING OVER AGAIN WITH THE SUMMER"
F. Scott Fitzgerald, The Great Gatsby
Body Language / Feeling beautiful in your own body. Considering it as the canvas for a piece of art where style, fabrics and design are the colors to draw an original picture of you dressed up with the hues of the island. Taking that as a statement, art and attitude walk hand in hand on Mykonos.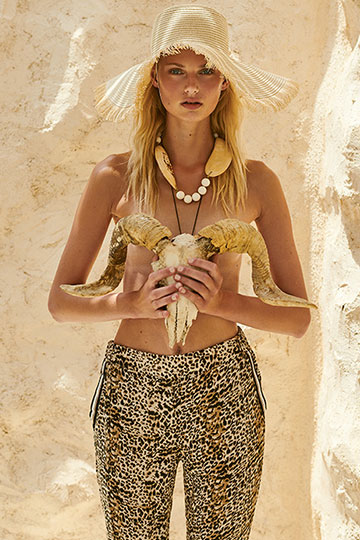 Wannabe Memories / As our parents and grandparents have decided to remember the summers of their youth as forever sunny, so we Baby Boomers have decided to remember this particular summer as forever and unrepeatably passionate.
"Summers had a logic all their own and they always brought something out in me. Summer was supposed to be about freedom and youth and no school and possibilities and adventure and exploration. Summer was a book of hope. That's why I loved and hated summers. Because they made me want to believe."
—Benjamin Alire Sáenz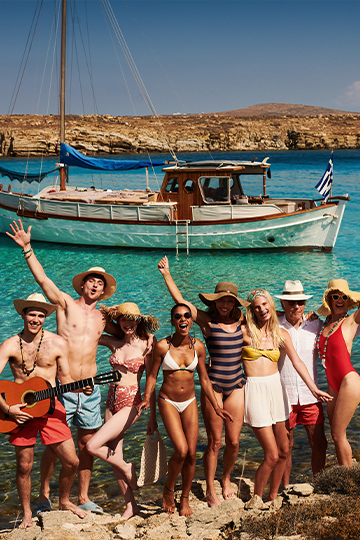 Photographer: Thanasis Krikis (10AM)
Fashion editor: Stefanos Zaousis
Make up & Hair: Dimitra Altani (D-Tales)
Fashion associate: Iris Karidi
Photographer assistant: Marios Gavogiannis
Models: Daria (D-models), Maja (D-models), Lucas (ACE)