GREEK SUMMER COLLECTION
Resortwear inspired by Homer
NEMA RESORTWEAR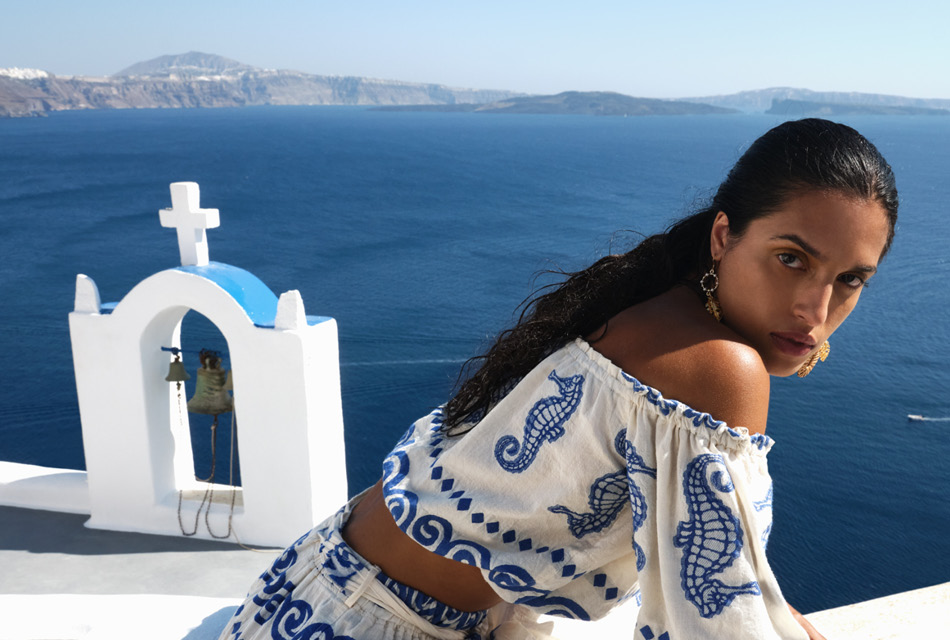 The Greek clothing company NEMA, which stands out for the characteristic embroidery on its clothes – synonymous with the authentic Greek summer, presents its new collection 'ODYS-SEA' for the Spring-Summer 2021 season.
The name of the collection is inspired by the ancient Homeric poem starring the legendary Odysseus and the obstacles he is called to overcome. The adventures of his life, but especially the way he deals with them, emphasize the importance of will and perseverance, while the pun made with the word SEA equates the optimism and the promise for a new beginning. For NEMA, summer is just a celebration, an opportunity to rejoice in ourselves and our loved ones, to appreciate what we have, to live new adventures and to be open to what each day brings us.
This sense of liberation is also reflected in the collection. Favorite patterns and embroidery reminiscent of Greece adorn light kaftans and airy dresses that give movement to the body, as they dance with the breeze. Bohemian luxe skirts, even loungewear options that are upgraded with special details, give us unpretentious style throughout the day, while for the nights the Exclusive collection has luxurious pieces with intricate embroidery and the finest fabrics, ideal for any special occasion.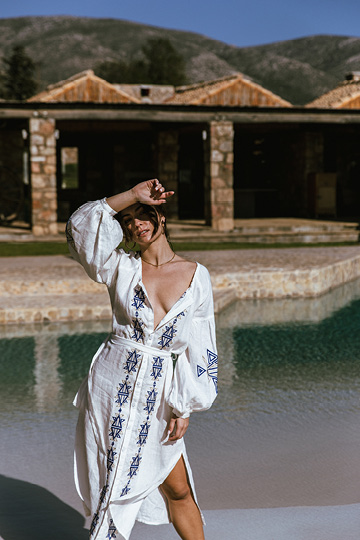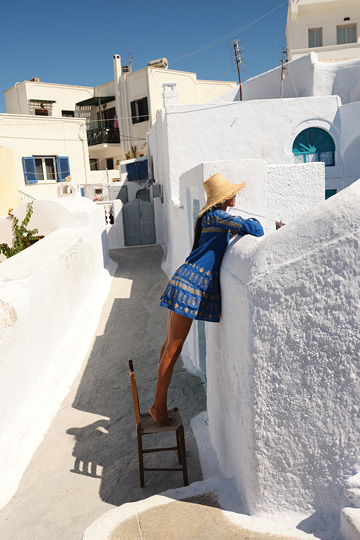 THE CAMPAIGN WAS PHOTOGRAPHED IN SANTORINI, WITH THE LENS OF GEORGE KAPLANIDIS PERFECTLY HIGHLIGHTING THE IDENTIFICATION OF THE ENCHANTING LANDSCAPE WITH THE AESTHETICS AND PHILOSOPHY OF THE NEMA SS'21 COLLECTION
ODYS-SEA
We do not need much. Simplicity becomes the key to happiness and the essence lies in the details. At the moment when the smell of the sea will awaken our longing for holidays and a meltemi will take us sweetly to the rhythm of summer. So let your heart fly and rejoice, play with the sun and let it shine deep inside you, indulge in the crystal clear waters of the Aegean, wander in whichever path your soul takes and create the most beautiful memories of the hour that the sunset fades into the blue of the sea and everything seems possible as they are colored by the magic of the Greek summer.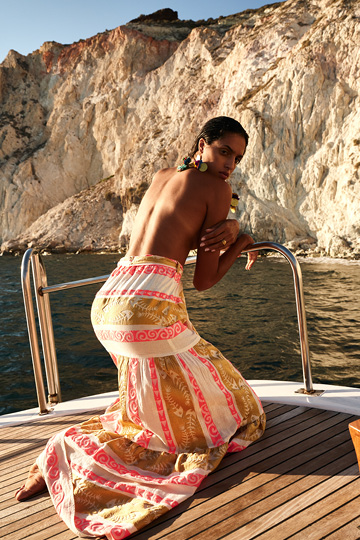 Feel what it is like to be just yourself. #BeANemaGirl!
Look now for all the designs of the new NEMA Resort Wear SS'21 collection in selected stores all over Greece