TRAVEL FOOD STORIES
A living portrait of Athens
ATHENS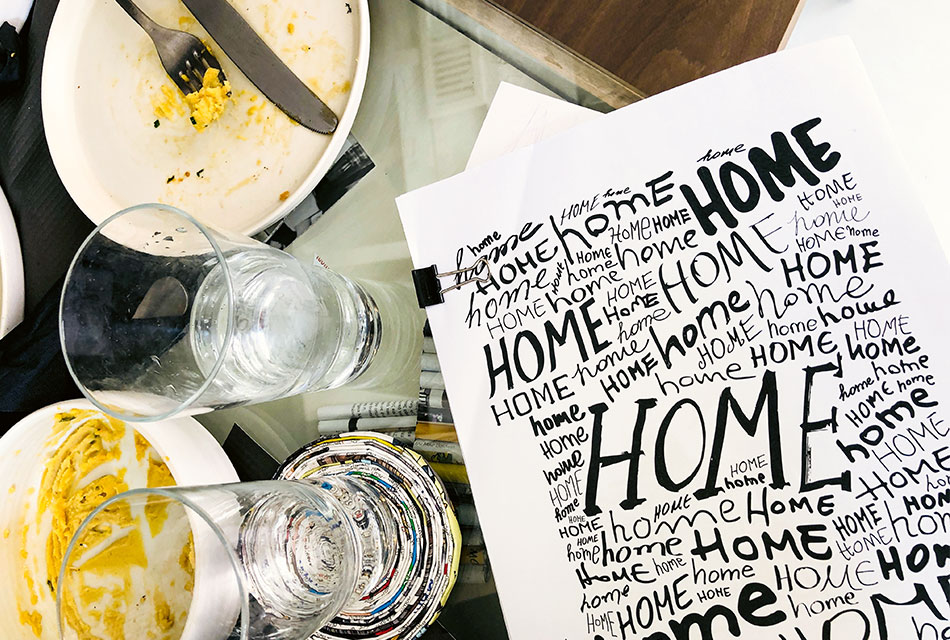 From Hamburg to Athens holding a camera and an idea. The result? An untamed book, a living portrait of the city, showing the unsung beauty of Athens through the restless soul and lens of German-based photographer Elissavet Patrikiou.
Elissavet Patrikiou, of Greek descent, grew up in Germany, but she has not forgotten her country of origin. Her 13th book "Athen, Das Kochbuch" (SÜDWEST editions), is a presentation of Athens, through an eloquent photo album, accompanied by the recipes that delighted her.
Why did you choose Athens as the central subject of your book?
For many reasons… I love Greece, I've already created two Greek cookbooks. But our capital, of which I had heard a lot about, was still unknown to me. And, at that time, I hadn't discovered a book that presented Athens in the here and now – its people, its food culture, its life in general. From the moment I realised that, I felt that this was exactly the book that I should make.
How much time it take you to photograph the neighbourhoods you present?
In total a year and a half – from conceiving the idea to the printed book. The reason was that I didn't just do the photographs – as a photographer – but also the concept, the research and all the texts.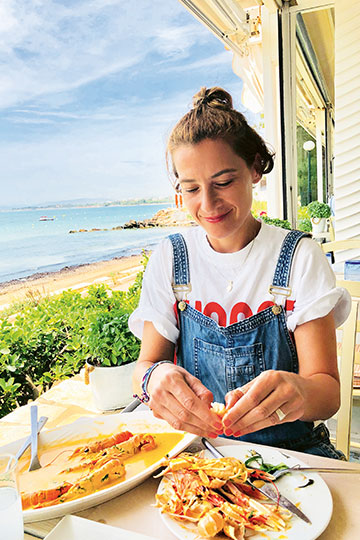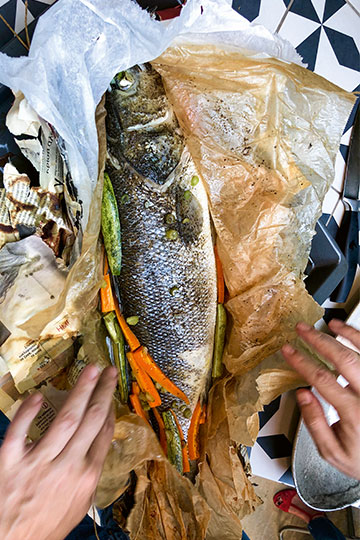 FROM STREET ART IN PSIRRI TO THE SHEDIA HOME RESTAURANT, THE GOURMET BUTCHER STRATOS DRAKOULIS OR THE AMBIENCE OF SIX DOGS - THIS IS A COOKBOOK AND A TRAVEL GUIDE FOR ATHENS
Through your wandering through the city's neighbourhoods, which turned out to be your favourite? For what reason?
There are so many neighbourhoods that I love in Athens! Psirri, Kolonaki, Plaka… The incredible variety is so exciting! And I would say it's unique in Europe: you turn into an alley and you're immediately in another world… with different flavours, cultures and intense images. But if I had to choose one Athens neighbourhood as a favourite, that would be Exarchia. The heart of Athens, despite the troubles of the times, is in that area.
What was the most curious thing you saw in Athens?
Good question! But very difficult to answer… Athens is so picturesque, so intense, so noisy, that it can rock you. But also, Athens can be very different: very quiet and reserved. So, Athens is a delirious diva.
What's your favourite Greek dish?
There are so many! But my mother's homemade pie in Kozani, is always something special for me… Hot from the oven, with the thin, crispy crust and the smooth spinach filling – it's my first flavour when I reach home and I'm already savouring it while in flight.
What did you take with you when you left?
I love open air markets. That's where I always get herbs and mountain tea to take with me! And I always take candles from the churches – like small souvenir charms for my friends. Although I'm not "faithful" in the classic sense, I believe that we can gift good energy and transfer it. I like the churches in Athens very much – not only for their architectural beauty, but also as places where you can calm down and be quiet.
If you lived in Athens permanently, what would you like to change or make better in the city?
That needs some thought… There are so many things one could change. Then again, that would change many beautiful and significant things. More laws and regulations don't do much in the end…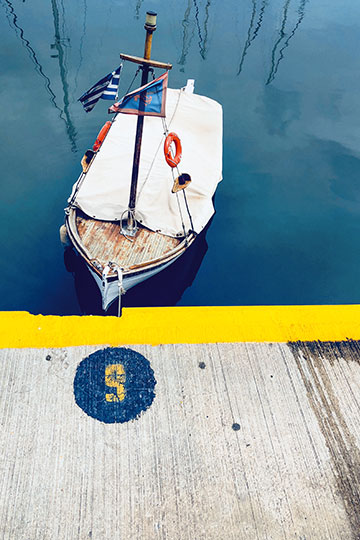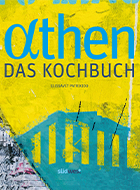 IN LOVE WITH ATHENS
THIS BOOK IS A LOVE DECLARATION TO ATHENS
What's your opinion on Athenians?
Just through the process of my book, I learned a lot about Athenians and I grew to love them. I managed to make this book, just because the people of the city were so willing to help me. Just the stories that I gathered from them could create another book (laugher). Athenians are very open and tolerant and what they do, they do with all their heart.
Describe Athens with one phrase…
Athens is not an "easy" city – but it's a city with a soul. And whoever has felt the pulse of… "Athina" even once, will return again and again.