INSTAGRAM
Posts of a city
ATHENS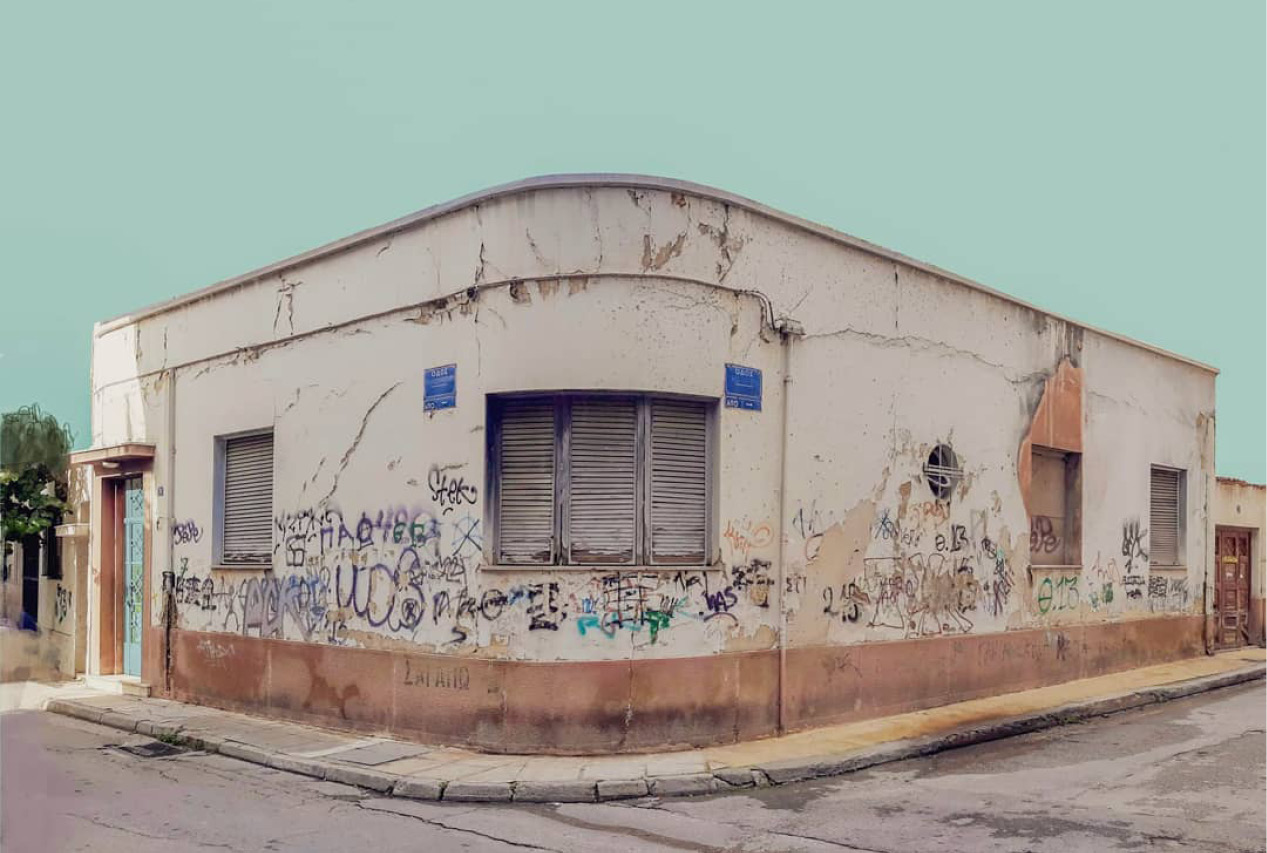 Athens through their eyes and posts, a city on their travel journal, an endless source of photos and one more exploration. The next one…
Marina Vernicos / 110k followers
Qatar, New Zealand, Antarctica, Siphnos, Athens. Wherever the photographer Marina Vernicos is, she manages to show the identity of that corner of the planet with a click. Especially with drones, she captures images, that make even the familiar spots of Athens reveal aspects that you've never seen before. Architecture, colours, environment and motion are translated into posts with thousands of likes. And the founder of marinavernicos collection and CREAID is raising the number of countries above the 130 she already has visited.
ChrissiannaAndriopoulou / 123k followers
In city streets, in Athens hangouts, in monuments and sights. Her followers will find her touring the city like an urban chameleon, managing to make her every stylistic choice part of her posts. A glance at her account reveals the choices of a fashion blogger and her collaborations with fashion brands (shopranoblog.com), but also spots in Athens with strong vibes and beauty.
Mary Kalymnou / 30.2k followers
Every post, a window to an enchanted place, a VIP air hostess' experience and an assurance that vitiligo can't stop her from following her dreams. Mary Kalymnou is following hers and is traveling all over the world, while also not neglecting to showcase her base, Athens, whenever that's possible through her collaborations with hotels and luxury brands of all kinds. "A lot of patience, flexibility and definitely high levels of self esteem are needed", she says about her travel journey of over more than a decade. You can also follow her "signal" through her website. (maryhop.com)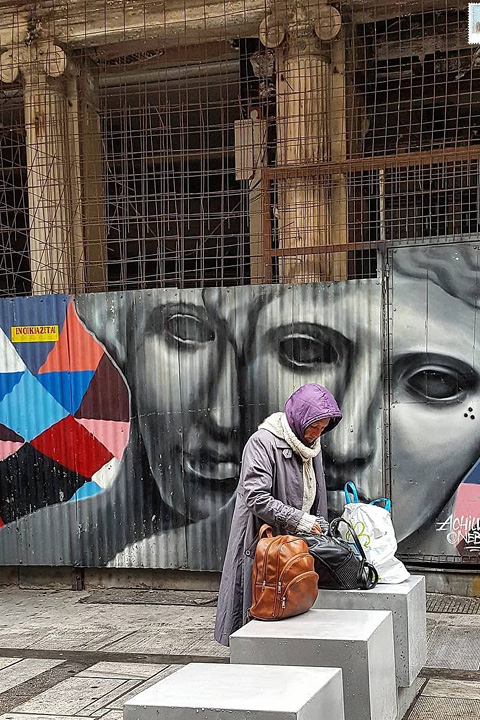 In_athens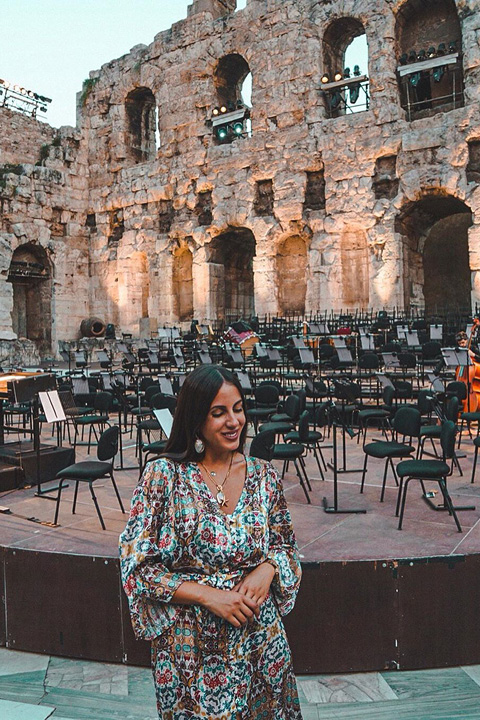 SOCIAL MEDIA IS A WONDERFUL TOOL, WHEN IT'S NOT ABUSED
NIKOS SAPERAS AND HIS GIRLFRIEND NINA.KOM_ CONTINUE TO TRAVEL IN AND OUT OF THE WEB
Nikos Saperas / 41.9k followers
Nikos and Nina are a couple of travel bloggers who started travelling in Europe to basically eliminate the distance between them. When Nina came back from London, the couple's goal was to travel the world. Nikos does the shooting, practicing his trade and Nina takes care of her appearance in the shots. From Dubai to Cairo and from Athens to the Cycladic islands, the posts describe the excursions of two people that share the same passion with the thousands of their followers. "Social media is a wonderful tool, when it's not abused", they say. And they continue to travel in and out of the web.
Athensville / 5.258 followers
Graphic artist Tasos Chalikiopoulos' athensville.blogspot.com, might not be as active as it was a few years ago, but his Instagram account continues to reveal city spots with particular charm and value. The most recent posts that stand out in our opinion are the art deco entrance of Ithakis 31, Elitis home in Kipseli, as well as the entrances of apartment buildings in FokionosNegri, which remain testaments of another age. Now, together with journalist Dimitris Rigopoulos, they've created an "action group" called Atenistas  (atenistas.org).
in_athens / 73k followers
Another web "keyhole" to the streets and buildings of Athens. The Dexameni in Kolonaki, a picturesque corner in Petralona, the lighted Stavros Niarchos Foundation Cultural Center, they all have a place on the list of posts of this account. Brief moments of this city that awaken new experiences, such as the opening of the door of the Numismatic Museum for a jazz evening, the lowering of the curtain in the new National Opera, the city filling with marathon runners, companies of people filling the squares.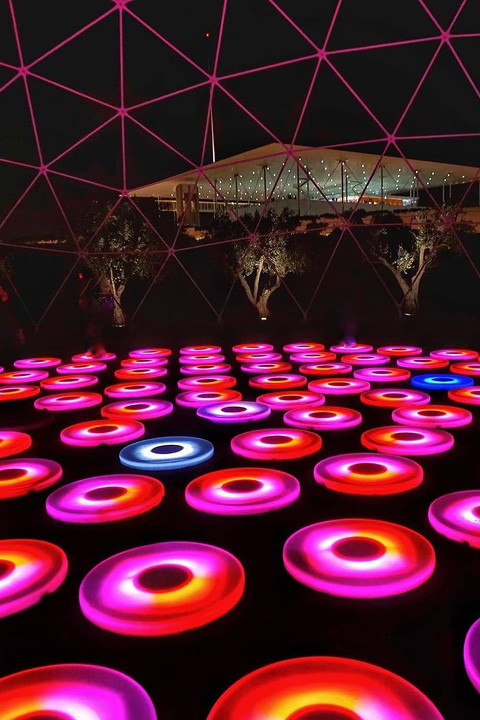 In_athens