HANDMADE TALES
Spead the (nut butter) love
KISS THE EARTH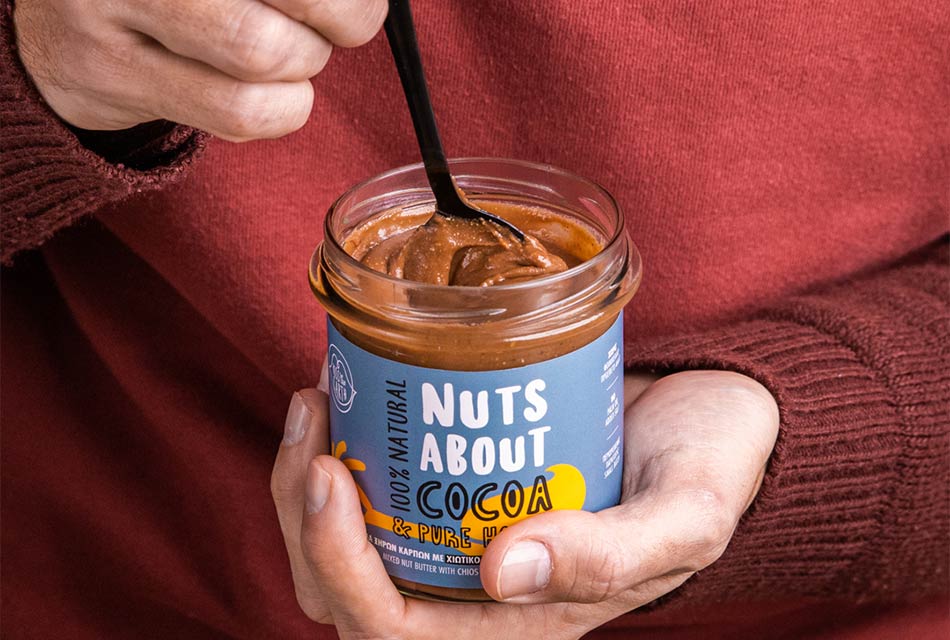 GC-APPROVED
Costas and Theodosia decided to make products – "fuel" for active people. They also loved peanut butter. That's how it all started.
The summer of 2017 proved to be special for the duo behind the brand Kiss the Earth. Kostas had started exercising intensely and was looking for something tasty and healthy that could serve as a "fuel" for any active person looking for energy. In the yard where he played as a child with his brothers, in Kampos, Chios, he started experimenting until he finally made a Greek handmade butter nut with natural ingredients. Not bad for a beginner.
Four years later the small family business now packages in the imaginatively labeled jars, nut butters that are still born with simple natural procedures in the kitchen of their home and are sent to Greece and abroad. With a corporate name that refers to the naturalness of the ingredients and a kiss of gratitude to Mother Earth, the creators of the delicious nut butters are committed to not industrialize what they do and not to use plastic.