AUTHENTIC GREECE
Lost in Time
MASTIC VILLAGES, CHIOS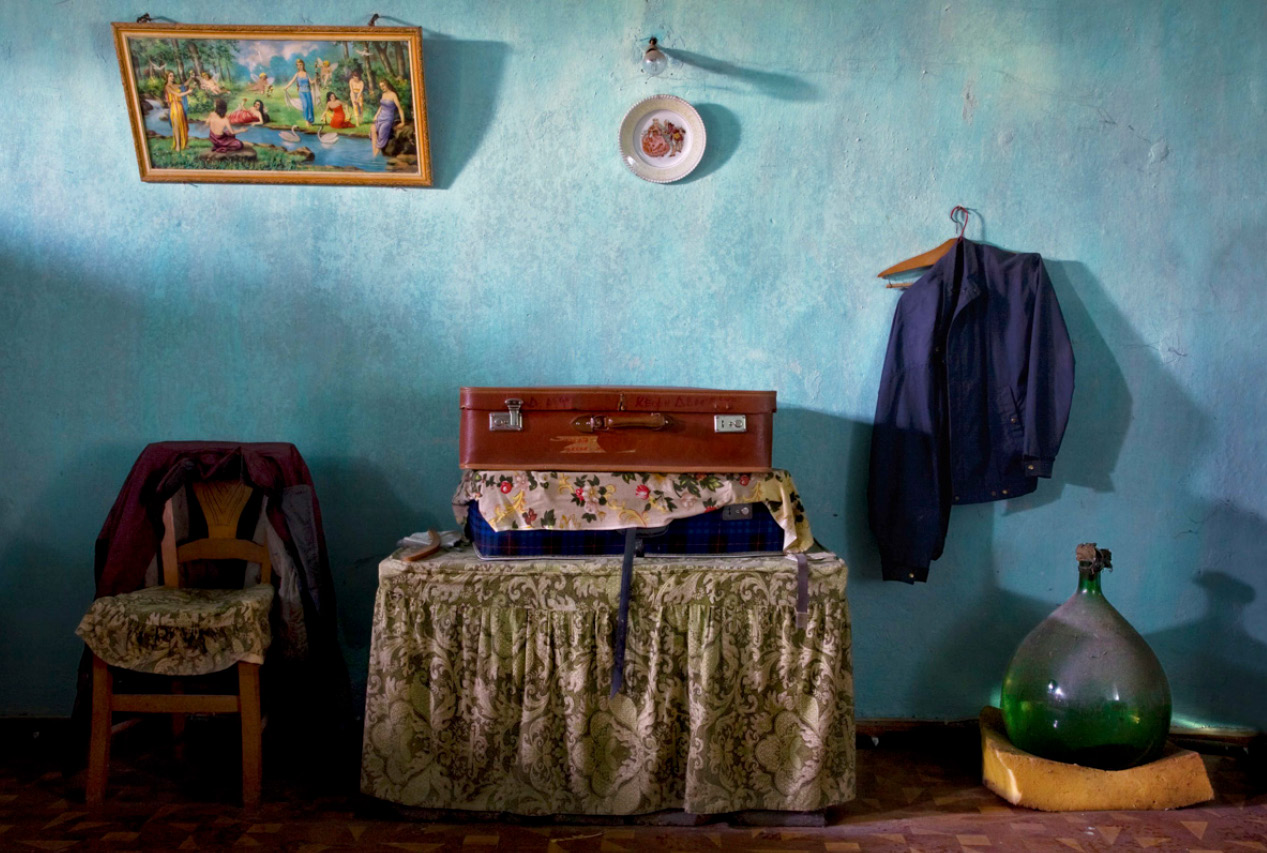 The Mastic Villages are a part of Chios, so loaded and charged with history that they become the leading role of a film written with glory, fame, wealth, pain and abandonment.
It is very difficult nowadays for one to understand the role that mastic played in the development and economy of Chios during the last five centuries. When the Genoans discovered it in the 14th century, they exported it to Western markets and Christopher Columbus had to say that nowhere else had he found anything like Chios Mastic. In Eastern countries Mastic has been associated very closely with their way of life and traditions and in the Koran, Mohammed recommended using it in water and on bread. Also, the Sultan, during Turkish Occupation, gave special privileges to the Island because it not only supplied his harem with mastic but also his mother who had a special liking for it. All of these commercial networks of Mastic distribution were also used later on for other products from the Island but mainly for the creation and development of the Chios Sipping Industry. Even though for big time Merchants and administration, having the monopoly of Mastic was a source of enormous profit and income for the Mastic Villages, it was the only way of survival. Over an area of about 25.000 hectares, two million small trees "shed a tear" every year and this valuable "tear" gave life to 24 Mastic Villages.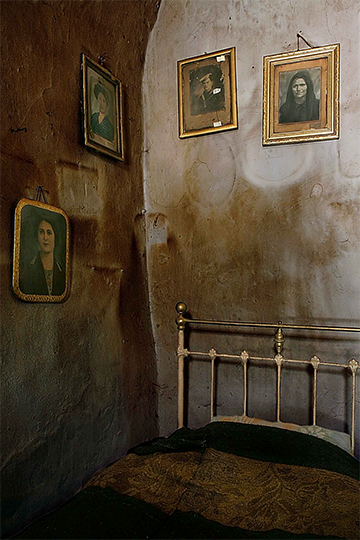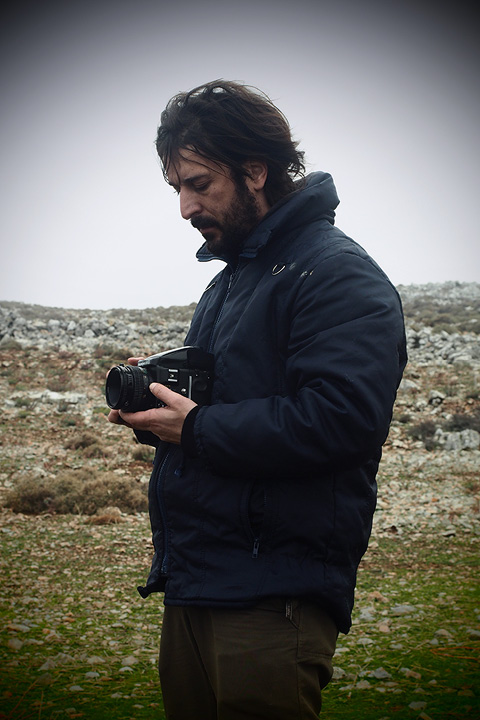 STRATIS VOGIATZIS
////////////////////
WHO IS WHO
////////////////////
STRATIS VOGIATZIS WAS BORN IN CHIOS, GREECE IN 1978. HE IS A FILMMAKER, A PHOTOGRAPHER AND AN ANTHROPOLOGIST. HE STUDIED ECONOMIC SCIENCES IN ARISTOTLE UNIVERSITY AND SOCIAL ANTHROPOLOGY IN AMSTERDAM, DEALING WITH CHILDREN AND POLITICAL VIOLENCE. AMONG OTHERS HE WORKED WITH CHILDREN IN PALESTINE, AS A TEACHER AND EDUCATOR AT THE GYPSIES COMMUNITIES IN THESSALONIKI (DROM) AND AS A RESEARCHER FOR THE EDUCATIONAL NGO IALE IN NEW DELHI. HE EXHIBITS REGULARLY IN GREECE AND ABROAD AND HIS WORKS BELONG TO MUSEUMS AND PRIVATE COLLECTIONS. HE HAS PUBLISHED FIVE BOOKS WITH HIS WORK AND HE HAS DIRECTED SEVERAL INDEPENDENT DOCUMENTARY FILMS THAT DISTINGUISHED AND WON AWARDS IN INTERNATIONAL FILM FESTIVALS. IN 2011 HE INITIATED WITH A TEAM OF ARTISTS AND RESEARCHERS THE CARAVAN PROJECT, A TRAVELOGUE WITH A CARAVAN AROUND GREECE WITH THE INTENTION TO DOCUMENT AND REVEAL INSPIRING HUMAN STORIES.
Each and every one of these Medieval villages was built in a fortified arrangement, with the outer houses creating the wall of defense which protected the settlement from raids and pillages by pirates. Narrow lanes paved with stone, with many dead ends in order to disorientate would-be invaders, connect the tightly packed one-stoned houses. On the ground floor there are the stables, the storage room for farming tools, wine presses and large pots pushed into the ground for storing olive oil and wine. On the upper floor there was an open-air hall, known as the "pounti" which was used for letting sunlight and air into the rooms. Lastly, the flat roof tops, more or less the same height, created a uniform level so that the terraces could also be used as a passage from one house to the next in case of an emergency. The construction of these houses with thick stones made sure they were cool in the summer and warm in the winter, while the big ovens and fireplaces used for warmth on cold days enabled the inhabitants to cook and make sure they had their daily meal.
These houses in the Mastic Villages are the ones Stratis is photographing and trying to understand their inner world, to catch the soul of the people who lived in them and to get the meaning of their lives up to the moment they abandoned them.
And he is searching to find and convey to us the spirit of the time which has gone by and which is one of the important issues of our time.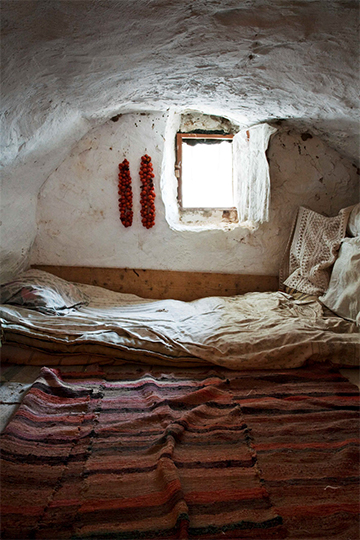 What Chios may be like
My wish and desire is to try to convey with these photographs of Mastic Villages the sense of what Chios may be like and not to persuade that this is Chios.
by Stratis Vogiatzis
I have always believed that Chios does not reveal her beauties easily, as she knows how to keep her secrets thoroughly concealed. I think it is an especially delightful aspect for a small place like Chios to captivate one both with its variety and differentiability, "compelling" one to travel through, to stroll around its paths and not merely to visit it. I remember when my friends came to visit me at summer time, not a single day of sightseeing was the same as the previous one; no experience ever seemed to be repeated; no meeting was ever deprived of rituality.
I started taking photographs without knowing which direction I had to follow, what I should depict and, probably, what I had to avoid. Bearing this in my mind, I let myself be carried away, driven more by instinct and less by rationales related to the objective depiction of a certain place. The layout of the route has always existed, but what would happen on the way was made from the dreams-making material: unexpected encounters in unexpected places. Travelling throughout the place where you were born and raised, the place you consider familiar, it is like travelling in a wonderland again and again, you may know the way of course, but wonders never stop happening.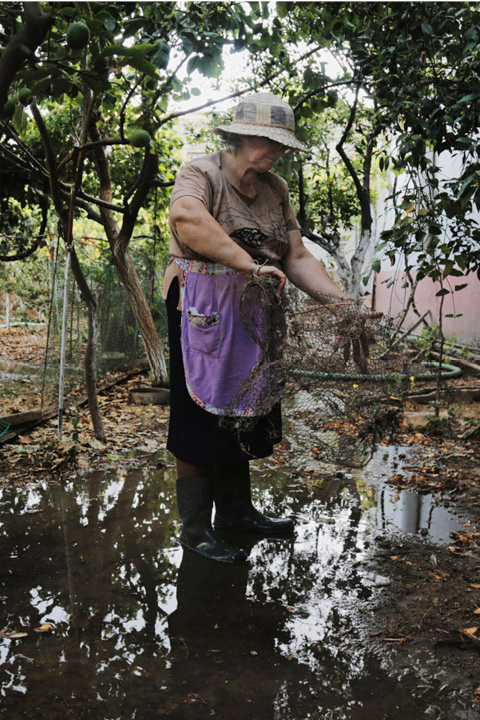 DIMOS AVDELIODIS
STRATIS VOGIATZIS, WITH HIS PROJECT ON THE MASTIC VILLAGES, HAS ACHIEVED THIS BY RECORDING AND REVEALING THE UNAFFECTED AND TRANSPARENT TREASURES OF A GENUINE PEOPLE'S CULTURE WHICH LOST THE BATTLE OF TIME AND HID AWAY FROM FEAR
Many times, I wondered what Chios means to me, but I had no answers, so I kept on "pushing" my photography-oriented quest as far as possible. I visited untouched beaches and tourist beaches; remote villages and fortress villages, embarked on caiques and entered shipyards, visited sheepfolds and unknown routes. Each route was connected in a strange way with the previous one; without knowing, I followed the paths I already knew. Certainly, in all these routes there were the encounters with my compatriots, the Chians. According to Sytlianos Vios "Chians are all crazy: some fully, some not so much", and paraphrasing what Aristotle said, no sublime soul is void of touch of craziness. Gifted with a hot temperament, wittiness, high spirits, kindness, humour and simplicity. Chians gave me something precious their very selves, on account of which, I am, frankly, grateful to them.
When my photographic expeditions came to an end and editing started, I realized that I wanted to talk about this Chios that hides itself in its corners a place whose truths one may feel only if one comes quite close to it. My wish and desire is to try to convey with these photographs the sense of what Chios may be like and not to persuade that this is Chios. My anxiety had been from the outset not to beautify this special place, make it appear more "tourist-like", but to record what I thought was real; what I thought was beautiful; what I thought Chios itself is like.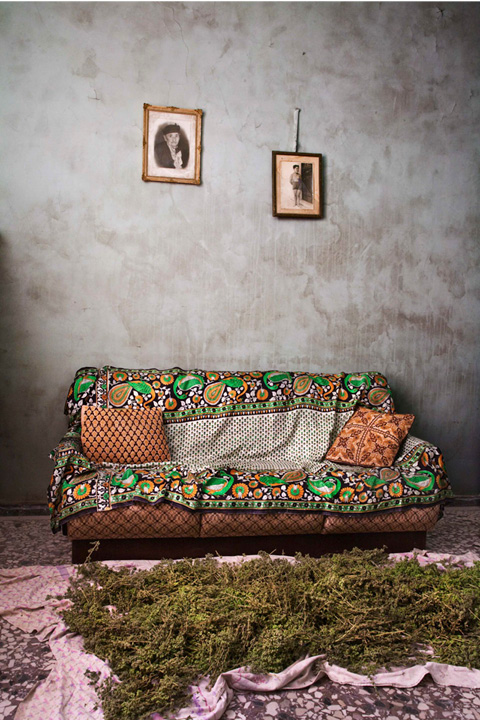 Photos from books: "Inner World": Mastihohoria, Stratis Vogiatzis, Seppuku Publications, 2009, & "Chios", Stratis Vogiatzis, G. Louka-Mitsi.
Photos: Stratis Vogiatzis. Translation: Villy Mpara. Εditing: Angelos Zimaras, Stereosis, Prefectural Administration Office of Chios, 2007.
This article was first published in Thalassea Magazine Summer-Autumn 2019, Issue #4