BEACH BOUND
The big blue challenge
KEFALONIA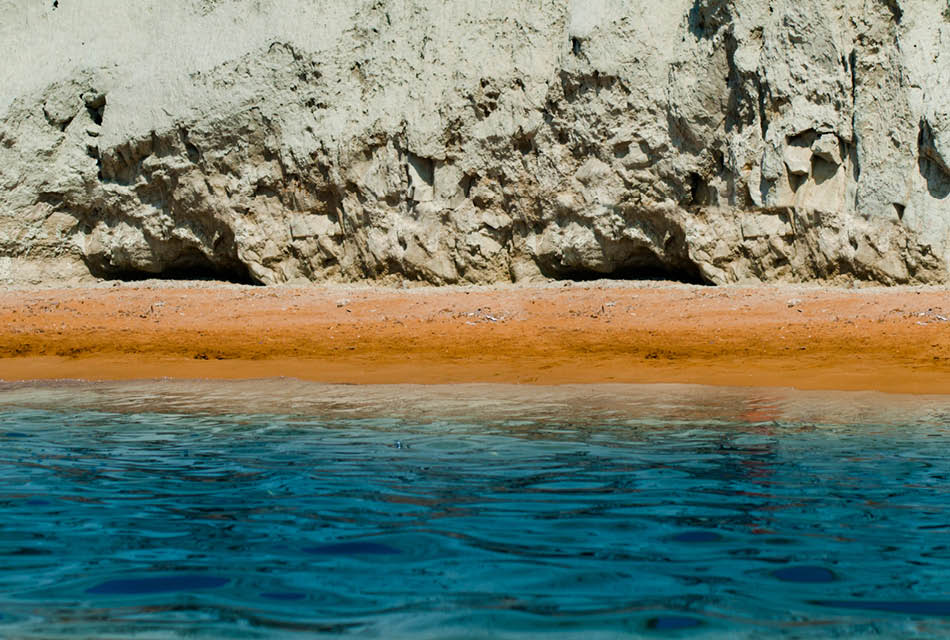 Kefalonia is fringed by some of the most impressive beaches in the Ionian Sea. Sheer cliffs plunge to sun-bleached coves, kissed by waters in unfathomable shades of blue. Even in August it's impossible not to be able to claim a towel-sized patch of sand.
Makris Gyalos & Platis Gyalos / The locals of Argostoli always choose it when it comes to diving, playing with waves, sunbathing and going wild at its famous beach bars.
Antisamos / Pebbled beach featuring every possible shade of green and blue. Its choice as a setting for "Captain Corelli's Mandolin" didn't happen by chance.
Petani / One more mythical beach on the island, often compared to Myrtos, nestled into the lush vegetation, with white pebbles and crystalline waters in all shades of blue.
Emblisi / Sheltered and deep with pebbles on the shore and sand on the seabed. Ideal for diving, sunbathing on the flat rocks, and snorkeling into the crystal-clear waters.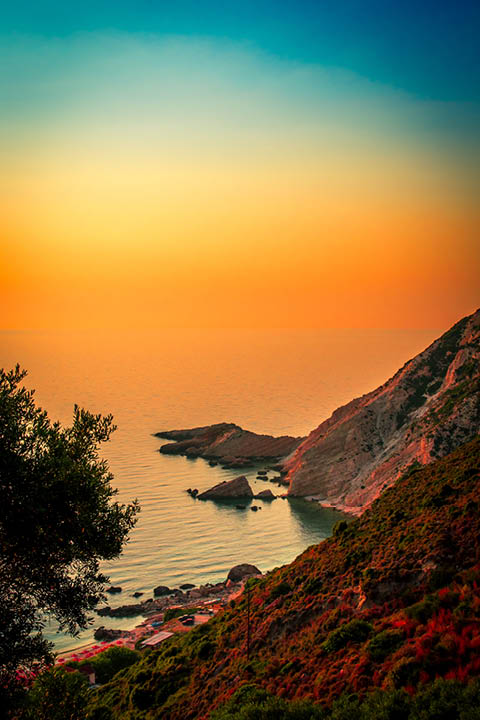 Petani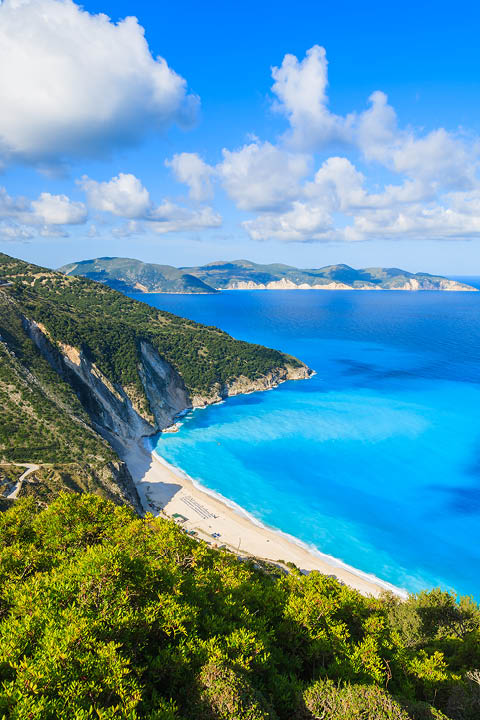 Myrtos
MYRTOS
THE FAMOUS AND MULTI-AWARDED MYRTOS WITH ITS TURQUOISE WATERS AND THE WHITE PEBBLES CREATES A BREATHTAKING SCENERY, WHETHER YOU STAND ABOVE IT OR AT THE SAME LEVEL
Foki / Pebbled cove featuring shallow water and rocks ideal for plunges and sunbathing. Explore its trails and watch the monachus monachus seal enjoy the sun.
Ai-Helis / Sandy and large, it's ideal to improve your beach tennis performance. Dance to the rhythm of beach parties or challenge yourself at a beach volley tournament.
Xi / Its deep-red sand and the clay in the seabed and on the rocks, make it look exotic. Don't miss the sunset that blends perfectly into the colourful beach.
Lepeda / Popular choice for the locals of Lixouri for swimming in the turquoise waters, sunbathing on the red sand, fresh fish at the taverna, summer parties and beach volley.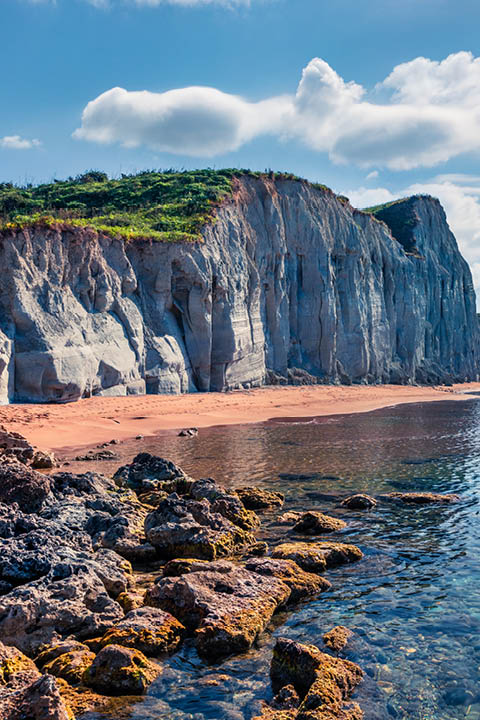 Kefalonia's 9+1 beaches to make you lose the flight back