GREEK DESIGNERS
Harmonious jewels
KEFALONIA | ATHENS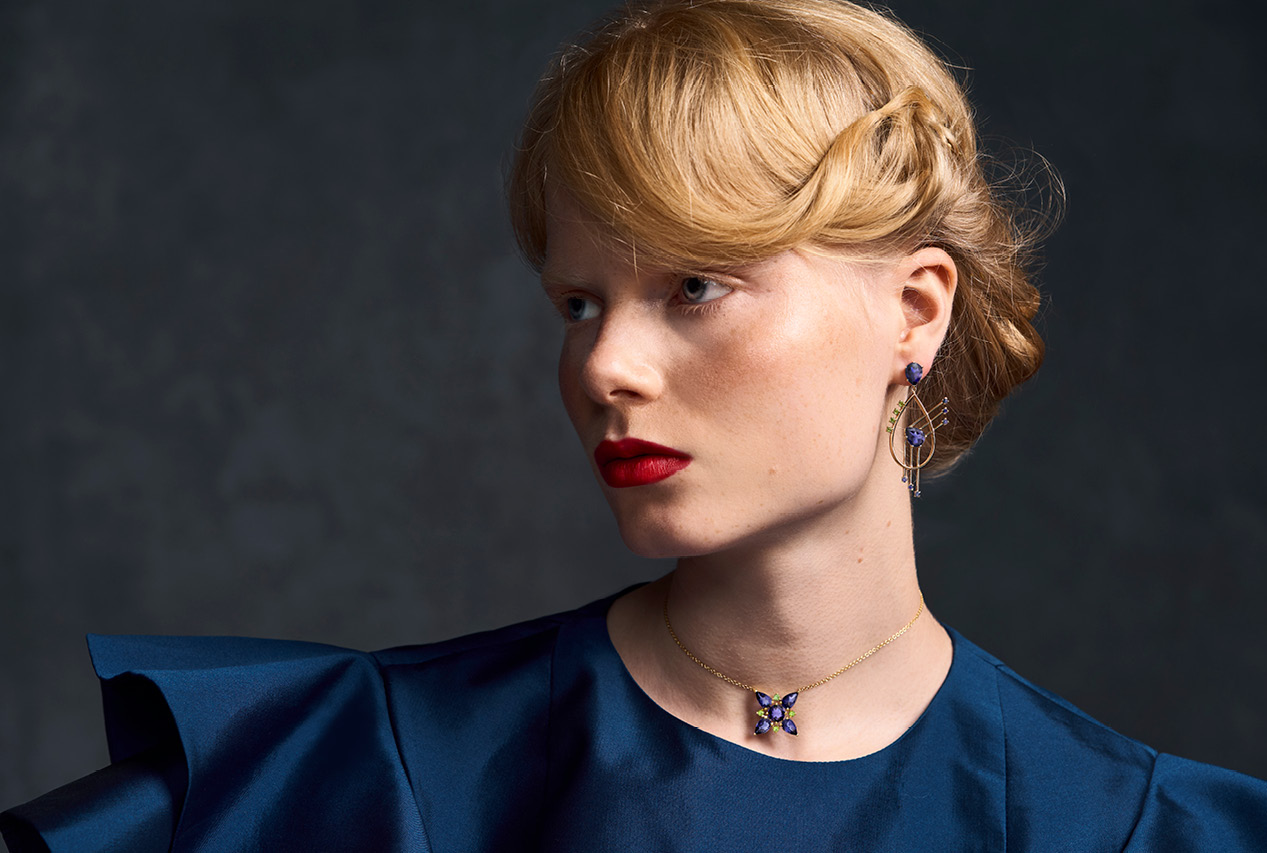 GC-APPROVED
Nicofilimon awarded jewels and precious gems serve as extensions of the body, as moving parts on a body map. Jewels surpass their physical form and turn into contemporary body parts. Purchase the zeitgeist!
Nicofilimon (aka Nikos Garbis) uses his immeasurable creativity to embrace jewelry designs the noble form of craftsmanship. Born in Kefalonia, he travelled all around the world, to dreamy metropolitan cities in Europe and the United States, successfully reaching for wider audiences. Unique, one of a kind and totally admirable, his jewels seem to have flesh and bones, transforming the inorganic to organic. His studies in jewelry design, gemology and the art of diamonds, but also his passion for music bonds harmonically with his creations. Jazzy or classical, his jewels compose a choreography when they are on the body, emitting passion and knowledge. He works in Kefalonia and Athens, but the love of the Ionian blue will always be home to his inspiration. The experiences abroad, at metropolitan cities, are his gateways to the world.
His work "Planet A" was awarded by the Gemological Institute of America, while Academy-Award winner costume designer Alex Byrne had chosen him to design the jewelry of the film Captain Corelli's Mandolin, and he was delighted with the final results. Hand-made unique designs have made Nicofilimon famous around the world, with countless of loyal customers. The exhibitions and participations in fine fairs are a combination of his precious compositions with music installation, making his participation unforgettable!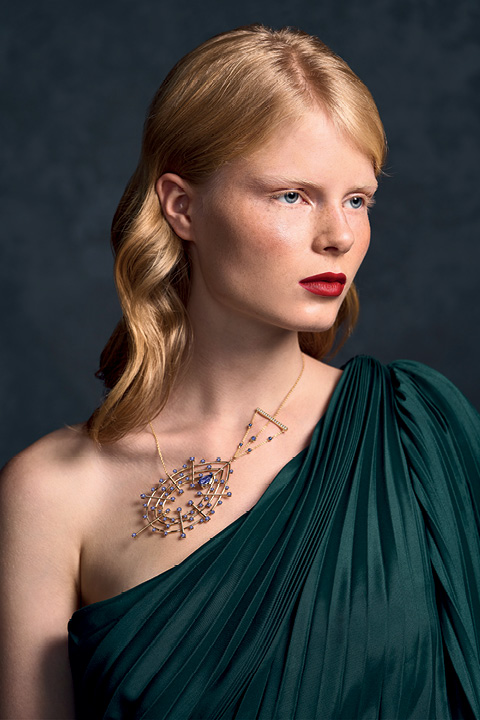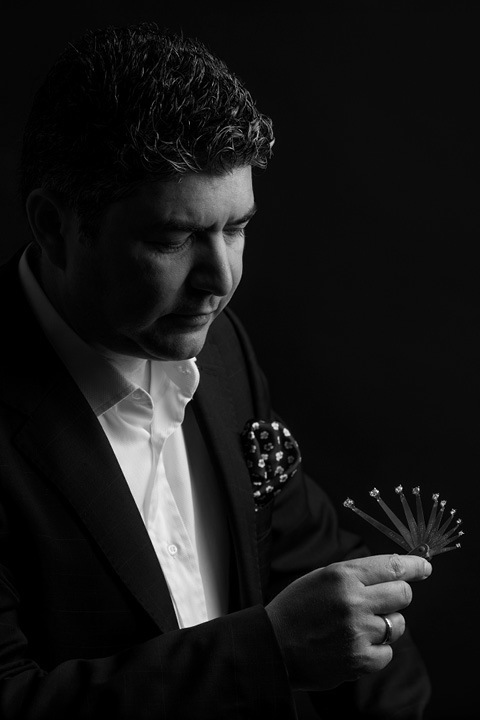 NICOFILIMON
(aka NIKOS GARBIS)
-------------
WHO IS WHO
-------------
TALENTED AND KNOWLEDGEABLE, NIKOS GARBIS USES HIS CREATIVITY TO EMBRACE JEWELRY DESIGN AS THE NOBLE FORM OF CRAFTSMANSHIP THAT IT IS. HIS STUDIES IN JEWELRY DESIGN, GEMOLOGY AND THE ART OF DIAMONDS HARMONIOUSLY BLEND WITH HIS TRAINING IN CLASSICAL MUSIC, JAZZ AND COMPOSITION, TURNING HIS ARTISTIC INSPIRATION INTO A PROFOUND VISION OF BEAUTY. EACH AND EVERY ONE OF HIS CREATIONS REFLECTS A FRAGMENT OF HIS INFLUENCES WHILE, AT THE SAME TIME, IT BRINGS HIS AESTHETICAL REPRESENTATION OF THE HUMAN CONDITION TO LIFE.
From classical music to heavy metal and from experimental composition to jazz, every note becomes an inspiration, a reflection on each and every one of his designs, which shine with finesse and light.  Every piece of jewelry is designed to be different, to have its own personality. Like humans. Every piece that touches the body is vibrating with life, it's getting warm by your blood, it now has your memories, your feelings, and becomes a piece of your persona.
Nicofilimon's strategic decision to offer access to his exclusive jewels to all, not through a physical store, but through the Internet, is yet another proof of his originality, fitting to his multifaceted and untamed artistic identity. Choose the jewel that makes your heart beat faster at first sight on the e-boutique, or ask Nikos Gabris to design a special piece just for you. Entrust in his hands the "transformation" of an old, forgotten piece of jewelry and watch his spectacular ideas forming a one of a kind precious statement.
Nicofilimon Artisan Body Parts
Address: 24 Lithostroto Str. Argostoli Kefalonia, Greece
Tel.: +30 26710 23164