ICONIC LANDSCAPES
Get thrilled
NAVAGIO, ZAKYNTHOS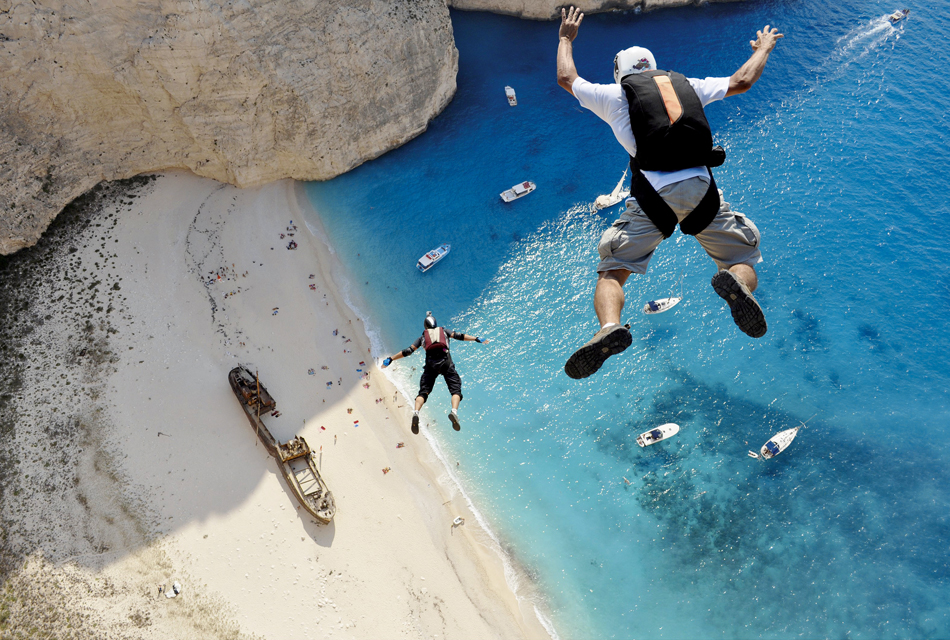 Created by a whim of nature and a naval accident, it offers emerald waters, white sand and white rocky slopes. The Shipwreck -Navagio- in Zakynthos poses to the photo lens, making history as one of the most beautiful beaches on the planet.
Blue, crystal waters, embraced by the sheer, huge limestone masses and rusting hulk of a ship that is "sunning" itself, as the protagonist in the centre of the white beach, create the enchanting setting of the world's most photographed beach. A trademark of the whole Mediterranean, the former Spirili bay, in Zakynthos, got its name from the shipwreck of a merchant ship, that ran aground on the beach, in 1982. Its plunder followed and it was left to be battered by the winds, eroded by the salt of the seawater, rusting. That's when the first photographs were taken, revealing the natural beauty.
Treasures of Zakynthos – A Timelapse Film from Maciej Tomków on Vimeo.
Otherworldly, unique, stunning, it doesn't just offer an enchanting image, but also makes the adrenaline go through the roof, offering to the devotees of base jumping, images from a height, that no photograph could ever capture.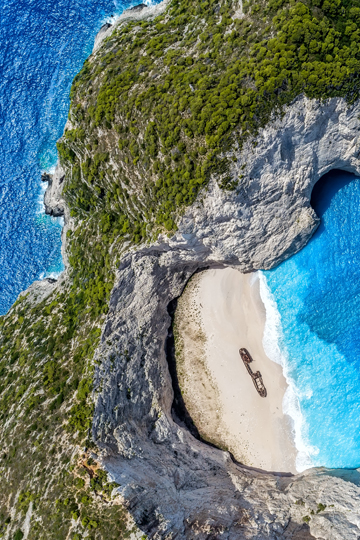 Navagio is accessible only by sea.
Before you start, get informed for the applied conditions of safe access and berth.