LANDMARKS
The Anatomy of Liston
CORFU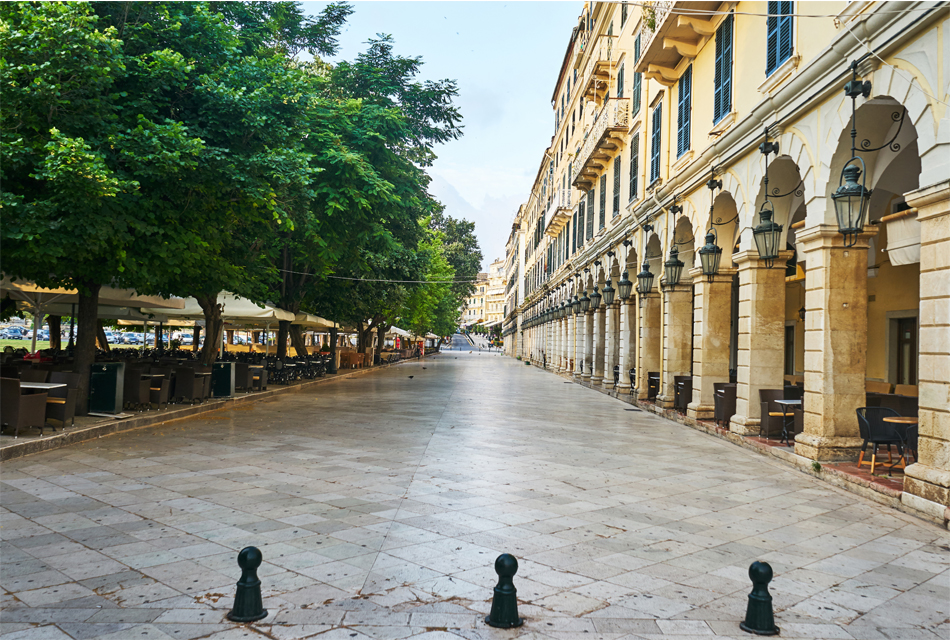 Every walk down Corfu's Old Town begins and ends at the Liston. Here are some things you may not know about the most famous walk into the graceful Ionian island.
THE BEGINNING / It was built in 1807-1814 by order of the French imperial commissioner, Mathieu de Lesseps.
THE LOCATION / During French occupation, it represented the main connection point between the Spianada and the Imperial Palace, bearing witness to the architectural evolution of that time.
THE DESIGN / Inspired by Rue de Rivoli, it constitutes a great example of Napoleonic architecture combining Venetian lanterns to British additions (e.g. the stories), thus bridging three cultures in one building.
THE NAME / The Venetian term "liston" refers to the large marble slabs covering the streets, while the Italian phrase "far el liston" means to "walk around a square".
THE INFLUENCE / Corfu's Liston follows the example of many cities of the former Republic of Venice, such as Belluno, Padova, Rovigo, Verona, Ferrara.
THE SYMBOLISM / Until 1864, only the aristocrats registered in the Libro d'Oro were entitled to enjoy a stroll or a cup of tea in the surrounding area.
TODAY / Today, it represents a central meeting point housing dozens of shops, whereas the front area hosts cricket games, philharmonic band parades, summer happenings and, of course, the great Easter Procession.