ASK A LOCAL
My Kefalonia
PETROS MARKANTONATOS, KEFALONIA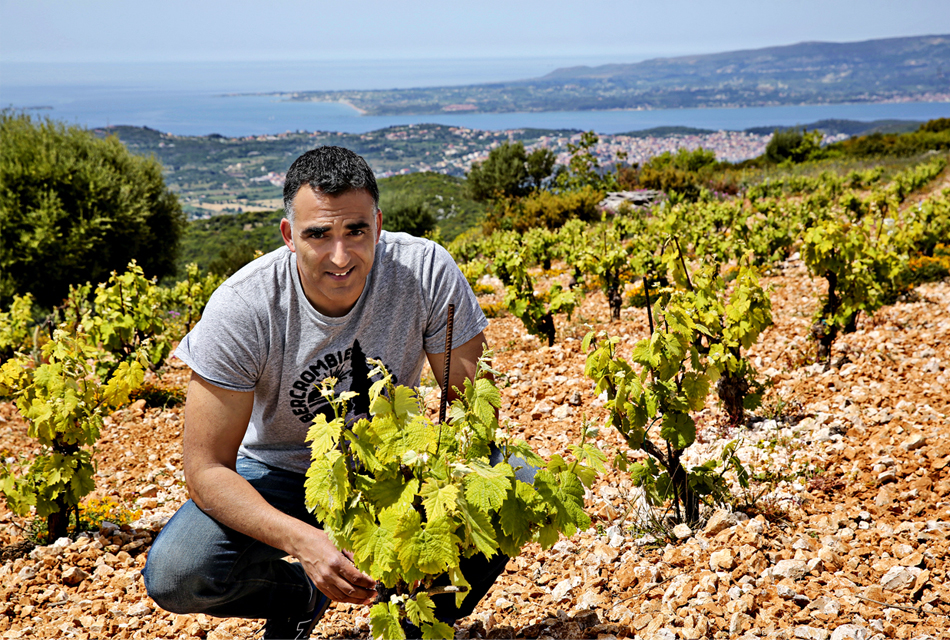 What, where, when, and why. Kefalonia from the inside, by Petros Markantonatos, co-owner of the Gentilini Winery. You'll find him showing around his winery's vineyards and wine barrels. This time he presents his island through a tour among the most interesting sightseeings, restaurants, shops and hotels, showing you how to avoid any obstacle you may find. Even the goats!
See / I recommend Melissani cave-lake and Drogarati cave; the drive to Mount Ainos, all the way to its peak, at an altitude of 1,620 m., is magnificent, with panoramic views of Kefalonia, Ithaca and Lefkada. If you are lucky, you will see not only the unique black fir tree of Ainos, but also its wild horses.
Stay / At Archontiko or Emelisse in Fiskardo, or at Northpoint in Markantonata. In Argostoli, there is Grand Hotel at the port, White Rocks on a privileged spot, and Leivatho above Avithos. The island's gems are Tesoro Blu, and Apollonion Resort & Spa in Lixouri.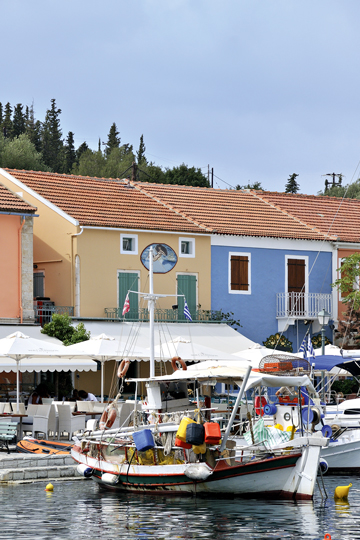 Fiscardo / Shutterstock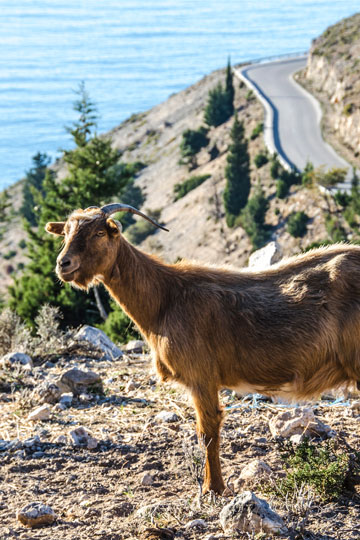 AVOID THE GOATS!
DRIVE SLOWLY, BECAUSE IN THE VILLAGES THEY ARE FREE TO WALK ANYWHERE.
Food Break / In Vatsa, Lixouri, at Spiros, for fresh vegetables from his garden and fish from his nets, in Mega Lakkos, Sparos, for Italian cuisine, in Zola at the genuine Kaliva tou Psara. In Argostoli at Psaraki, excellent dishes at Kiani Akti, also Vinaries and Thalassomilos. Visit Casa Grec and the wine bar Oinops. On the road to Minies is the tavern Avithos Preview and Il Borgo at the Castle of St. George. On the road to Sami, are Familia, by the port, and Paradisenia Akti – Dendrinos at Aghia Euphemia. On the road to Fiskardo, at Divarata, at Alexandros, and in Fiskardo the classic Tassia and Vasso's, or Irida, which is more modern. For dessert at Melina and for coffee and snacks at Tselenti.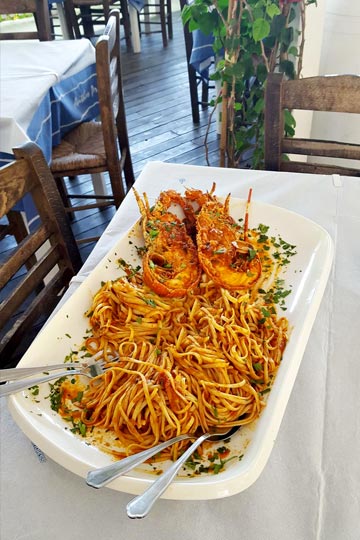 Avithos Preview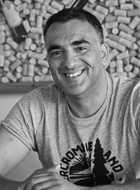 PETROS MARKANTONATOS / CO-OWNER OF GENTILINI WINERY
////////////////////
WHO IS WHO
////////////////////
DEDICATED TO HIS WORLD REKNOWNED WINERY, HE CO-OWNS WITH HIS WIFE, HE EITHER TOURS PEOPLE IN HIS VINEYARD OR EXPERIMENTS WITH NEW WAYS TO KEEP UP THE TRADITION OF GOOD LOCAL WINE. IN THE PAGES OF THIS ISSUE, HE INTRODUCES HIS OWN KEFALONIA AS ONLY A GENUINE KEFALONIAN KNOWS.
Do / Wine tasting. You can visit 6 wineries in Kefalonia. In ours, Gentilini, we offer a wine tour at the vineyards and the winery accompanied by wine tasting, especially Robola and Mavrodafni. (gentilini.gr)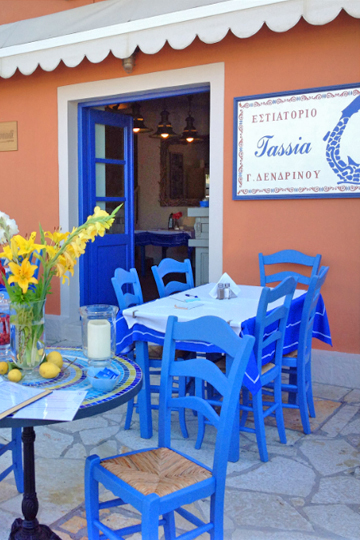 Tassia
PETROS MARKANTONATOS, KEFALONIA