GREEK DESIGNERS
Architecture to wear
ATHENS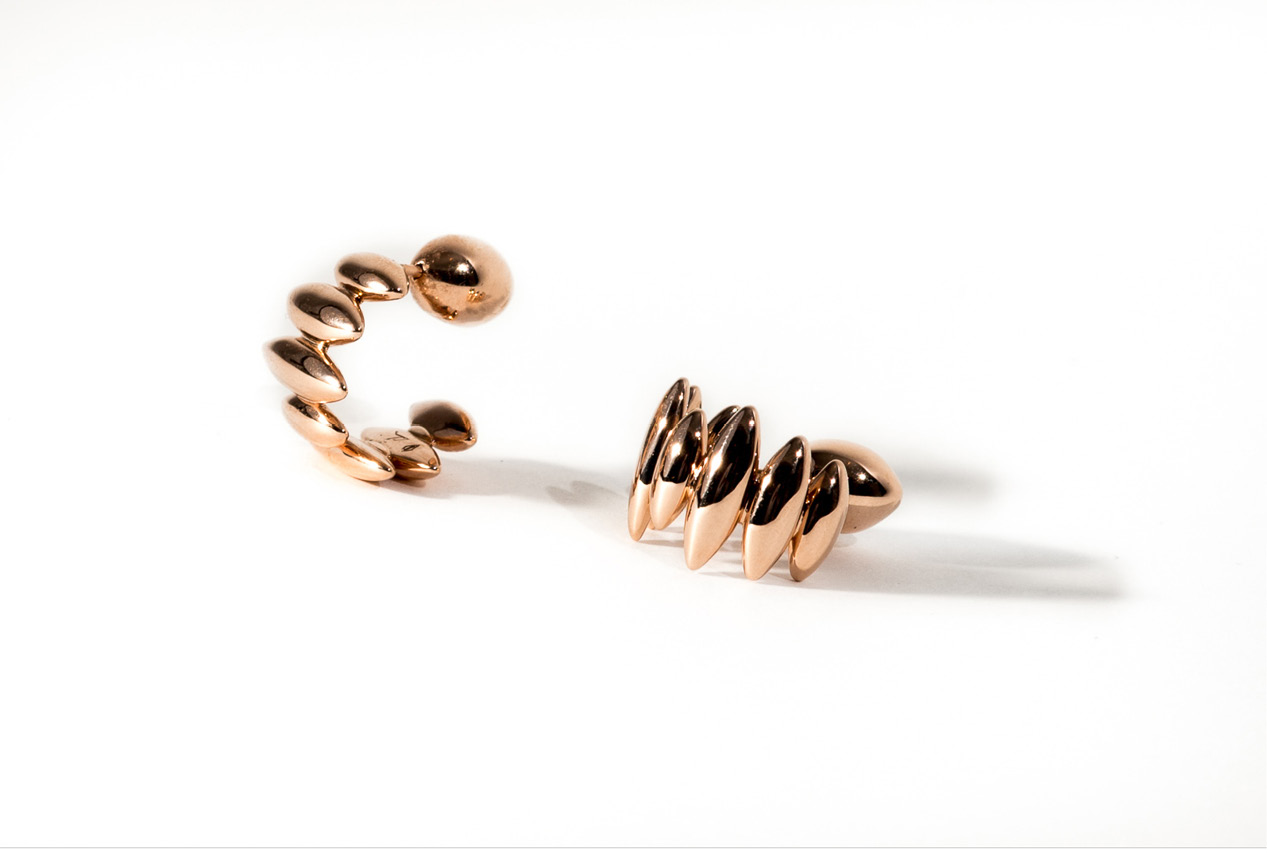 GC-APPROVED
Inventive architectural minimalism and intrinsic geometry shaped in 18K gold, diamonds and precious stones. The brand NICHOLA SOUELIAS creates one-of-a-kind pieces of jewelry aiming at easy usage and functionality, combined with eccentric design.
The luxury brand founded by Nicholas and Chryssi in 2019, however, the duo's journey started way before that, from the School of Architecture in London, back in 2002. After London, Nicholas travelled in the Middle East, where he worked on many buildings of unique architectural design, while Chryssi remained in London and worked in fashion, collaborated with the greatest fashion houses of the world and top artists. At a chance meeting in Delft, in 2015, they shared their experiences and reviewed together a great jewelry collection that Nicholas had designed during the last years.
It' is all about haute couture jewelry, precious objects and accessories, pieces of fabulous craftsmanship.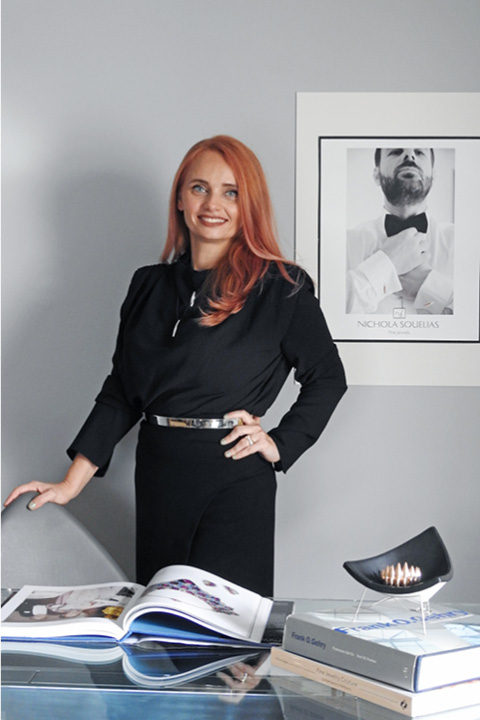 Chryssi Ouzouni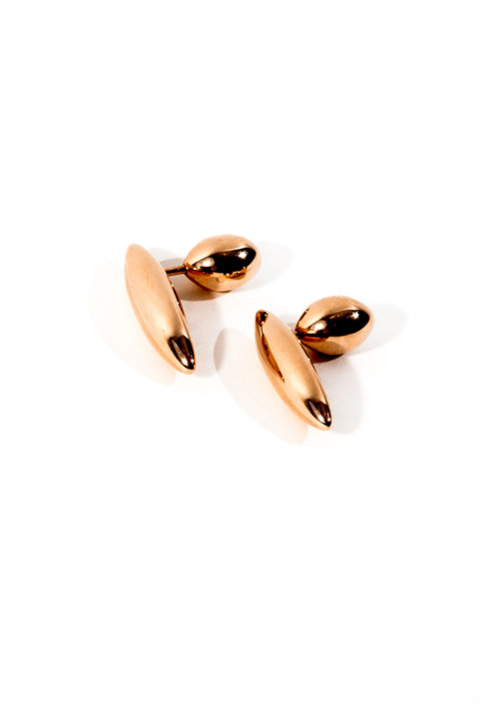 ALIF
THE DEBUT COLLECTION "ALIF", MEANING FIRST, UNIQUE, THE ONLY ONE, INSPIRED BY THE MIDDLE EAST, CONSISTS OF PIECES OF INTRINSIC HARMONY YOU WANT TO OWE TO REWARD YOURSELF
The debut collection "Alif", meaning First, Unique, The only one, inspired by the Middle East, consists of pieces of intrinsic harmony you want to owe to reward yourself for the first time in your hands and aim for success, whatever success means to you. The geometric shapes of a bracelet bring in mind Torre Agbar in Barcelona, Al Bahar Towers in Abu Dhabi, and The Gherkin in London as well as the "Pods" of London Eye – just few of the architectural gems Nicholas and Chryssi, the founders, have visited and impressed them.
As Chryssi, Head of the Brand Development and Co-founder of NICHOLA SOUELIAS Fine Jewels says, "The "Alif" collection, unintentionally, has been a hit from all genders. It's the way we design and the way that our audience perceives our creations." The eccentric design and the extraordinary craftsmanship allows limited number of pieces in every collection, making these jewels exclusively unique.