OUTDOOR WORKOUT
The new fitness trend and where to work out in Athens
ATHENS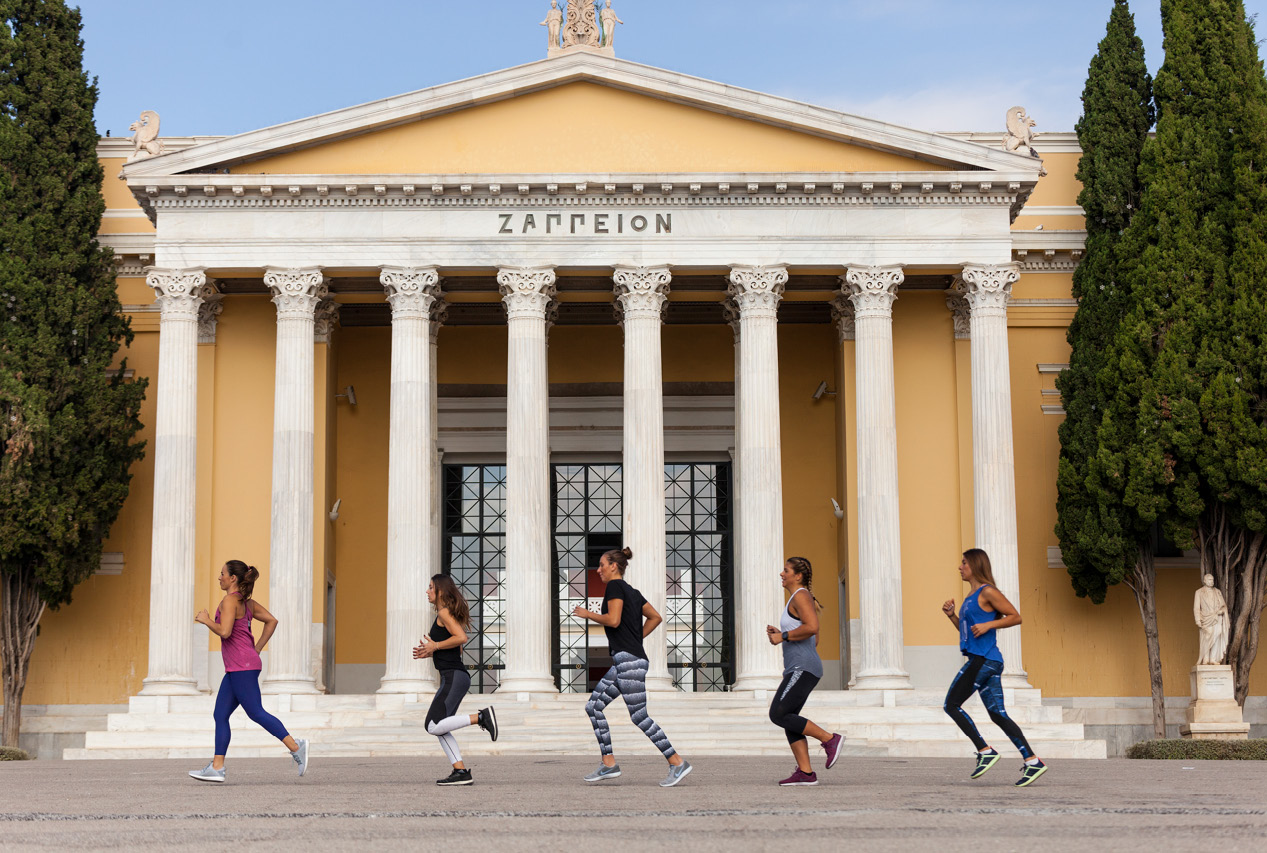 GC-APPROVED
Find the best outdoor activities and groups to work out in nature or in an urban setting with safety, joy and without the fear of the coronavirus. Open air spaces and ideas on social distancing while exercising.
Street Workout Athens / Aggeliki Gerolymou and Antonia Gounitsioti makes you fit in & out in the first outdoor gym in Athens, in Zappeion, in a yard area of 300 sq.m., inside the Athletic Park of the National Gym I. Fokianos, opposite of the Panathenaic Stadium. Groups of 12 persons are conducted, so that you will be closely supervised by the coach in a workout that correspond your needs, using a unique installment which offers all the workout solutions with ultimate efficiency and safety. It is open from 7.15 am to 21.30 pm. The electronic system of reservations is easy and fast. Also, there are organized trainings, sports, games, and small tournaments.
1 V. Olgas Ave, +30 6937130974, streetworkoutathens.gr
Fitnovation / Michalis Ouroumis and Electra Radioti combined fitness with innovation and they are introducing us to the wonderful world of Callistenics, an ideal exercise for all ages. It is the training system of the ancient Greeks, which prepared their body and mind for athletic competitions, battles, or just to workout and achieve the physical and also mental beauty and vigour. The exercises use the weight of the body to offer strengthening, balance, co-ordination and wellness. With minimum equipment and only your body weight you gain absolute control. In Fitnovation you will try the exercises indoors and outdoors under the constructive supervision of experienced coaches. 10 Palestinis Str., Alimos, +30 210 9828655, fitnovation.gr
OAKA Outdoor Training by Holmes Place / Being for eighteen years in the field of fitness, Holmes Place is an institution and a way of life. In its gyms in the centre of Athens, Marousi and Glyfada, Holmes offers escapement and rejuvenation with a variety of programmes for group and solo trainings, personal training and many more in safe areas. Now, in the areas of the OAKA (Olympic Stadium) it offers outdoor activities such as cycling, TRX, yoga, bootcamp programmes and XFIT, at the tennis court K1, but also the chance of a workout outdoors in the big, specially organized 2,000 sq. m. Open Gym. You can enjoy the services if you are a member of Holmes, or with a monthly contribution. Amarisias Artemidos Str. & Pittara Str., Marousi, +30 210 6196791, holmesplace.gr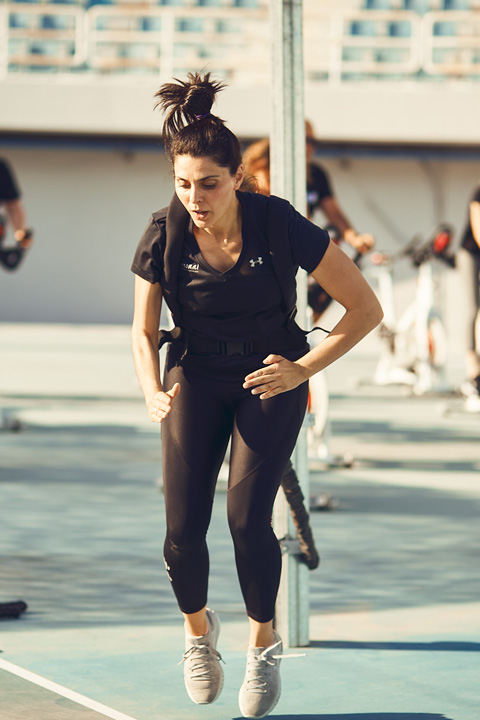 Holmes Place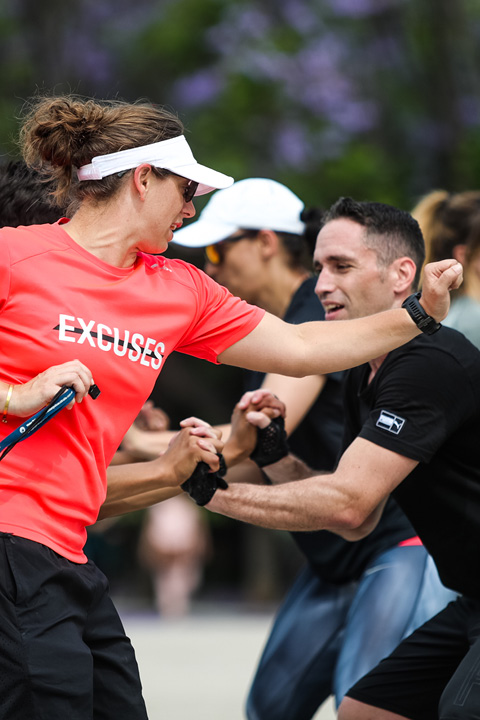 Street Workout Athens / Nikos Karanikolas
INFO
BY USING THE INSTALLED OUTDOOR TRAINING STATIONS IN THE AREAS SURROUNDING YOUR FACILITY, OR AS STAND-ALONE FACILITIES, YOU ARE MOTIVATED IN SPONTANEOUS TRAINING, BEING ON THE MOVE AT ALL HOURS, ANY TIME OF THE YEAR. THE GOAL IS TO CREATE ENJOYABLE, APPEALING AND FUNCTIONAL OUTDOOR ENVIRONMENTS FOR EVERYBODY, REGARDLESS OF AGE AND ABILITY LEVEL
Outdoorgames / Outdoor games were born by the vision of a group of experienced trainers in the field of fitness who wanted to bring massive and organized exercise outdoors. For everybody are organized alternatives forms of exercise in outdoor spaces. In the town or near nature, with guidance, supervision and safety, you can try trekking, running, cycling, and also programmes of pilates, yoga, Zumba, aqua aerobics, tae-bo, exercises with bands, TRX, free weights, rubber resistance bands, fitballs, beach volley and many more. Basic part of the training and also essential element of the activity is the sport game, as any form of exercise has to be a pleasant and fun activity. 21 Kalavriton Str., Neo Psychico, +30 6977461676, outdoorgames.gr
Did you know?
Scientific studies show that one hour of running outdoors benefits health more than one hour running on a treadmill in a gym or your house. Visit the National Garden for running or walking or Alsos Syggrou. Another refuge in the heart of Athens is the hill of Filopappou with its stone-paved paths. Also in Athens and other cities there are dozens of outdoor areas where you can workout for free using almost every machine a gym can offer. Take advantage of the good weather and enjoy it. To name but a few, you will find outdoor training stations in Veikou Grove, in Navarinou Park at Ilioupoli, in the Nea Smyrni Grove, in Esperidon square at Glyfada, in the park of Goudi and the Peristeri Grove.