ANAFIOTIKA
Is this the most Instagram worthy neighbourhood of Athens?
ATHENS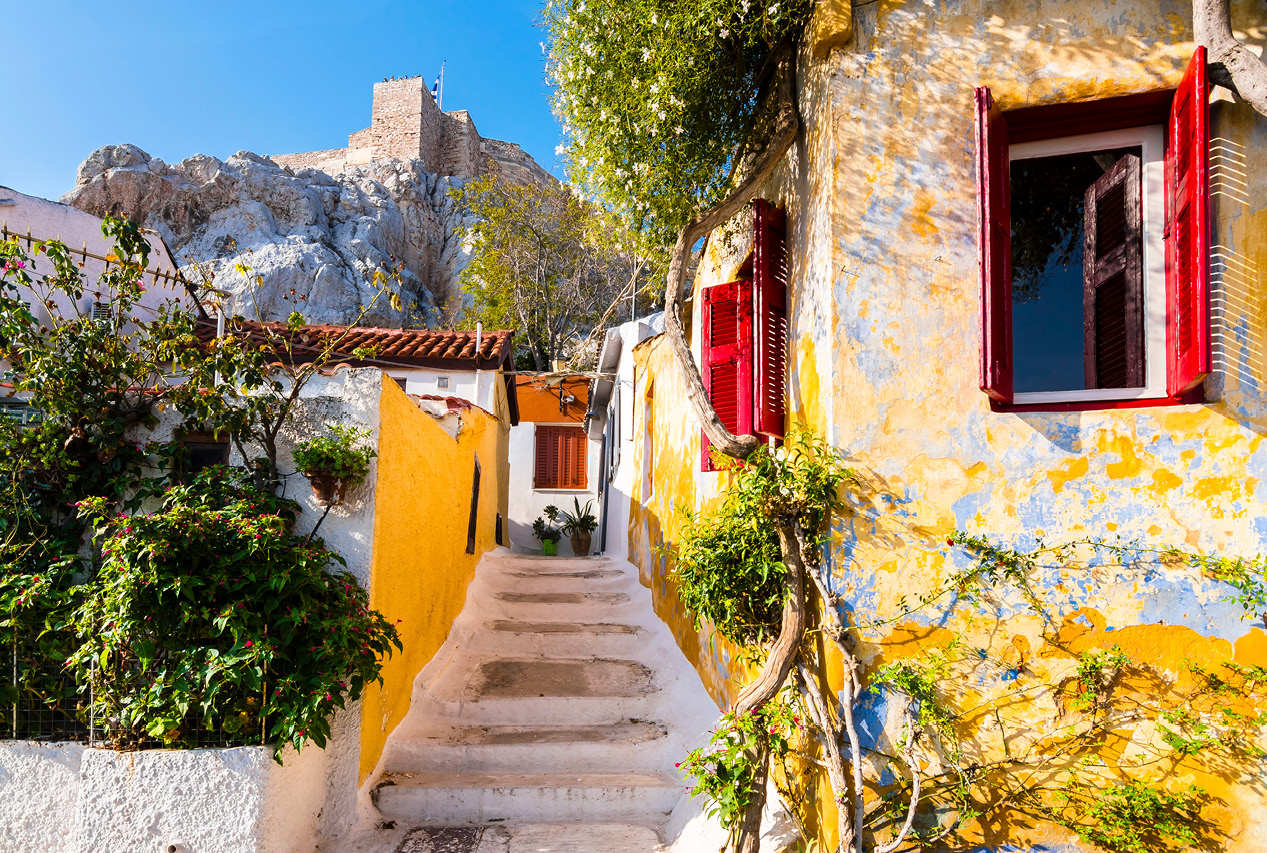 A Cycladic island – in the beating heart of Athens – consisting of a handful of small houses with a lot of stories starting from the Ottoman rule. They produce one more Like in the profile of tireless influencers who are looking for the perfect – We love Athens – setting for their next story.
Anafiotika – I would venture to call a post-modern Castle town – under the watchful eye of the Acropolis, is a well-hidden neighbourhood that it's worth discovering. White washed alleys barely allowing two people abreast and steps carved by time. A few inhabitants, like actors in a story that's taking place in the past. Bougainvilleas and flowers, bushy basils, enough for all the pesto in the world, cheerful cats that stretch languidly under the Attica sun. Anafiotika is not amenable to words, but you can discover it by walking.
A few things we know
There are approximately 45 houses in Anafiotika. There were more but they were demolished in the 70s, when the settlement was termed illegally built.
The Danish writer Hans Christian Andersen writes in the book "Traveling in Greece": "A few black families, slaves from the times of the Ottoman rule, emerged from their low, earthen houses". During the Ottoman rule, the area was named "Black Stones", as it had the houses of the slaves from Africa.
Although in 1834 the area had been characterised an archeological zone, forbidding any rebuilding, human canniness "disobeying", laid the first stone. The picturesque neighbourhood was born around 1860 by two traditional mason builders. George Damigos and Markos coming from the barren Anafi island to participate in the building of Otto's palace, built the first two non-zoned small houses here. From these two masons began the building of the neighbourhood named Anafiotika.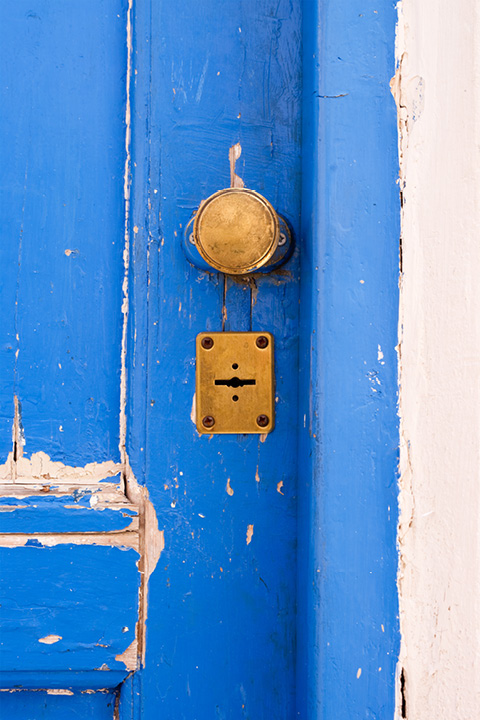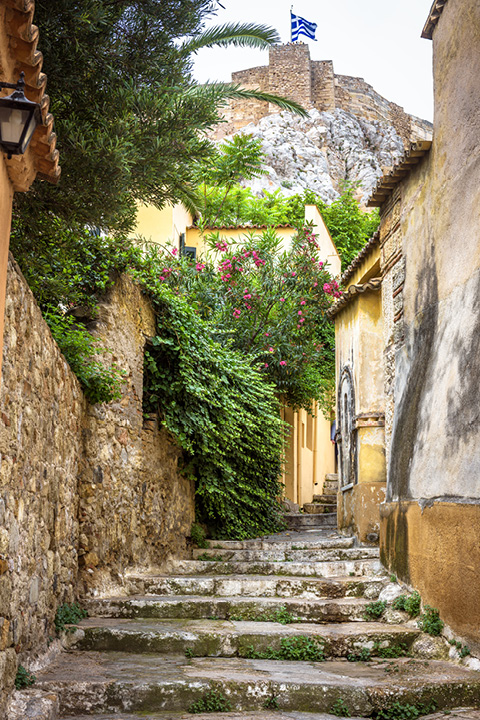 IF YOUR FITNESS LEVEL IS NOT OF THE TWO HOURS DAILY AT THE GYM TYPE, FOLLOW THE ROUTE WITH THE LEAST UPHILL CLIMB, STARTING FROM THESPIDOS (AN ALLEY CONTINUING FROM KITHATHINEON STREET) AND THEN RIGHT ON STRATONOS STREET. YOU'VE REACHED ST GEORGE OF THE ROCK WITH THE LEAST AMOUNT OF SHORTNESS OF BREATH.
TIP
Here there are no street name signs in the normal urban sense. Each house just has a number.
The most famous and photographed house is the one numbered 34. This is because its low ledge reveals an unobstructed view of the city and Lycabettus hill winking from the opposite side.
Urban legend likes to recount that until the beginning of the 20th century, the residents of Plaka and Anafiotika had a great rivalry. The denizens of Plaka would not let "the peasants" frequent Filomousou square and the Anafiotika residents would retaliate with a "no pass" of any Plaka resident through their neighbourhood.
St George of the Rock and St Simeon in the west end of the neighbourhood are the two chapels in Anafiotika, rebuilt by the residents that came to stay here.
Forget about guidebooks and maps. Your walk in Anafiotika starts on the steps next to St George of the Rock. As you go up, you'll be confused because you'll think that they end in cul de sacs. Be cool. Almost all the alleys – stairs in Anafiotika are like that. Wander around without stress. Somehow, somewhere you'll come out in Plaka again…