THE READING
Between Wonders and Wisdom
GREEK MYTHS BY TASCHEN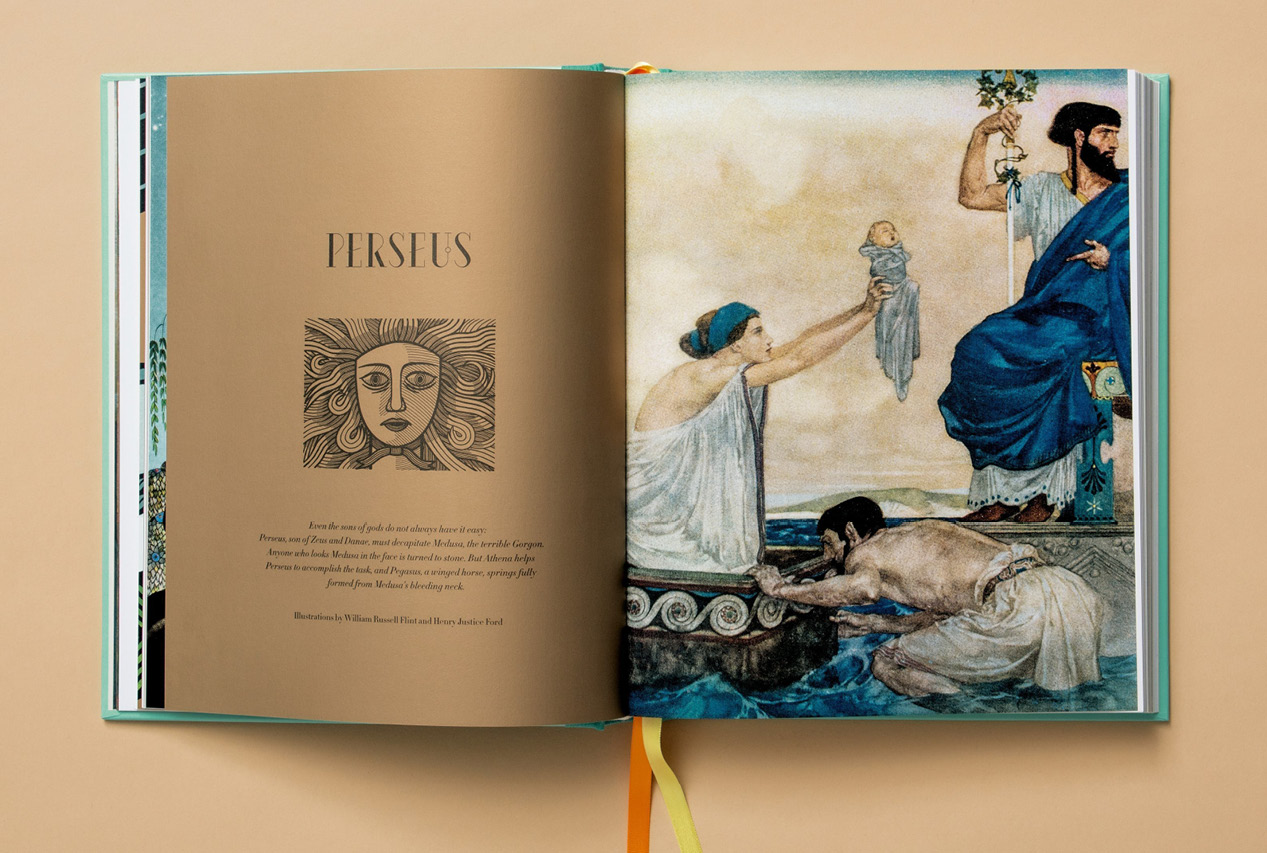 GC-RECOMMENDS
The Greek myths in a fascinating visual approach created by Taschen.
For centuries, ancient Greek myths have been the subject of widespread research and continue to be an important source of inspiration in a diverse field of artistic expression. The gods and heroes of these legends seem to hold up a mirror to human nature, embodying universal characteristics and instructive truths such as Perseus' courage, Midas' greed, Icarus' ambition, Medea's revenge or Niobe's hubris. This richness, which has left its universal mark, permeates a new collector's edition. It is the renowned publishing house Taschen that has ventured to negotiate the messages and visual "adventures" of Greek mythology. And through the Greek Myths publication, it brings to light rare, full-colour illustrations of its protagonists and narrates the epics and their downfalls in a contemporary way.
From the tales of Troy and the Trojan Horse to the unsurpassed tragedy of Oedipus, the immortal dramas and iconic Greek myths are detailed, which, while remaining impressively timeless, are a foundation of Western culture and thought. In this book we are immersed in a amazing illustrated collection that recounts in its own way the exploits of Hercules, Jason, Odysseus and many others, a panorama full of battles, wars, assassinations and sometimes revenge. The heroism, tragedy and grandeur of Greek mythology are captured in each myth and awaken the gods and heroes, bringing them to life again.
Taschen's Greek Myths album includes rare artwork illustrated by leading figures of the golden age of illustration around the end of the 19th century, including Walter Crane, Arthur Rackham and Virginia Frances Sterrett. In addition, it contains later illustrations by the famous living anarchist artist Clifford Harper, texts by Gustav Schwab (a renowned 19th-century historical writer) and 16th-century maps and charts.
The illustrations are complemented by information on each story, a genealogical tree of the Greek gods, maps, biographies of all the selected artists, and an extensive glossary of the most famous protagonists of ancient Greece. Also included is an interesting historical introduction by the German archaeologist Dr. Michael Siebler.