LATE BLOOMERS
The Athenian flower power
ATHENS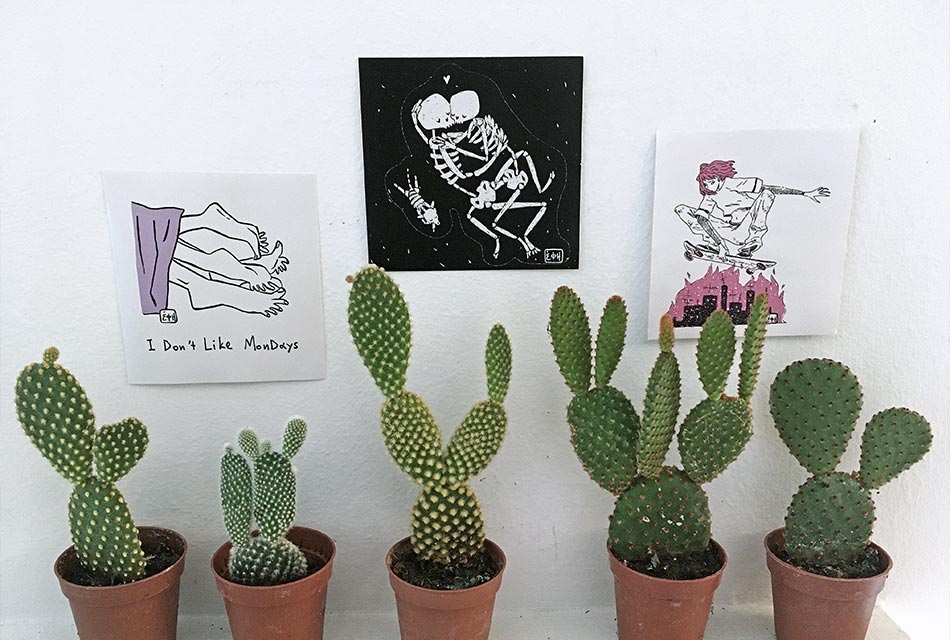 GC-APPROVED
Indoor plant stores in Athens are thriving. There is an ongoing plant craze happening in this city represented mostly by the the millennial and Gen Z generations.
Monsteras, kentia palms, alocasias, succulents are some of the popular plants that have filled the homes and Instagram accounts of Athenians. The long hours that they had to stay at home, created the need for new hobbies and decorating ideas. Indoor plants combine two things: they are living organisms that need care and they fit nicely into your living room. The new green trend has many adopters, especially the generations of millennials and Gen Z. The reason? In addition to the aesthetic upgrade, plants also have numerous physical and mental health benefits. They release oxygen, clean the atmosphere and their care is an anxiety dissolving break from everyday life.
The main representatives are the modern plant shops, small green islands that give color and character to the urban landscape. The guys behind Kopria prefer not to use the phrase "green trend", as it's reminiscent of a passing trend. Their goal, through the special relationships they develop with the friends of Kopria, is to cultivate a green culture. Their main sources of inspiration are their love of plants, urban people, travel and surrealism (@kopriastore).
According to Thalia and Vincent, plants should be treated as works of art. Coming from different backgrounds, they ended up in Athens and created an urban jungle under the roots of the Parthenon. Rizom combines art, decoration and of course plants to help Athens blossom again (@rizom_athens). As for many others, dealing with plants began as a hobby then became a profession for Irini Orfanidou. "Plants are wonderful, they need love and care. It's a great feeling seeing them grow and thrive," she says, offering an explanation as to why we see verdant balconies everywhere (@monstera_athens).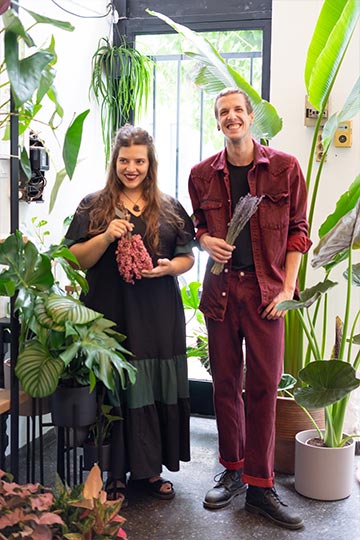 Thalia and Vincent, Rizom Athens, photo: Katerina Paraskeva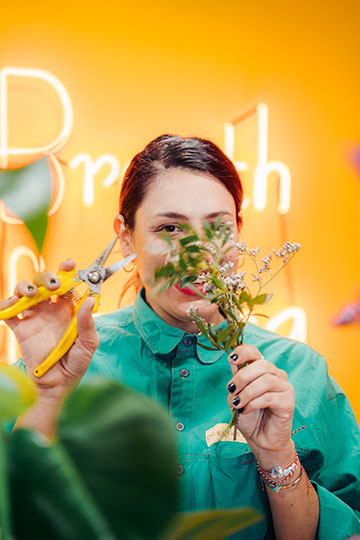 Maria Papadopoulou, Yperalfeia
MY RELATIONSHIP WITH NATURE STARTED WHEN I WAS A CHILD IN MY GRANDFATHER'S VINEYARD BY THE ALPHEUS RIVER. THIS LED ME TO MY STUDIES AS A TECHNOLOGIST AGRONOMIST AND LATER TO THE WORLD OF FLORISTRY.
MARIA PAPADOPOULOU FROM YPERALFEIA
Anna Georgatou has an interesting story to tell about the creation of texas. "The idea started one afternoon when my daughters and I were sitting on the porch listening to Lou Reed. We were passing time looking at the balcony of the apartment building across us that was being renovated. The upper penthouse had some wonderful prickly pears. They were dismembering them and taking them down to the rubbish bins. We put on gloves and overalls and collected them all. We spread them on the roof, watched videos of plantations in Texas and reproduction methods and that's how it all started. We made a small greenhouse and then another on the terrace and one thing led to another". She believes that bringing plants home, we create small escape routes, as we realize that contact with nature is essential to our lives (@t_e_x_as). The selflessness in caring for a plant was the motivation for Olga Maneta and Giorgos Brinias to open a plant shop in the already existing cafe bar KINONÓ. So, I Do "sprouted" in order to meet the needs of anyone who wants to relax, to fill their house with green, with emotions, smells and memories from granny's garden. "It's difficult being a parent, but at least an azalea will never retort in adolescence, saying 'you don't understand me'" says George (@i_do_koukaki).
The need for a breath of nature led Maria Papadopoulou to create the colourful Yperalfeia in Petralona. Her connection with the land began when she was young, in her grandfather's vineyard next to the Alfeios River, which led her to study agricultural technology and later to enter the world of flower arranging (@yperalfeia). Mother Nature dominates the four walls of the Mother Plants & Stuff store by Manos Tziaponis, who designed a tasteful space that resembles a small botanical garden in the center of Athens (@mother_athens). In closing, if you want to combine the purchase of a beautiful plant with your coffee, then the concept store Minu is your destination. Its space is not defined in one word, as, in addition to plants, it offers furniture, objects and works of art, hovering between functionality and design (@minu.athens).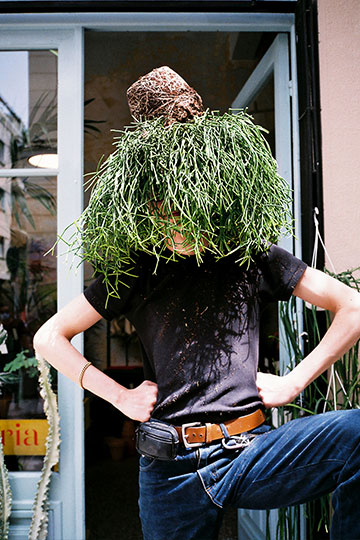 Kopria
Kopria Store: 30 Eresou Str.
Rizom Athens: 3 Vourvachi Str.
Monstera Athens: 38 Sporadon Str.
texas: 100 Meg. Alexandrou Str.
I do: 48 Falirou Str.
Yperalfeia flower boutique: 49 Keiriadon
Mother Plants & Stuff: 16 Anapafseos Str.
Minu: 50 Sarri Str.