HANDMADE TALES
The handmade piano project
PANOS IOANNIDIS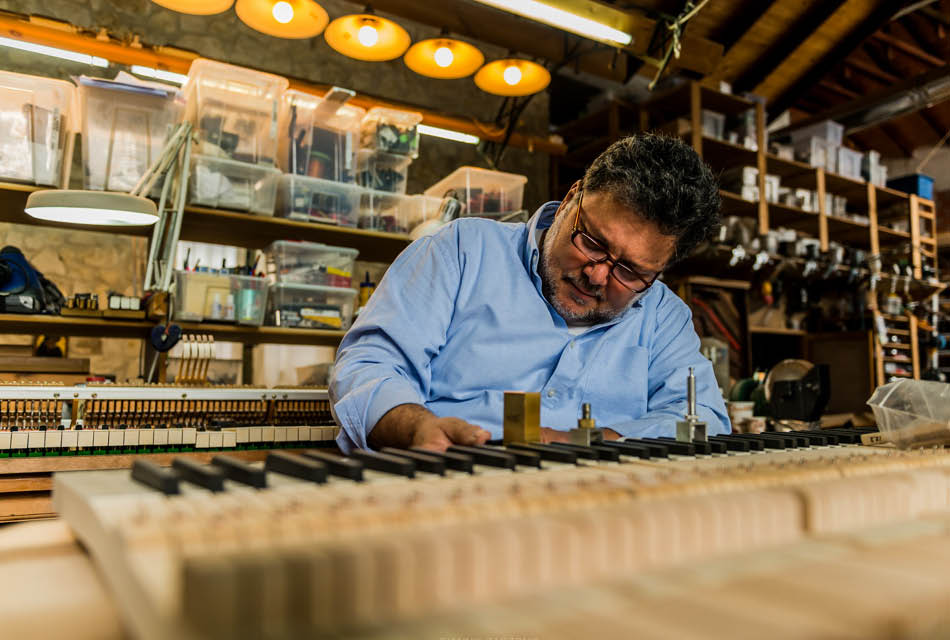 Panos Ioannidis creates unique handmade grand pianos & laternas (barrel pianos) in an eco friendly workshop in Halkidiki.
Until recently piano construction by a single builder was out of the question. Too many guarded secrets, lack of knowhow, complicated and expensive machinery and infrastructure all wrapped in mystique – all until a group of piano designers mainly from the U.S.A. and under the Piano Technicians Guild made the first step.
Today the art of the handmade grand piano is widely practiced mainly in the U.S.A., Canada and Australia being one of the ruling options of the professionals.
The Greek temple of Handmade Piano was built with the necessary absolute climate coordinates, with the ideal -for organ construction- microclimate of the area. In Nea Gonia, Halkidiki, in a small workshop made of stones taken from old, demolished houses in the area, Panos Ioannidis makes entirely handmade pianos and barel organs using quality materials with customisation at every step. "Organ manufacturing is an art and a science," he claims. "It is a beautiful and dynamic process with the magic in the construction of a unique different handmade piano each time".
The workshop can be visited by appointment.