FOODISM
The gourmet side of Thessaloniki
THESSALONIKI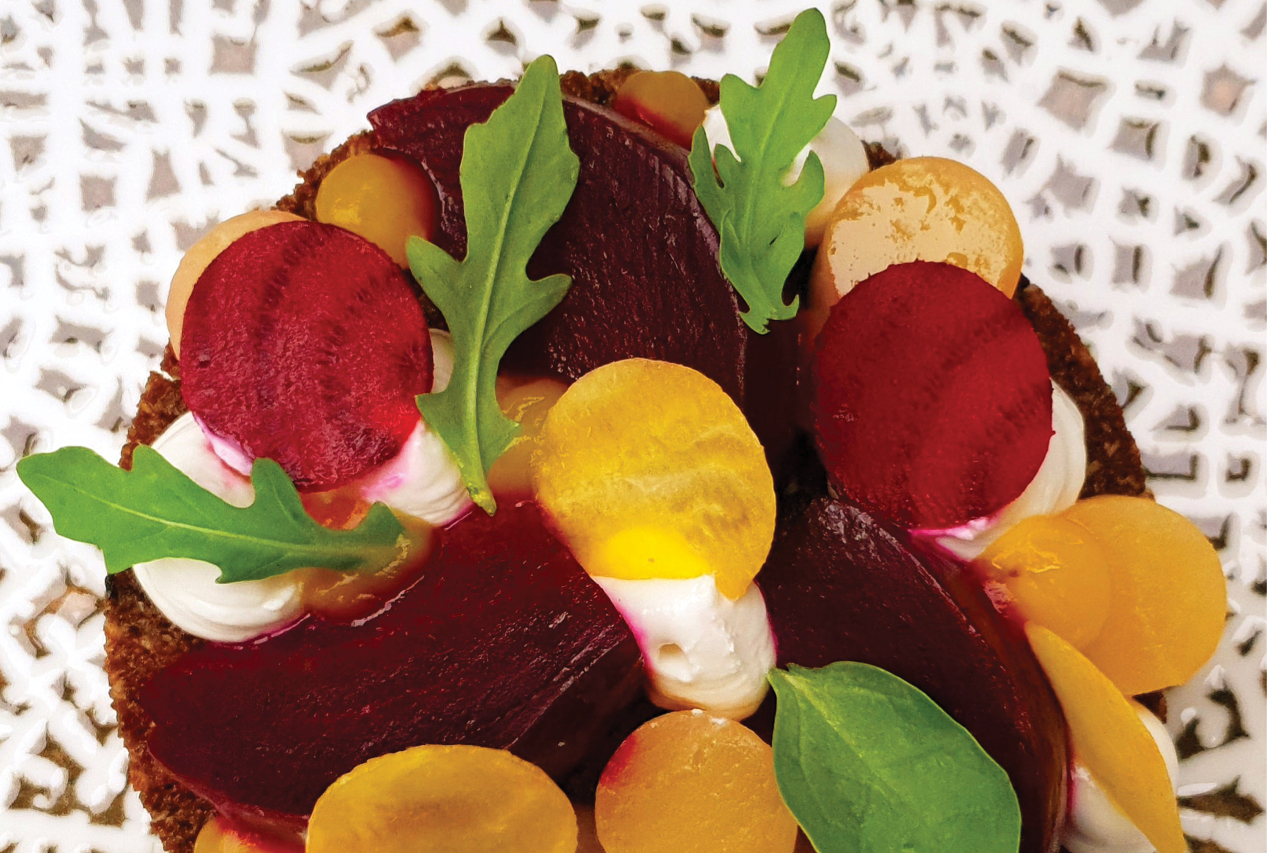 GC RECOMMENDED
Best foodie spots. Best chefs. Best dishes. Chosen exclusively for food lovers, these are Thessaloniki's gourmet gastronomical stops that can't be missed. Cross your cutleries and enjoy the creative cuisine at its best.
B. Restaurant Café Bar / Housed in the Museum of Byzantine Culture, this restaurant is the very definition of museum dining. Its menu is renewed according to season and is based on Mediterranean dishes, with some special entries from the Italian and French cuisine. 23rd Septemvriou Ave., +30 2310 869695
Ciel Bar Restaurant / On a privileged spot on the New Waterfront, with a beautiful design and a view to the Thermaic Gulf, it impresses with original recipes by chef Ettore Botrini's signature menu. 12 M. Alexandrou Ave., +30 2310 888000
Glykanisos / At Sotiroudis brothers' welcoming and vibrant venue, every mouthful of sea combines splashes of creativity with simplicity. 46 Megalou Alexandrou Str., + 30 2310 302882
Grada Nuevo / One of the most chic venues in town, it has been investing in great fish for over 20 years. Try the sea bass with celery purée, and the cuttlefish risotto. Updated list of wines and distilled drinks. 14 Kalapothaki Str., +30 2310 271074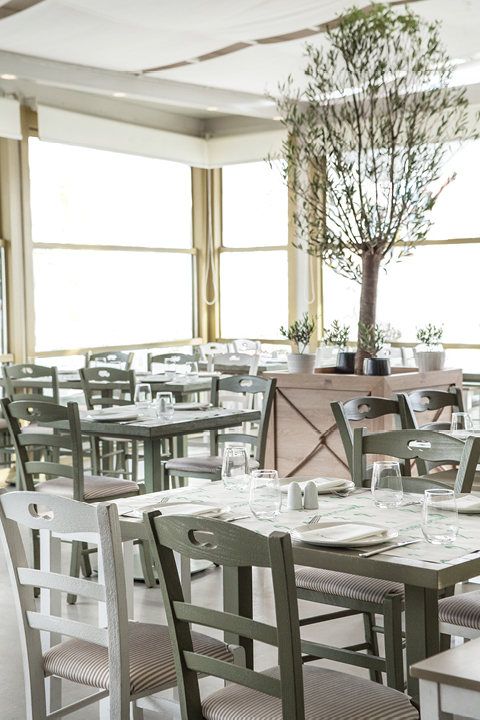 Glykanisos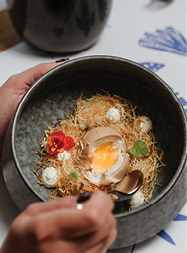 Marea Sea Spirit
BE A PART OF AN UNFORGETTABLE MOUTHWATERING EXPERIENCE IN THE NORTHERN PART OF GREECE
Marea Sea Spirit
Glykanisos's gourmet sibling gives a new-age flair in fish dining. Crayfish tartare and sea bass carpaccio are served through the modern approach of chef Panagiotis Delithanassis. 13 Margariti Lori Str., +30 2310 257696
Mavri Thalassa
With a stunning sea view the fish restaurant offers fresh fish, various types of seafood, such as mussels, cooked in many different ways, as well as sea urchins, shrimps and crayfish in simple, rich recipes. Make sure you'll try the tarama spread and the dentex carpaccio. 3 Nikolaou Plastira Str., +30 2310 932542
Salonica Restaurant & Bar
Τhe five-star gastronomic experience by top chef Sotiris Evangelou, who signs all the menus at Makedonia Palace. The awarded chef creates excellent dishes, paying special attention to the authentic, locally produced ingredients. 2 M. Alexandrou Ave., +30 2310 897197
To Manitari
Urban chic restaurant that serves modern Greek cuisine, led by awarded executive chef Dimitris Pamporis. Enjoy the fresh ingredients served on the monastery-type tables and relax with some great wine to the sounds of lounge music. 57 Th. Sofouli Str., +30 2310 415289, to-manitari.gr
The names are displayed in alphabetical order.