THE FOG
Landscape in the mist
THESSALONIKI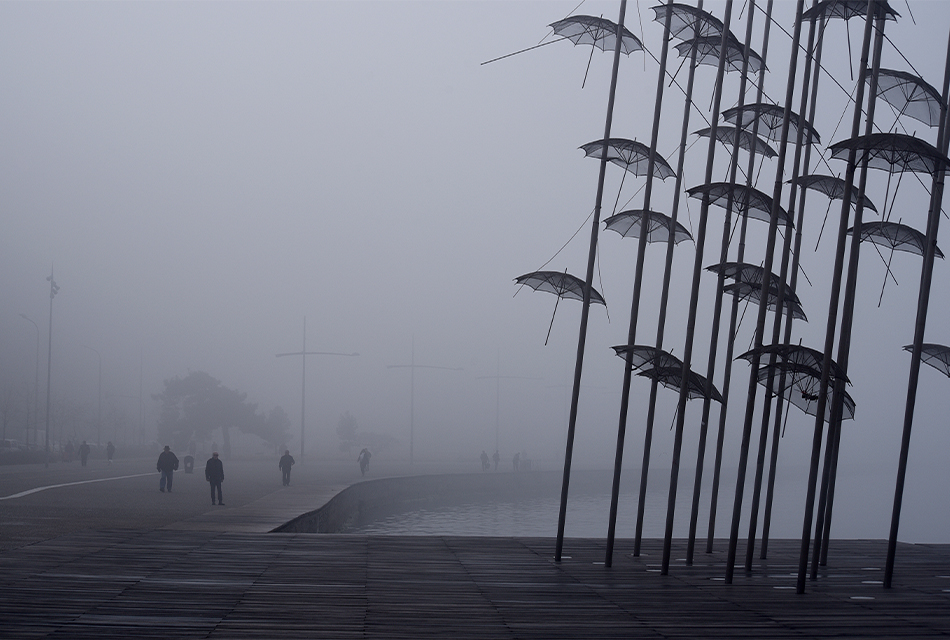 The foggy alleys of Thessaloniki always have a tale to tell…
There are two ways to describe the morning image of Thessaloniki in the winter: that of the news reporter who speaks of an annoying fog which keeps flights grounded and gives drivers a hard time, and that of the elderly locals, who complain about their achy bones due to the city's humidity.
Wait, there's one more way; that of the inspired artist. The one that shows the city that great authors and director Theo Angelopoulos fell in love with.
With a sweet melancholy pouring from every inch of her body, "the girl from the North" surrenders to Nature's tricks.
Wake up early, put warm clothes on, wrap your scarf tight around your neck –Vardaris, the local cool breeze means business– and walk down to the port. You will feel the fog like a frosty powder on your face, ideal to walk through, feeling both protected and invisible. The urban myth insists that if you take a deep breath of it you will feel melancholy for everything that you left behind forever, everything that you expect and still hasn't come your way.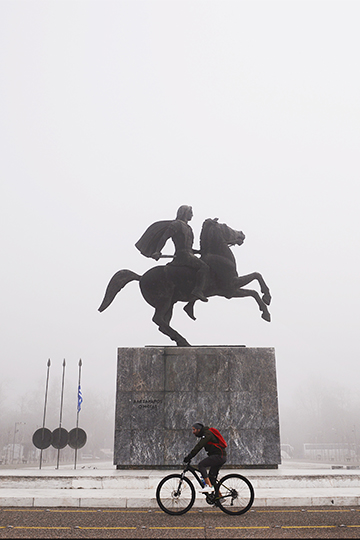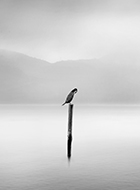 DID YOU KNOW?
19 DAYS, OR SO, EVERY YEAR, THE CITY OF THESSALONIKI GETS COVERED IN MIST, WITH ITS MAXIMUM PERCENTAGE FREQUENCY (63%) DURING THE THREE MONTHS OF NOVEMBER-JANUARY.
«When the days of fog would come, I always kept my eye on it. Day after day I was waiting for it to wrap me around, so that I can disappear inside», writes Yorgos Ioannou in "Fog" from his collection "The Only Herritage"(Kedros, 1982). «The fog would become even sweeter when it was delicately embroidered by that rain, that thin rain of our sky. The one that doesn't make you wet –it just waters you, making your hair grow shinier the following day. And then it would all suddenly make sense: the lights, the tram, the car horns. Even the apartment blocks would look attractive in that haze".