Sun report
Where to swim in Rhodes
RHODES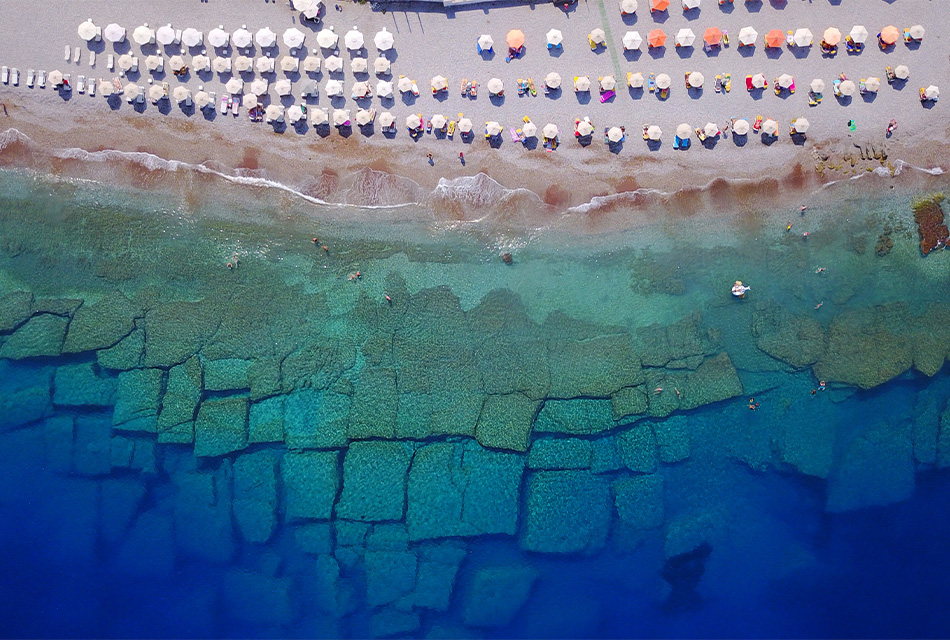 In Rhodes you will be mesmerised by the diverse superlative coastlines and endless waves of fun, an incomparable mix of pebbled, sandy, crowded and isolated beaches. Close your eyes, take a deep breath of sea breeze and off we go!
Elli / Lawrence Durrell, the British novelist, characterised it as the most beautiful beach of the Mediterranean. What else could anyone add?
Kallithea / Those who seek secret nooks and are into nudism will find their little paradise on earth in the south end, near Kathara and Anthony Quinn beach.
Faliraki / The place where the heart of summer nightlife beats. A 4 km. long strip of sand spreading next to turquoise waters could not remain for long the privilege of a mere few and solitary.
Anthony Quinn / The magic Βay with the pine trees touching the sea did not enchant the Mexican actor only.
Afandou / Thanks to its exuberant character, it rules over the east side of the island. Massive and inclusive, three whole km. of sandy beach, sown with a few pebbles here and there.
Kalathos / The locals prefer it primarily for its spectacular beauty while it is also a refuge for those who wish to avoid the crowds.
Lindos / Everyone comes here, and usually everyone stays here. Apart from the natural beauty of the place, the ancient ruins and the magnificent luxury hotels, one of the reasons everyone stays is the U-shaped beach with its bright blue waters.
Aghios Pavlos / If "The Blue Lagoon" has left its mark on you forever and you've been looking for it ever since, we have found it for you.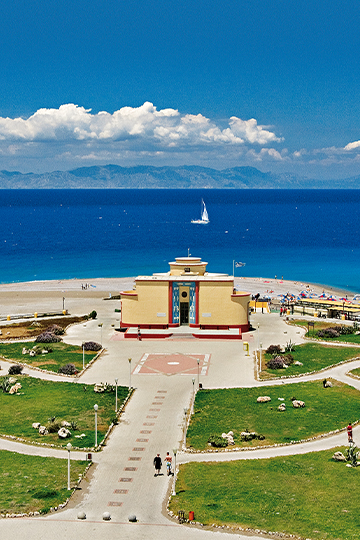 Nikos Kasseris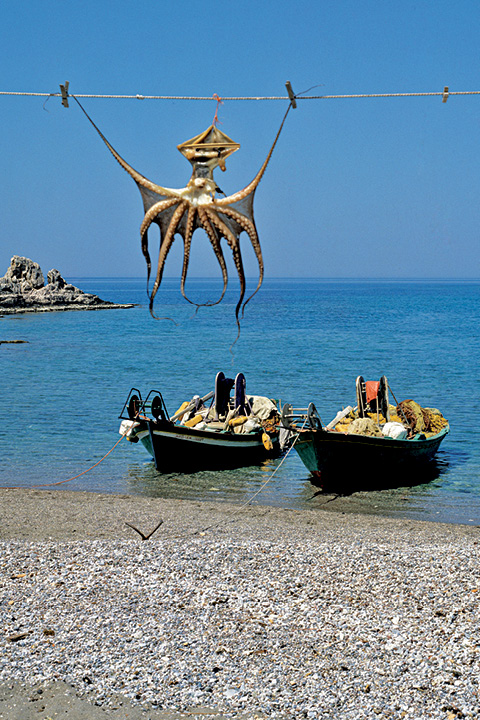 Nikos Kasseris
TAKE A SWIM AT GLISTRA FOR THE EXOTIC WATERS AND GO TO KIOTARI FOR ITS ORGANISED BEACHES.
Glistra / Golden-brown sand caressed by the blue waves and lush vegetation in the background. A sense of exoticism to be savoured much closer than the Pacific Ocean.
Kiotari / The magnet of Southern Rhodes, whose opposite poles are the beaches offering all kinds of beach services.
Prasonisi / Also known as the French Polynesia of Rhodes, this place consists of two sandy coves forming an aquatic hourglass.
Kolympia / Crystal clear waters next to a bright green palette of water loving trees.
Vlicha / At this lovely little sandy beach you will mainly see children with their parents and tourists staying at Lindos, which is only 3 km away.
Haraki / A picturesque little harbour boasting crystal clear waters, ideal for explorations.
Agathi / Ideal for those looking for some "alone time" on a small beach
Ialyssos / At the capital of windsurfing, the wind never rests.