The eternal centre
The medieval charm of Rhodes
RHODES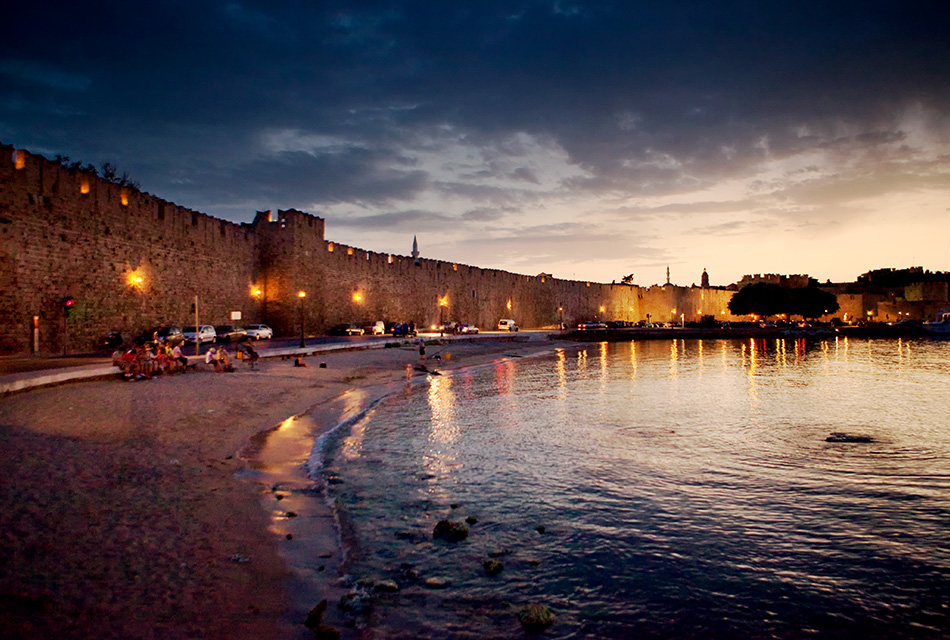 UNESCO WORLD HERITAGE MONUMENTS
Standing unscathed, in all its haunting and mysterious beauty, the majestic citadel of Rhodes, is one of the best-preserved medieval towns in Europe. So, let's go back in time to the Medieval Town, the Knight's Castle and the Capital, where you can almost hear the hoofbeats of the horses and the footsteps of the Knights Hospitallers of St. John.
Medieval Walls / With about 5 km length and 12 m wide, the strong walls that surround the Medieval Town had crucial role in the defense against the siege of Mehmed the Conqueror in 1480.
Clock tower / You will enjoy the best panoramic view of the Old Town from the top of the imposing tower which was built in 1857 by Fechti Pasha and it was initially used as a watchtower.
Suleiman Mosque / You can see it from anywhere in the Old Town. The majestic mosque was built after the conquest of Rhodes by Suleiman the Magnificent and it is considered one of the most important Muslim monuments in the West.
Archaeological Museum of Rhodes / It is housed in the gothic building of the Knights' Hospital and showcases a permanent collection of vases, jewelry, burial arrays, statues, coins and other exhibits that reveal the rich history of Rhodes and the nearby islands.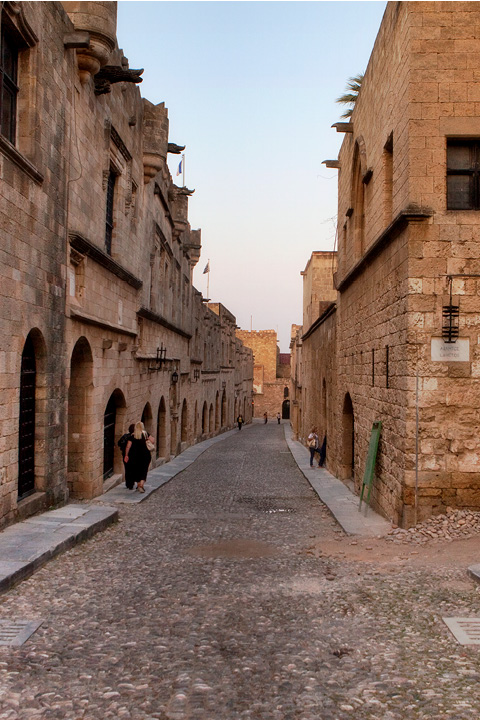 Nikos Kasseris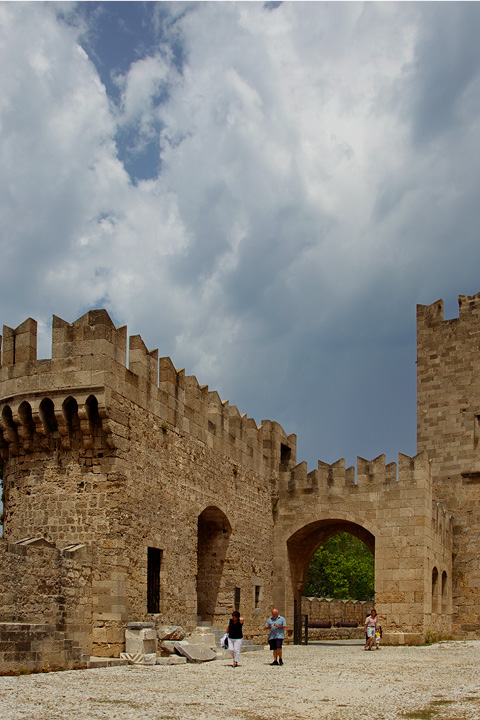 Nikos Kasseris / Castello
ONE OF THE BEST PRESERVED MEDIEVAL MONUMENTS, THE HALLS OF CASTELLO HAVE REMAINED ALMOST UNCHANGED MAINTAINING THE MYSTERIOUS ATMOSPHERE OF THAT TIME.
Castellania Mansion / In the most central spot of Ippokratous Square, the stone mansion of the 15th century stands out for its unique architecture with elements of Renaissance style. Since 1947 it hosts the National Central Library of Rhodes.
Church of Saint Marie du Bourg / Despite it has not survived in its original form, as it was raised in the 14th century, the catholic church is one of the few examples of the Knights' Rule's church architecture we can see today.
Palace of the Grand Master / Catching the eye, the grand palace imposing in the Medieval Town was built in the 14th century by the Knights of St John maybe is the most important monument of the Knights' Rule. Today it hosts two big permanent exhibitions.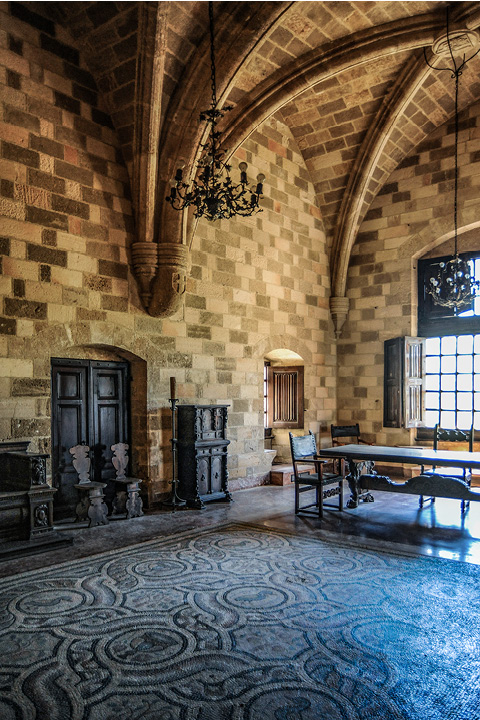 Geraldick / Shutterstock