A UNIQUE TAVERN CONCEPT
The Cretans know the art of slow cooking
CHANIA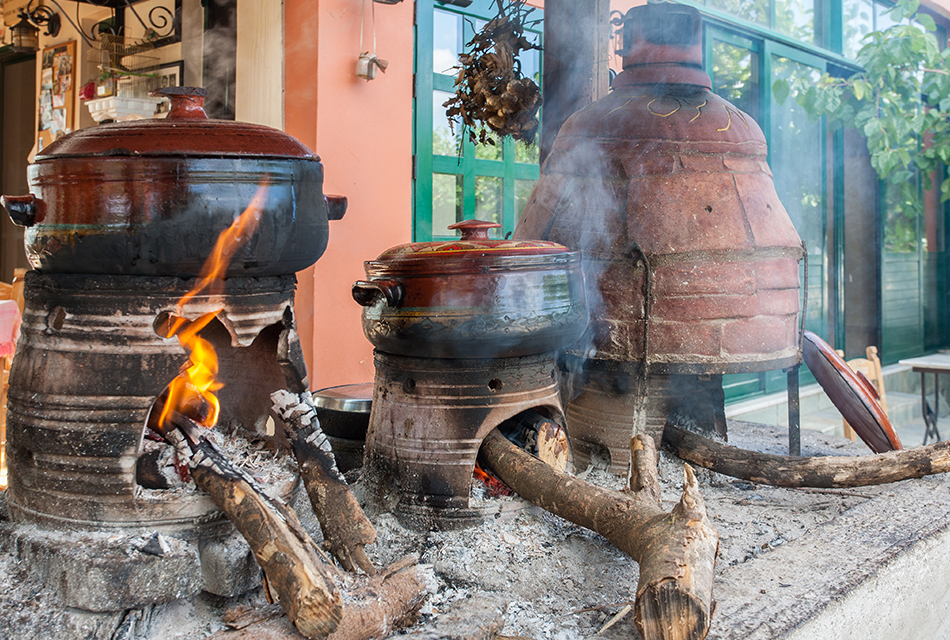 By quitting his job as a cook in Chania and starting over in the small mountain village of his origins, Drakona Kerameion, Stelios Trilyrakis was inspired to create much more than a classic taverna. The Ntounias Traditional Cretan Food is a multifunctional organic farm producing vegetables, oil and wine, and filling the plate of its few guests with authentic tastes cooked just like old times.
Ntounias is not a tavern; it's an olistic experience of the gastronomic culture of Crete. Everything started by watching his grandmother cook for the entire family and wishing to pass on to his children –the younger generation– the sense of freedom and security one feels when connecting with nature.
Surrounded by the mountains that serve as a habitat for Crete's only indigenous cow breed, Ntounias lays the tables with the semplicity of the Cretan land. The place of eletricity has taken wood and fire, whereas instead of modern pots and pans you will only see earthenware.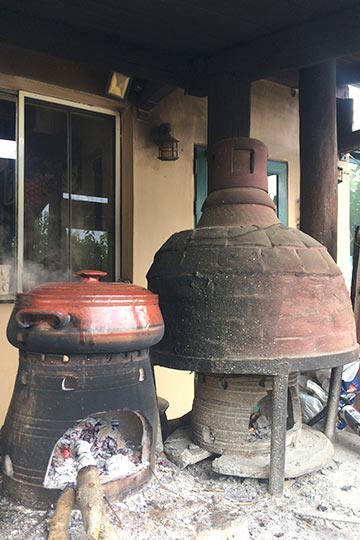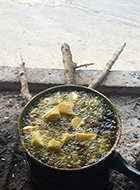 AT NTOUNIAS -BESIDES THE AMAZING FOOD- YOU CAN EXPERIENCE MORE: IN THE EDUCATIONAL FARM YOU CAN SAVOUR HOW LIFE IS IN A VILLAGE
Here, slow food means respecting nature's rhythms, preparing seasonal recipes with the freshest ingredients, and valuing honesty from the initial seed to the final dish. It means delight and, most of all, it means Cretan diet.
So, if you happen to see Stelios Trilyrakis over the burning casseroles, kneading, stirring and cooking patiently for hours until the food is ready, don't be puzzled. Nature and tradition require patience, labour and humility in order to bestow their most precious of fruits.
Educational farm 
The experience at the Ntounias Traditional Cretan Food is not limited to the amazing food. At the Ntounias educational farm you can savour how life is in a village, surrounded by nature, by partaking in various activities such as milking cattle, curdling cheese, harvesting honey, grape picking, collecting fruit and vegetables from the organic patch, and of course cooking at the taverna's kitchen. Among the animals living freely in the farm you will see the rare breed of Cretan "gidomouschara" (cows with goat-like feet).
Ntounias Traditional Cretan Food
Drakona Kerameion, Chania, Tel.: +30 28210 65083