The ancient cooking
Cook it like the Ancient Greeks
CHANIA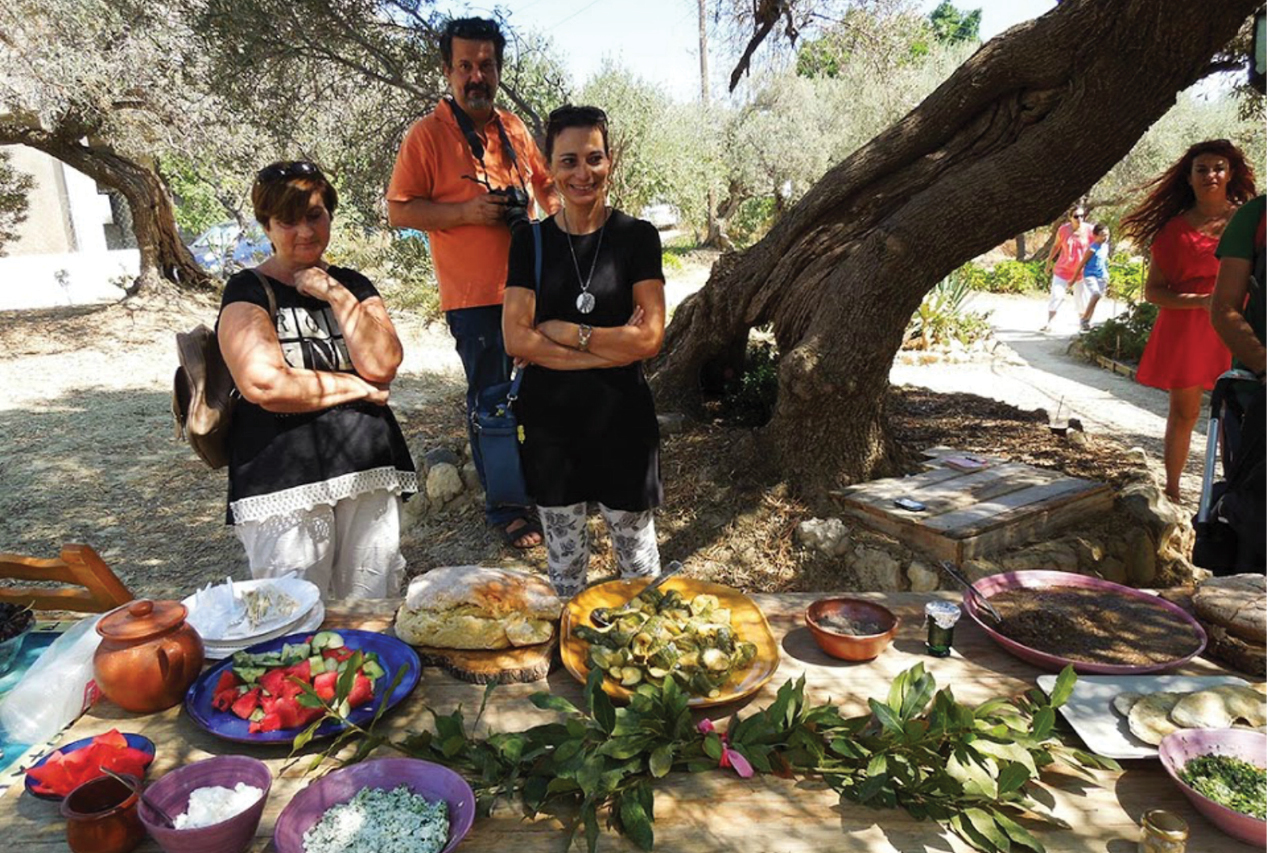 With the help of the expert in Experimental, Sensory & Public Food – Archaeology, Mariana Kavroulaki, bring yourself closer to the famous and well-known diet of the Ancient Greeks.
Having a significant background in sociology and archaeology and with great interest of tastes of the past, Mariana Kavroulaki who is dedicated to the creation of History of Greek Food is the soul of Greek Culinary History & Cooking Adventures. Mariana Kavroulaki has undertaken to bring us closer to the famous and well- known diet of the Ancient Greeks. The seminar begins by introducing you to the history of society and gastronomy of a certain period and continues with food and beverage-tasting. Going from theory to practice, you will prepare a series of recipes with ingredients closest to the ones mentioned by the ancient authors and closest to the ancient botanical research. You will see your concoctions cooked in ancient pot replicas, such as a furnace, a wood-fired oven, open fires, hot stones and ashes, and of course after each seminar, you will be able to savor the delicacies that you have prepared. By successfully combining cooking with history, the seminars introduce to the local people unfamiliar tastes of their regional cuisine, while visitors from afar are fascinated when they discover common aspects of ancient Greek gastronomy with the cooking of other different civilizations. Like every teacher, Mariana Kavroulaki loves what she does and enjoys enhancing the exchange of knowledge and ideas and reinforces people's love for ancient Greek history.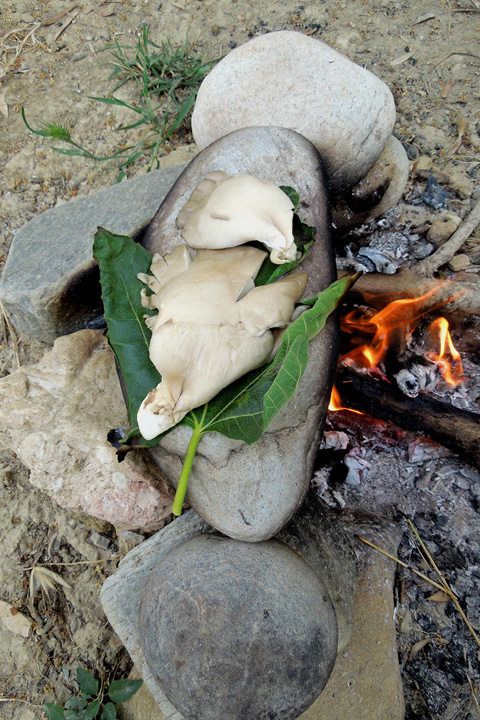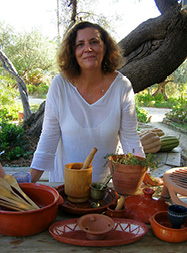 MARIANA KAVROULAKI, EXPERIMENTAL ARCHAEOLOGIST / FOOD HISTORIAN
////////////////////
WHO IS WHO
////////////////////
SPECIALIZED IN EXPERIMENTAL, SENSORY & PUBLIC FOOD – ARCHAEOLOGY, SHE FOUNDED THE LABORATORY GREEK CULINARY HISTORY & COOKING ADVENTURES AND THE TWO-YEAR SEMINAR SYMPOSIA OF GREEK GASTRONOMY, IN A NOTABLE ATTEMPT TO OUTLINE THE HISTORY AND THE EVOLUTION OF GREEK CUISINE. SHE IS MEMBER OF THE ADMINISTRATIVE COUNCIL OF THE HISTORICAL, FOLKLORE AND ARCHAEOLOGICAL SOCIETY OF CRETE.
Tastes of Greek History / Today's ancient recipes are based on written references that describe the method of preparation of many dishes. The lack of information on the dosage and, the extinction of many raw materials such as herbs and vegetables of the period, have turned the recipes into personal interpretations based on the principles of experimental archaeology.
Get acquainted with the culinary skills of the ancient people, the history of the ingredients used in ancient kitchens and discover what has been contributed to their development. Trade, politics, and fashion have determined the evolution of nutrition in the social upper-scale groups from the Hellenistic period onwards.