A unique village
Back to basics
MILIA CHANIA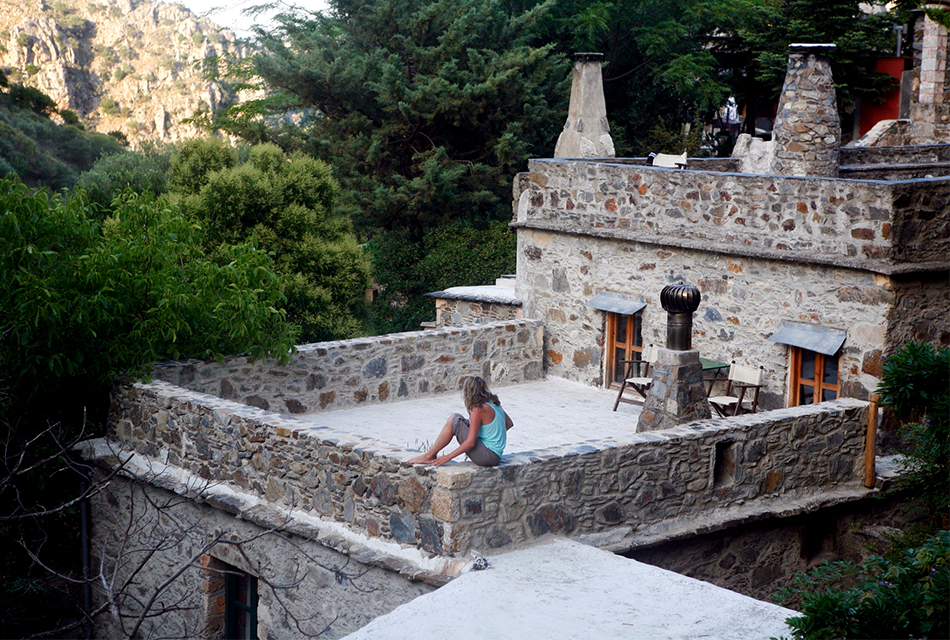 GC APPROVED
In a mountainous and environmentally sensitive area of Western Crete, at the prefecture of Chania and the center of Kissamos province, we meet the stone-paved backyards of the traditional village of Milia, we all become one as we are sipping raki under the stars.
Wondering what village life – no car, no WiFi– feels like? In order to find out, you need to climb on the mountainous area of Kissamos at the Western side of the island, where two Cretans, Iakovos Tsourounakis and George Makrakis, brought a deserted Medieval settlement back to life, turning it into the ultimate destination for those who seek detoxification from all everyday luxuries of urban life. The two men's effort began in 1982, and for a whole decade it was based only on their own resources and their persistence. In 1991, with the perspective of funding by European Union programs, their goal became more specific: the creation of a small agri-tourism unit; the first of its kind, as a matter of fact. "It wasn't business that we had in mind," says Makrakis. "Our concept was to actually protect the greater area, which had been degraded because it had been completely deserted." Thus, the dream evolved into a small but original village, made of wood and stone. A village where kids can quench their thirst with fresh water from its well and fresh milk from its goats; visitors will also discover the gourmet dimensions of a wild herb pie, they will smell the aromas of sage and savory, they will surrender to the white sound of the forest and the cattle. And no, there's no lack of electricity. Since, however, it is provided only by generators, it only covers the basic needs of the village.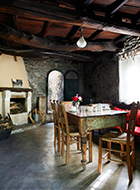 GEORGE MAKRAKIS
"IT WASN'T BUSINESS THAT WE HAD IN MIND. OUR CONCEPT WAS TO ACTUALLY PROTECT THE GREATER AREA, WHICH HAD BEEN DEGRADED BECAUSE IT HAD BEEN COMPLETELY DESERTED"
THE LUXURY OF REMOTENESS 
Rediscover Nature / What's it like to socialize without electricity? Only the easiest thing in the world, as nothing from the virtual universe can distract you. Only the greatness of Mother Nature – better yet, the greatness of the ultimate escape. An escape from what we now call "life" for the sake of another: the real one.
500 METERS / The altitude of the area where the traditional village of Milia is built.
1.000 sq. km. / The area covered by the settlement, which is registered as woodland.
40′ / The distance between Milia and the nearest beaches on Kissamos bay and Elafonissi.
107€ / The price per night for a suite that includes breakfast with products from the certified bio garden of the settlement.
15 rooms & suites / Milia includes 5 standard twin rooms, 6 large three-bed rooms, 2 suites and 2 family rooms, with a fireplace or a wood stove and hot water that's available 24/7.