TRAVEL FOOD STORIES
3 days in Spetses
SPETSES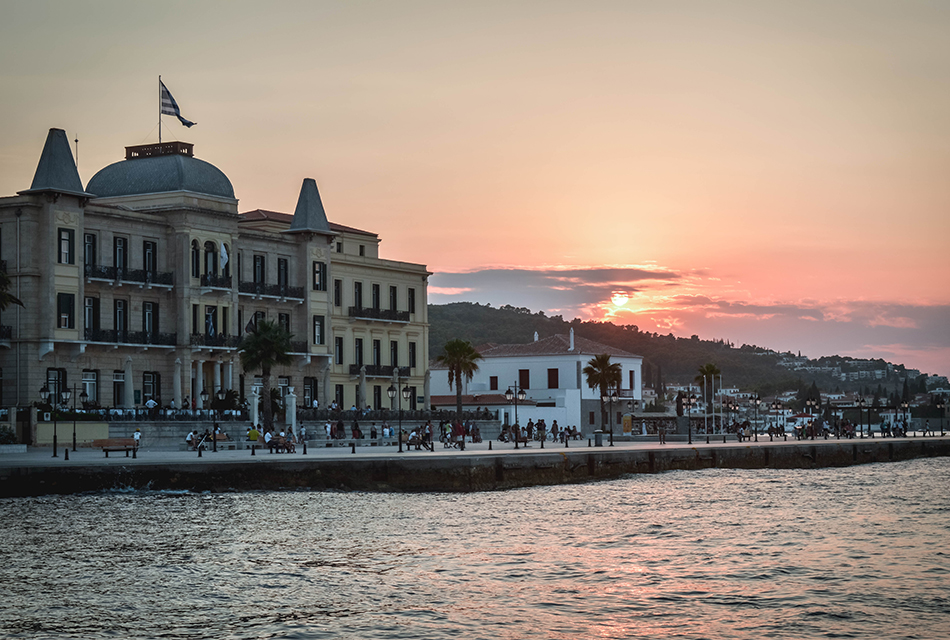 This is a food story about the magic island of Greek Saronic Gulf, Spetses and a throw back to my top summer memories.
Only a two-hour boat ride from Piraeus, Spetses is the ideal destination for a 2-3 day relaxing getaway. I like it here. This was my second time on the island, I've been there for the first time 9 years ago and to be honest I didn't remember a lot. Arriving at the small port of Dapia everything seemed to be familiar and old memories suddenly woke up. Whitewashed Neoclassical houses, waterfront cafes, restaurants and traditional taverns lining the pedestrian street, the cannons and the statue of Laskarina Bouboulina – a vibrant reminder of the islands warrior and victorious past- locals enjoying their walk along the seafront promenade, sea-taxis, fishermen's boats and luxury yachts, horse-drawn carriages, expensive boutiques at the stone paved alleys, children riding their bikes at the big plaza. And then, the charming promenade towards the old port where you can also find nice taverns and bars by the sea.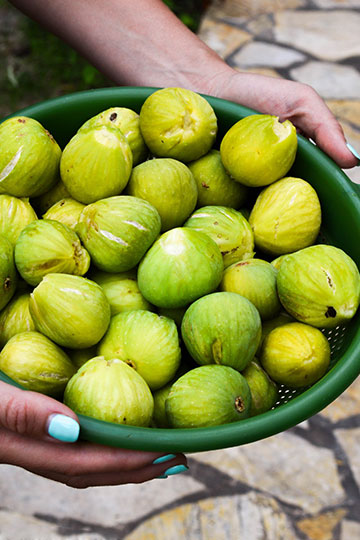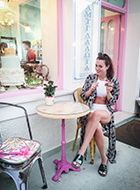 MARIALENA NIKOPOULOU
////////////////////
WHO IS WHO
////////////////////
MARIALENA NIKOPOULOU IS A LONDON-BASED FOOD BLOGGER WITH A GREAT PASSION IN FOOD PHOTOGRAPHY & FOOD STYLING. BEING GREEK, SHE LOVES MEDITERRANEAN/GREEK CUISINE. VIA HER BLOG MYNUTRICALENDAR.COM SHE IS AIMING TO EXPRESS HER LOVE FOR HEALTHY AND DELICIOUS FOOD BY SHARING HER HOMEMADE DAY-TO-DAY RECIPES, WITH A STRONG DESIRE TO INSPIRE AND SPREAD THE WORD ABOUT GREEK GASTRONOMY.
BEACH PLEASE – I took advantage of these few days on the island to relax, empty my mind from any thoughts and de-stress. I've been to 3 different beaches, Agia Marina, Agioi Anargiri and Vrelos beach, with the latter being, in my opinion, the best one.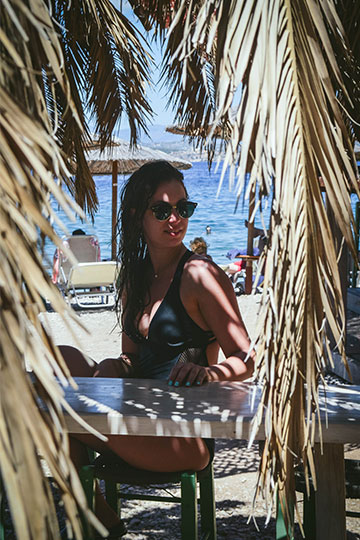 FOOD HIGHLIGHTS – Ηere's the best moment: the dinner at Kounoupitsa watching the sunset. The setting was amazing, the tavern's tables were litteraly on the beach by the water, with the sun painting the sky with lots of colours while setting. Saganaki mussels with feta cheese and a rich tomato sauce made with fresh tomatoes, fresh calamari and of course a big portion of Greek salad were just the highlights of this dinner.
Most of the taverns and restaurants serve really good food, however I couldn't resist to Greek street food that may not suit the Spetsian finesse that much, but I had missed it a lot. I'm talking about the typical Greek street food, souvlaki or giros, a pita bread wrap with meat of your choice, tomato, potato fries, onion and tzatziki sauce. To be exact, this was the first souvlaki of my holiday with few more to follow.
I also tried the local delight, Spetsian amigdalota, made with almonds.
While I was buying some for my family I got distracted by those little cheesecakes standing there among other sweets! I decided to have one. I may not have a sweet tooth but this cheesecake was looking so good.
Beautiful Spetses, till the next time!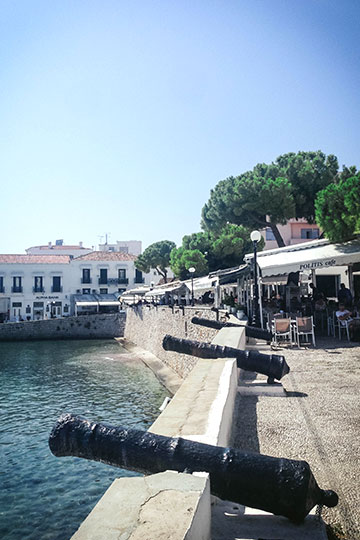 Photos: Marialena Nikopoulou / mynutricalendar.com
This article was published in Thalassea Magazine, Summer/Autumn 2018, Issue #2