POSEIDONION GRAND HOTEL
An exclusive paradise on Spetses
THE PINE ESTATE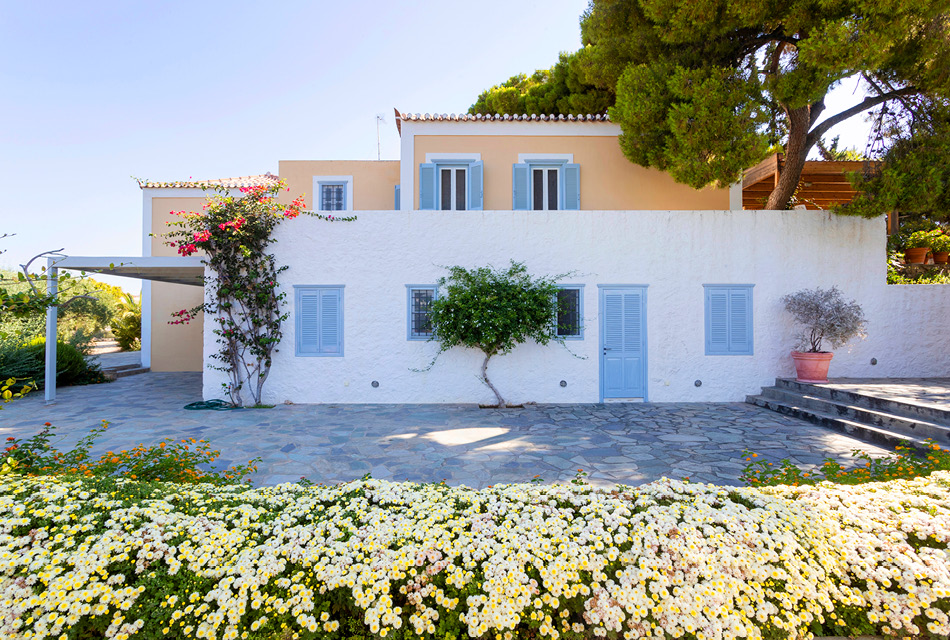 GC-APPROVED
Nestled amongst pines, palms, olive groves and cypress trees, the Pine Estate by the Poseidonion Grand Hotel, offers a one-of-a-kind stay in an environment of total privacy.
If you are looking for an exclusive holiday experience in the Argosaronic islands this summer, you are in the right place. The Poseidonion Grand Hotel family in Spetses, welcomes you to a new addition for those in search of total privacy and freedom to explore. A traditional property in the Agia Marina area, surrounded by pines, palms, olive groves and cypress trees, is a verdant paradise that combines exclusivity and personalised services.
The Pine Estate, stands out for its gorgeous natural environment and 360o panoramic view that sees to the islets of Spetsopoula, Trikeri and Agios Ioannis, as far as Hydra. Here, simplicity meets elegance with a hint of another era at an estate with its own history. Once a hunting lodge, it's now a beautiful residence on a cape above Paradise Beach Spetses, where you can enjoy nature, the Aegean breeze, the endless sea blue and the luxurious services.
The traditional villa echoes the simplicity of architecture through its subtle luxury. The Main House offers 5 autonomous bedrooms with bathrooms (can host up to 12 guests). All are engaged in an open conversation with the surrounding environment, the evocative gardens or the infinity pool which sees to an amazing sea view, whilst there is also an independent guest house for two situated adjacent to the Main House. Book your own private slice of heaven, now!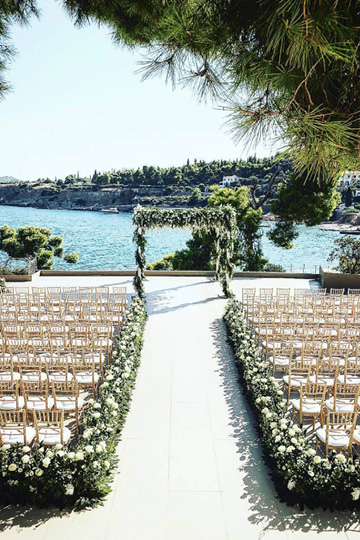 The Pine Estate
Paradise Beach, Spetses
Tel.: +30 695 750 7263