FEMALE HAIR REMOVAL
Skin care routine at home
BRAUN ELECTRIC EPILATORS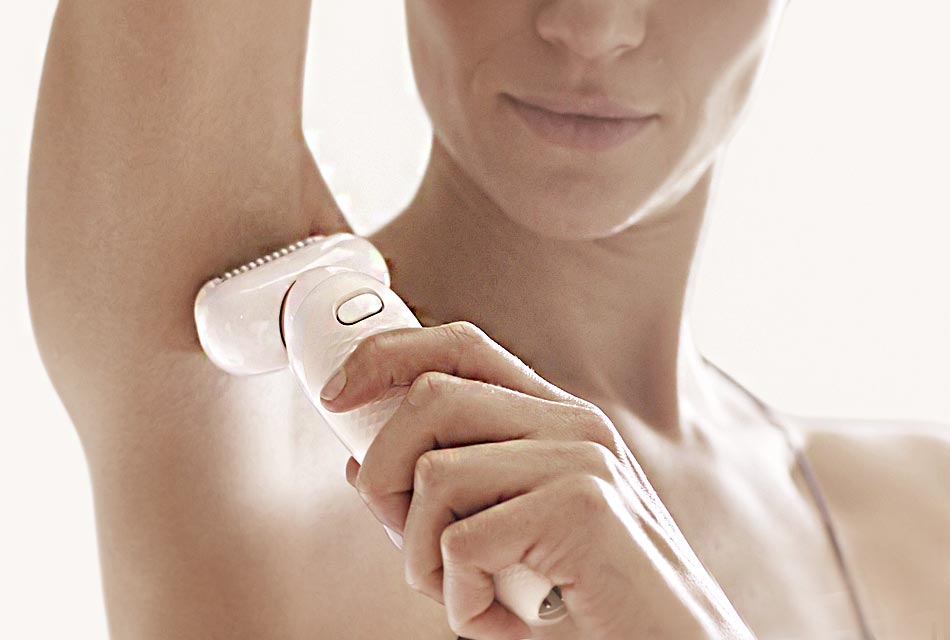 Your skin needs cannot be compromised. Braun technology and aesthetics enhance female skin care without any compromises.
Even when you are at home, skin care is essential in your daily life. Often, you don't have the opportunity to visit a specialist to take care of your skin. Fortunately, Braun has the solution. To visibly reduce hair growth, choose the SILK-EXPERT PRO 5 (PL5124), which is equipped with IPL (photolysis) technology and the innovative SensoAdapt, designed to automatically adjust light intensity with 10 adjustment levels, as it detects skin tone at every step. With its precision head, it will rid you of hair even in the most inaccessible parts of the body and with its lifespan of up to 20 years will prove to be your most reliable beauty gadget.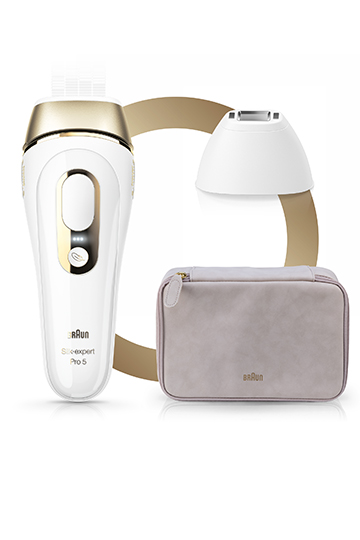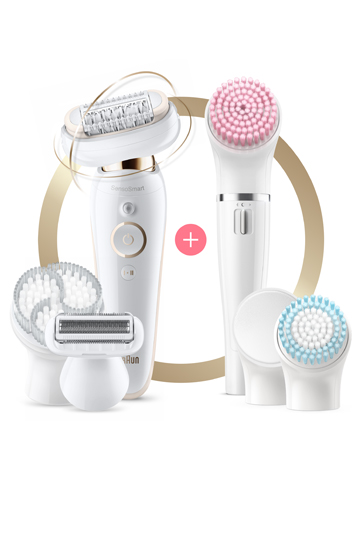 BRAUN SILKEPIL 9 FLEX
The new BRAUN SILKEPIL 9 FLEX (SES 9100 / 3D) beauty set offers many options, from hair removal to exfoliation and cleansing, depending on your skin's needs.
Achieve a perfect and smooth result, with its new, flexible head and SensoSmart™ technology that applies the right pressure for instant hair removal.
It has a slim, ergonomic handle with a modern design, for comfortable hair removal even in the shower, and a series of unique accessories, a deep exfoliating body brush and a Face Spa brush, which guarantee the ultimate treatment experience!