SKINCARE GADGETS
It's a matter of skin
BRAUN GROOMING PRODUCTS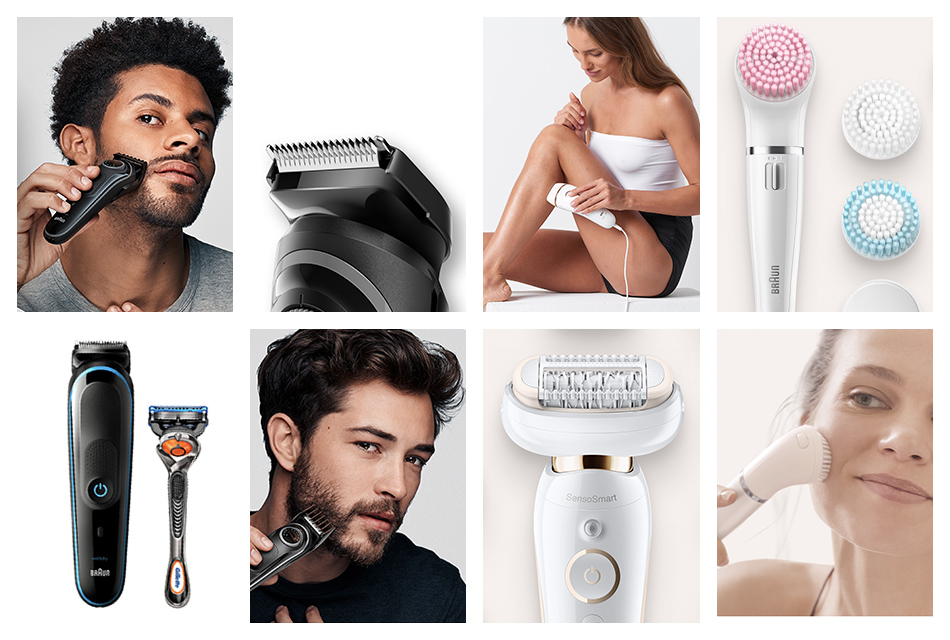 Braun technology and aesthetics enhance male and female skincare at home. The new grooming gadgets prove that handsome looks are certainly a personal affair.
Even when you are at home, skin care is essential in your daily life. Often, you don't have the opportunity to visit a specialist to take care of your skin. Fortunately, Braun has the solution.
The new BRAUN SILKEPIL 9 FLEX (SES 9100 / 3D) beauty set offers many options, from hair removal to exfoliation and cleansing, depending on your skin's needs. Achieve a perfect and smooth result, with its new, flexible head and SensoSmart™ technology that applies the right pressure for instant hair removal. It has a slim, ergonomic handle with a modern design, for comfortable hair removal even in the shower, and a series of unique accessories, a deep exfoliating body brush and a Face Spa brush, which guarantee the ultimate treatment experience!
To visibly reduce hair growth, choose the SILKEXPERT PRO 5 (PL5124), which is equipped with IPL (photolysis) technology and the innovative SensoAdapt, designed to automatically adjust light intensity with 10 adjustment levels, as it detects skin tone at every step. With its precision head, it will get rid of your hair even in the most inaccessible parts of the body and with its lifespan of up to 20 years will prove to be your most reliable beauty gadget.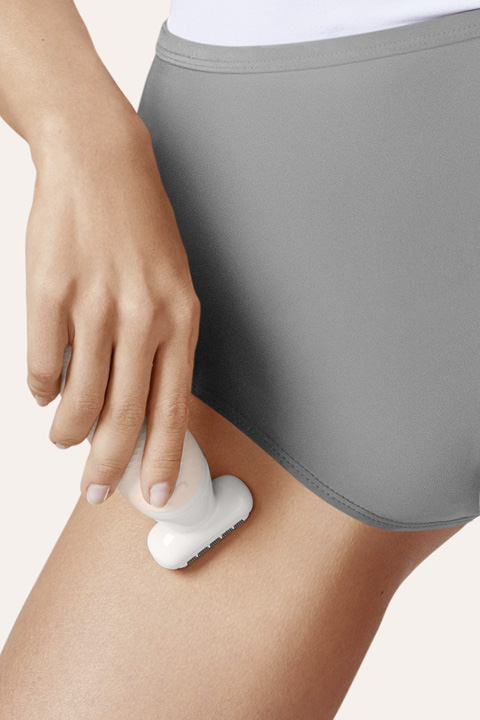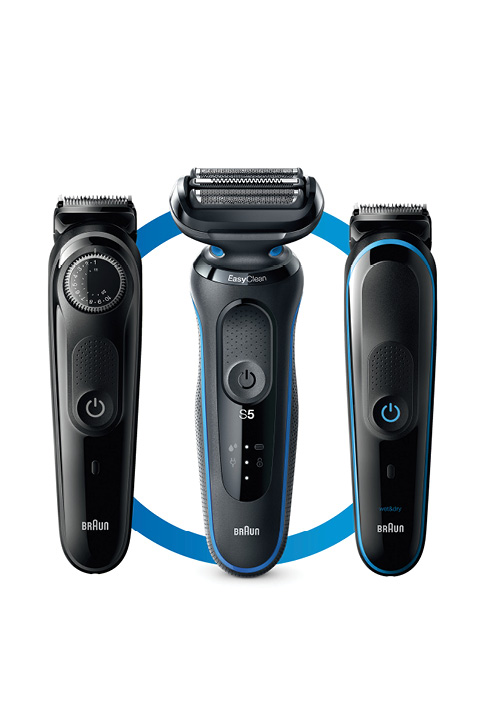 BRAUN BT5242 & BRAUN 50-B4650CS & BRAUN MGK 5280 PROVE THAT MALE GROOMING CAN BE ADDRESSED EASILY AND FAST, EVERYDAY
For the modern man, beard grooming is not a simple matter. The male face has his own, special needs, which must be met easily and quickly, without having to visit a specialist. With Braun's three powerful gadgets, you will be the expert.
The BRAUN BT5242 is the electric shaver that will help you bring out the style of your beard with absolute precision, thanks to its Autosensing technology. Adjusting the power of the cutting motor according to the density of the beard, it provides complete care. It has 39 cutting length settings and a precision cutter to achieve the perfect contour.
The BRAUN 50-B4650CS shaver has a long-lasting battery, and its three flexible blades design provides deep and easy shaving.It can be cleaned without having to remove the shaving head, with the EasyClean system. It's 100% waterproof, ideal for use in the shower with or without foam / gel and can transform into a beard or body care machine with one simple motion.
Finally, if you want an electric shaver that has it all, then the BRAUN MGK 5280 is for you. It is the most advanced product for a man's complete care, combining nine functions in one device: shaving, beard and body care, removal of unwanted facial hair and haircut. It's also equipped with Autosensing technology so that, depending on the density of the beard, it adjusts the power of the cutting motor, and has blades that last a lifetime.