COAST TO COAST
Where to swim in Skiathos
SKIATHOS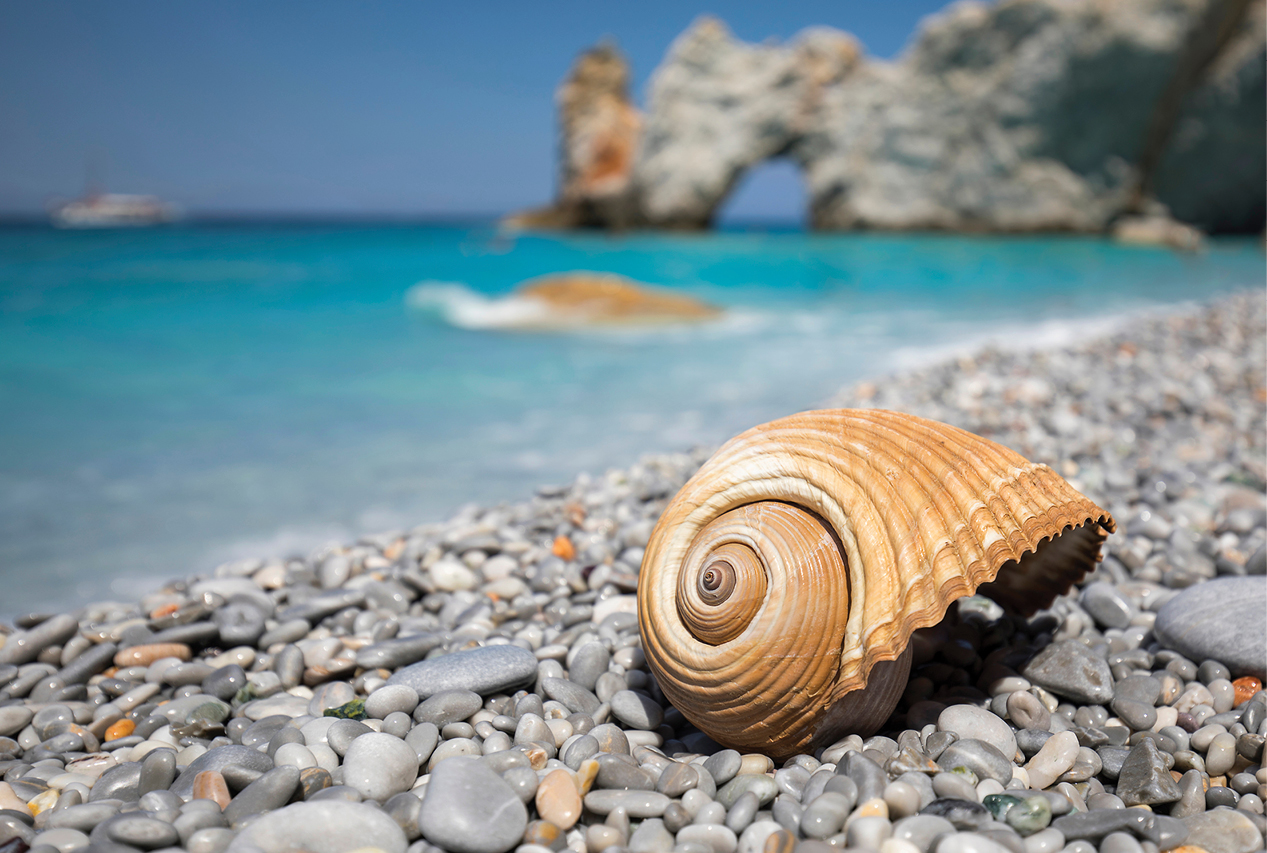 The Queen of the Sporades, will spoil you when it comes to beaches. Cosmopolitan, solitary, bold and free, Skiathos has a beach for every taste, counting over 60, which is surprising for such a small island.
Mikri Aselinos: Forever alone / Northern and beautiful, at 16 km from Skiathos town. You may reach it by car following the road after the Monastery of Panagia Eikonistria towards Kechria into the natural landscape -part of it is an accessible dirt road- and proceed through the trail. Tip: Avoid the days of north wind.
Xanemos: Let's take a photo / On the northeast coast of the island, at 3 km from town, this beach stands at the north end of the runway with airplanes taking off and landing right above your head! Be ready with the camera in hand, as the spectacle is worth tons of clicks. Tip: Plan a walk in the area of Kefala where have been discovered remnants of a prehistoric settlement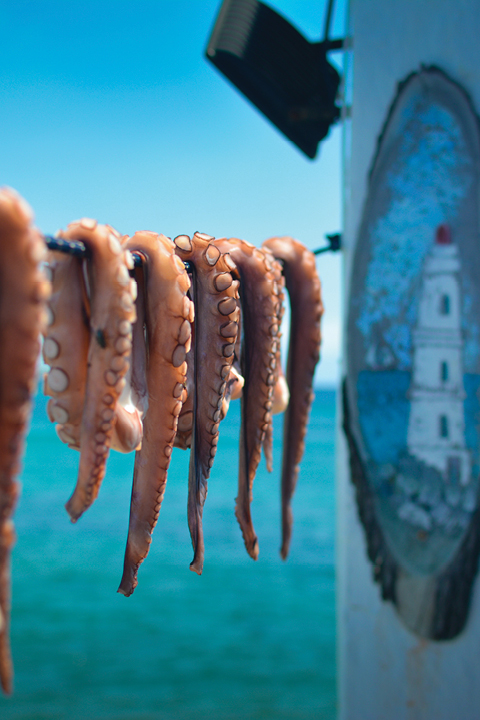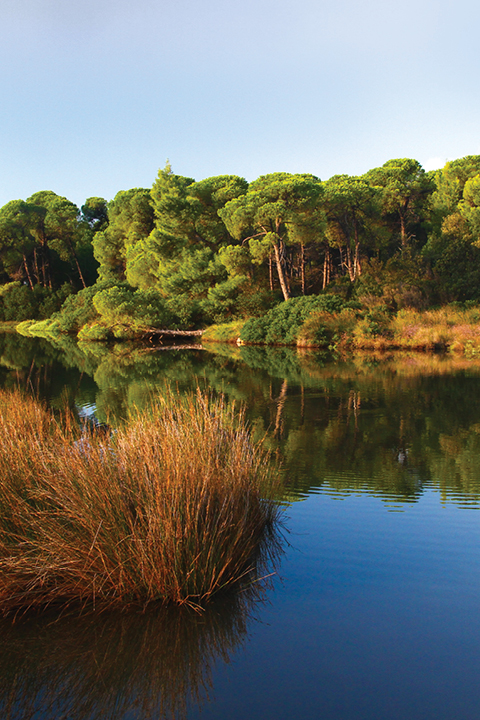 TAKE A WALK ON THE "WILD SIDE"
AFTER A DIVE IN KOUKOUNARIES, CROSS THE THICK FOREST AND REACH STROFILIA LAKE. THIS IMPORTANT WETLAND AND PROTECTED AREA HOSTS RARE SPECIES OF BIRDS DURING MIGRATION, SUCH AS SWANS, HERONS, AND DUCKS.
Koukounaries: See and be seen / One of the best beaches in the Mediterranean and the most photographed spot on the island, boasting shallow water and immense golden sandy seashore embraced by the beautiful lush forest of stone pines. The fine sand glimmers under the sun, hence the name "Golden Sand". Tip: Take a selfie with the sunset serving as a background, and get lots of likes.
Little Banana: Swimsuit free / Nudist beach, right next to Megali Banana. Hidden behind the rocks, it's not easily accessible but you will be rewarded by its natural beauty with the olive and pine trees reaching the water. Tip: Αccess is easier by motorbike as the road ends at a certain point inviting to follow a short trail on foot after Megali Banana.
Lalaria: Natural beauty / Named after its uniformly circular white pebbles, the scenery is wild and virgin. The Tripia Petra (Hole Stone) and the crystal clear waters have made this beach famous. Accessible only by boat, if the weather permits.