COOL STAYS
A toast to design
DEXAMENES SEASIDE HOTEL, PELOPONNESE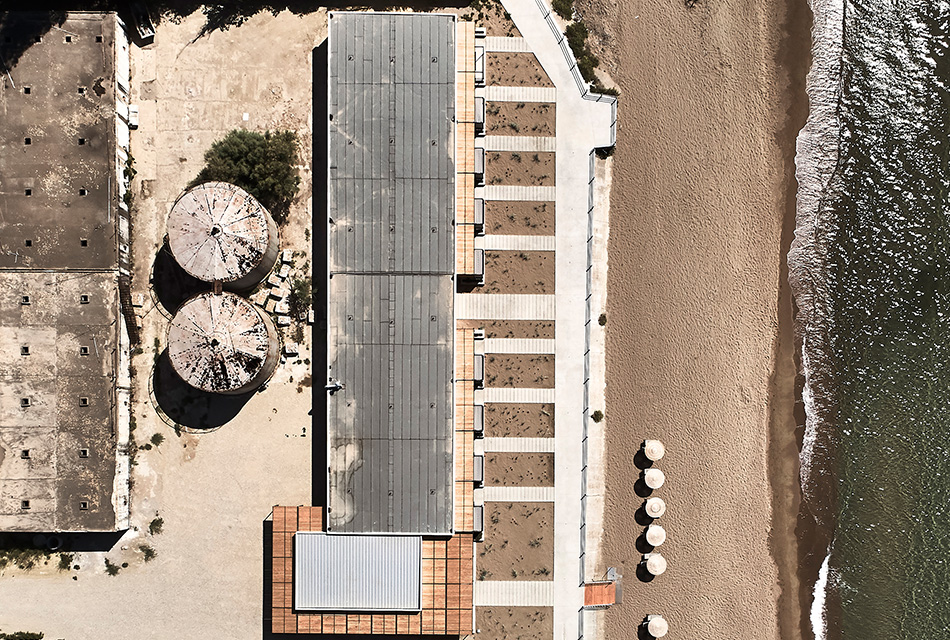 Once an abandoned wine factory from the 1920s, the site was left untouched on an unspoiled stretch of coast. Dexamenes's interior design team, K-Studio, was intent on preserving its brutalist structure and history as an active trading port.
Dexamenes Seaside Hotel is an architectural slice of Greek trading history on the mainland's western Peloponnese coast. Inside an abandoned wine factory set directly on the sea, the property offers guests the singular hospitality experience of sleeping inside old wine tanks from the 1920s, which have now been minimally reanimated with steel, engineered glass, timber, and a clean-lined aesthetic. Many of the wine tanks also boast a private patio under a canopy, while a bar-lounge, a taverna, a history room, and a boutique "Bakaliko" store selling local produce all bring the location to the forefront.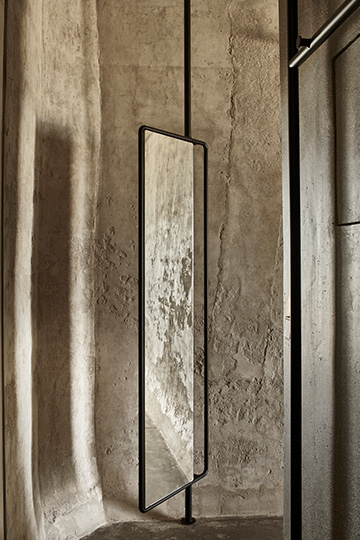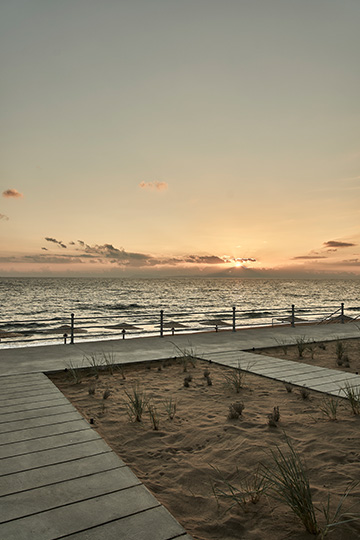 SITUATED ON KOUROUTA BEACH NEAR THE TOWN OF AMALIADA, THE HOTEL IS AN IDEAL OUTPOST FOR SUN-SEEKING AND EXPLORING THE REGIONS OFFERINGS, WHICH INCLUDES AN ABUNDANCE OF WINERIES.
Taking guests from this post-industrial concrete landscape to the sands of Kourouta beach is a wide promenade that seems to float above the sand.
Situated in Peloponnese on the western coast of the mainland, the area is void of mass island tourism. At the seaside retreat, seclusion is as integral a part of the experience as is its provenance. After achieving independence from Ottoman rule in 1830, Greece made currants its main export. However, following a drop in demand for the fruit in the late 1800s, the country began to explore possible new uses for its unsold currants. This gave rise to the construction of the first wineries and distilleries. A perfect example of the architectural methods employed at the time, the winery that houses Dexamenes was built on the water so that the wine could be pumped directly onto ships. The wine tanks here have been minimally restored to preserve their original industrial feel and are characterized by two parallel rows of concrete blocks and a steel-frame extension.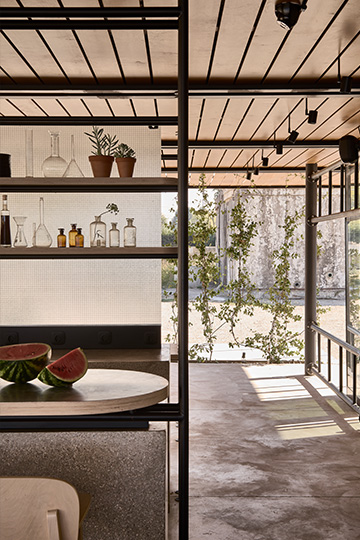 K-Studio, Dexamenes's interior design team, was intent on preserving its brutalist structure and history as an active trading port. And the key, according to the architects, was to contrast and balance the existing build with modern touches. The hotel offers two types of accommodation. The Beachfront Villa and the WineTank Suites. The patina of exposed interior concrete walls contrasts with engineered glass partitions and polished terrazzo floors, while elements of timber add dashes of warmth in a nod to the area's nautical history.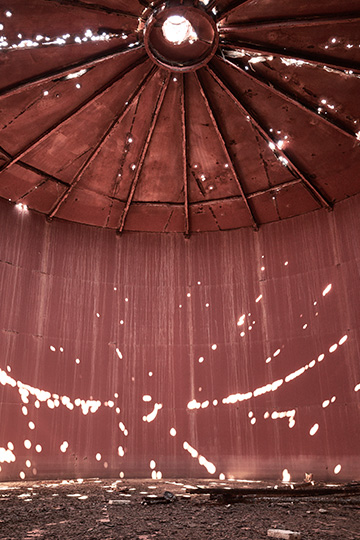 DEXAMENES SEASIDE HOTEL, PELOPONNESE
Dexamenes Seaside Hotel
Kourouta Beach | Beach Front, Amaliada 272 00, Tel.: +30 26220 25999